Fermentation Expert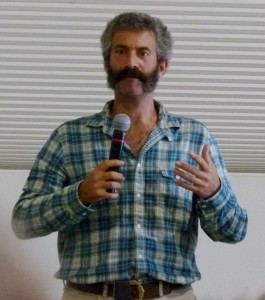 As you may remember, I had the distinct pleasure of participating on a guest panel with Sandor Katz at the Freestone Fermentation Festival in May.
Sandor is a self-proclaimed fermentation fetishist, and considering our similar views on the benefits of bacteria, we had a lot to talk about!
Listen Here
[display_podcast]
He's published multiple books on the art and history of fermentation, and he's working on a brand new book for early next year that delves even deeper into the realm of fermented foods. Personally I can't wait.
This lively back and forth discussion was recorded just recently and is definitely pro pro-biotics, so listen up and consider how to upgrade your personal daily micro-bug consumption, especially by fermenting them yourself.
Win Here!
$70 Dollar Bundle From Sandor!
This contest has been completed.
Congratulations to Vicky Braun,
winner of the Sandor Books/DVD Bundle!
Sandor's publisher, Chelsea Green Publishing, has generously donated a Sandor Katz bundle as a prize for one of our lucky readers! You can enter Up To 3 Times! See how below.
The FREE bundle includes: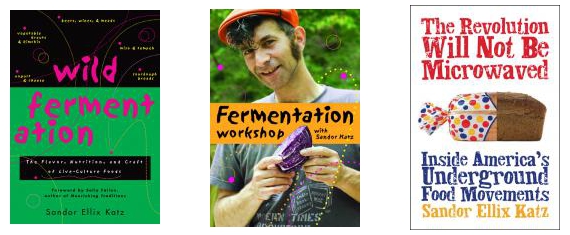 Wild Fermentation – Sandor's seminal work on fermentation with loads of recipes of fermented foods and drinks from around the globe.
The book covers vegetable ferments such as sauerkraut, kimchi, and sour pickles; bean ferments including miso, tempeh, dosas, and idli; dairy ferments including yogurt, kefir, and basic cheesemaking (as well as vegan alternatives); sourdough bread-making; other grain fermentations from Cherokee, African, Japanese, and Russian traditions; extremely simple wine- and beer-making (as well as cider-, mead-, and champagne-making) techniques; and vinegar-making. With nearly 100 recipes, this is the most comprehensive and wide-ranging fermentation cookbook ever published.
This intimate workshop and interview will prove invaluable both for total beginners and longtime fermentation lovers. Complete with cultural commentary, practical preparation guidance (including recipes), and a demonstration for just-right sauerkraut—and featuring an extended interview with Katz—this video is perfect for food-lovers of any kind.
From community-supported local farmers, community gardeners, and seed saving activists, to underground distribution networks of contraband foods and food resources rescued from the waste stream, this book shows how ordinary people can resist the dominant system, revive community-based food production, and take direct responsibility for their own health and nutrition.
How to Enter:
Sign up on the webform below.

This information is private and will never be sold to a third party. This information will be shared with Sandor Katz and Chelsea Green Publishing.
Bonus Entry #1
(Psst, we made it super easy to do this,
just click on the buttons below).
"Like" Chelsea Green Publishing
"Like" Kombucha Kamp
Leave a comment below stating you have Liked both pages
All entries will be cross-referenced
prior to final selection.
Bonus Entry #2
Add a separate comment with the name of your favorite fermented food or drink that you make at home.
or
The promotion will run from 6/30/11 – 7/7/2011. The winner will be randomly selected.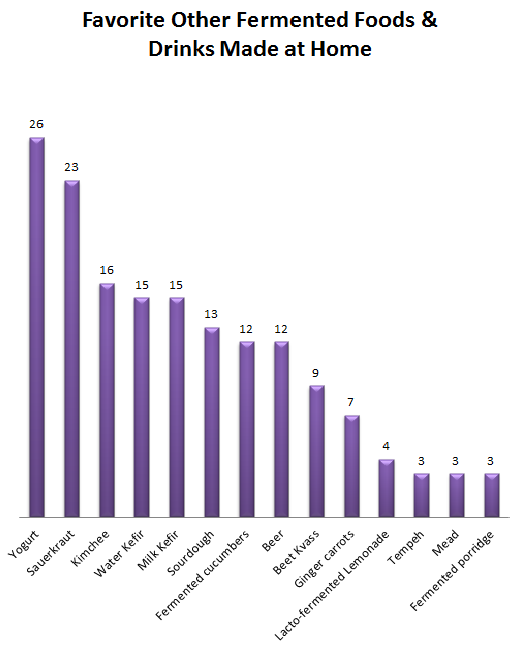 ***************
Want to learn to make your own Kombucha?
Sign up for your Free DIY Guide & mini e-book series
***************
Podcast Log:
00:00 – Introduction: How were you first introduced to fermented foods? When did you begin fermenting?
04:00 – Sandor's transition from city life to country life, reconnecting to food through gardening and what that means for the future of food.
08:00 – The role of healthy bacteria in the body and the Human Microbiome Project. There is active communication between bacteria and our body's immune system. (love this stuff!)
11:00 – Enterotypes, pathogens and the anti-bacterial panic.
15:00 – Fermenting Foods at home has exploded in popularity.
16:30 – Sandor's exciting new book gets deep into fermentation!
23:30 – Fermented Fish! This is the one most people have a tough time with. Fascinating stuff.
27:30 – How does the science of fermented foods work?
29:00 – New fermented foods you are enjoying? A couple of awesome recipes here.
32:00 – Sandor's background and childhood; breaking the junk food addiction.
38:30 – Whole foods vs. processed foods.
40:30 – The anti-fermented food movement vs. tradition and science
46:00 – What's your experience with kombucha? The importance of getting probiotics in living form from fermented foods (as opposed to pills) and what they can really do for you.
51:00 – The future of the food supply. The failed experiment known as mass production of food. The reconnection between food and society.