Hello and Welcome Bundle Buyers!
If you're new to Kombucha, consider signing up for our FREE DIY Guide and 5-day e-book series as a great introduction to the brew.
FREE Kombucha Recipe Guide & Brewing Logs
Kombucha Tea Recipe, Pictures, Tracking Logs & Safety Tips
Download & Print by entering your e-mail
You will also receive the kombucha recipe newsletter and free e-book. Unsubscribe at any time.
This Kombucha Recipe

and DIY Guide

includes an easy to follow Kombucha Tea Recipe explaining how to make kombucha tea and kombucha brewing tricks. If you want to know how to brew kombucha, these kombucha recipes will have you making kombucha tea (homemade kombucha tastes best) in no time.
————————————–
Or if you're already brewing, maybe you're ready for
The Big Book of Kombucha in paperback or hardcover.
Thanks for your support!
————————————–
Redeem Your Tea Offer
To redeem the offer for a deeply discounted bag of Hannah's Special Tea Blend for just $4.95 (save $12, more than 70% off!), visit the special product link below and add it to your cart. Look for the "Add Coupon Code" link at the bottom of the cart, which will open a box. Enter the code provided in your purchase email. If you select other products totaling $25 or more, shipping is free. Or checkout with just the tea for a small shipping charge.
As a small family business, we kindly ask that you not share your code with anyone. Thank you!
Hannah's Special Tea Blend Offer
CLICK ME!!
**Add the Product, Shop Around for Other High Quality Products In Our Store,
Then Enter Your Coupon Code In The Cart Before Checkout!**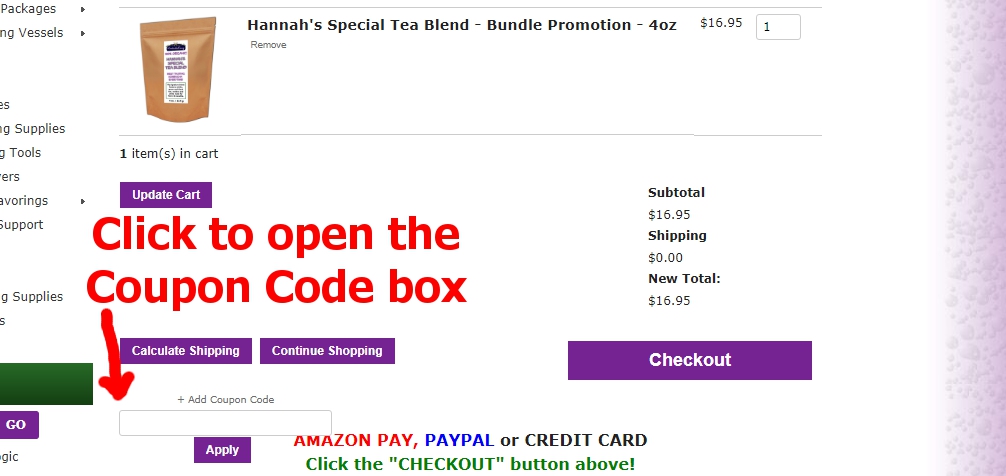 This tea is wonderful for making Kombucha or just enjoying by the cup. Check out the reviews at this link (use the special link above for purchase, this is just to see all the reviews for the tea!)
Also please consider shopping around for more high quality tea and supplies or other items from our store. Thanks again for your support!
————————————–
How Should I Heat Kombucha? And What is the Best Way To Heat My Kombucha Brew?
The recommended temperature for Kombucha is 75 – 85 degrees, with the ideal temp being 78. If it brews at lower temperatures, one may experience a flatter, more "dirty" tasting Kombucha that lacks the apple-y sour bite of a delicious, properly brewed Kombucha. Allowing the brew to go for a longer time at lower temperatures (mid to upper 60's) will help it grow more sour and should produce a safe, drinkable beverage over time. Attempting to ferment at lower than 64 degrees may produce a weaker beverage or may be susceptible to mold as the bacteria get "sleepy" and have a difficult time protecting themselves at the low temperature.
Finding a warmer spot in the kitchen, wrapping the brew in a towel or blanket or placing next to a working appliance are some ways to increase the temperature. If you find you still need a little heat for the brew to produce the best results, we offer 3 models of custom made Kombucha Mamma Heating Mats. All are specifically designed to heat from the side for optimal use with Kombucha and all are made from extremely efficient, award-winning heating material. Each heater provides the same great power to heat brews up to 2.5 gallons in size, so it's a question of functionality and style as to which unit is best for you.
————————————–
What is Continuous Brewing?
The Continuous Brew Method is for new Kombucha brewers and seasoned Kombucha brewers alike. In fact this is the very method that people for generations in China, Russia, and Germany have been employing with great results. Simply put, by using a Continuous Brew system, you get more of all the really good stuff in your Kombucha. More nutritious acids, more friendly bacteria, more of all of it. Plus, Continuous Brew also produces, in my opinion, the best taste.
————————————–