Kombucha Mamma Speaking Engagements, Live Events, Podcasts & Workshops
Check out the events page on Facebook


Want to include a Kombucha workshop, lecture or book signing at your event? Contact the Kombucha Mamma today!

UPCOMING SPEAKING ENGAGEMENTS & LIVE EVENTS
Available for workshops, demos, lectures, podcasts and more. Hannah Crum teaches workshops on Kombucha history, health benefits, how tos as well as the health benefits of fermented foods.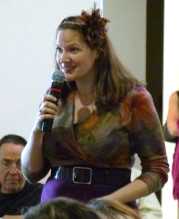 UP NEXT
Events
Date: 05/19/2018 –
Location: THE SHERATON PASADENA 303 Cordova Street Pasadena, CA 91101
Date: 04/07/2018 –
Location: The Reef, 1933 S Broadway, Los Angeles, CA 90007
Website Url: https://www.foodiecon.org/
Date: 02/20/2018 –
Location:
Date: 02/17/2018 –
Location: Bell County Expo Center, 301 W Loop 121, Belton, Texas 76513
Website Url: https://www.motherearthnewsfair.com/texas/