Hokey pete! We just got back from our first ever Weston A. Price Foundation Conference, now in it's 12th year.
Entitled Mythbusters, speakers take aim at some of the most widely believed dangerous and deadly myths about real foods.
These powerful lies that have been perpetuated by the American Heart Association, American Medical Association, the FDA and a myriad of other agencies that dictate dietary standards. But these agencies have powerful partners (or perhaps owners/masters is the more descriptive term) in the prepared foods and pharmaceutical industries.
This is the first episode of
our new project:
Food Rebels TV
In the above vid-cast, we asked a few real food friends and food activists to share what they learned at the conference, offer tips and discuss how everyone can make truly simple changes a little bit at a time. Enjoy the show! Also, please check out the site Food Rebels TV and let us know what you think. We're looking for more rebels to join us so drop us a line!
Nourished Kitchen – Jennifer McGruther
Food Renegade – Kristen Michaelis
Cave Girl Eats – Liz Wolfe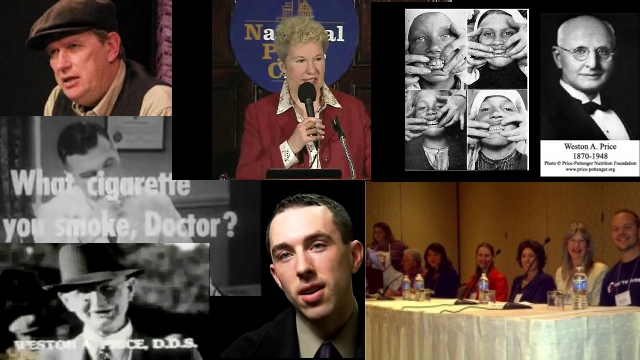 The processed foods industry is in cahoots with these branches of government have spent billions of dollars to trick us into giving up our traditional culinary delights for the sake of "saving time" (to do what? watch more TV? facebook?).
Boasting ingredient lists full of difficult to pronounce chemicals, the industry has inundated the public with propaganda to trick consumers into believing that their adulterated, dead versions of food are actually healthier than the foods that humans have consumed for thousands of years. In a short span of just 3 generations, the prevalence of diabetes, cancer and other degenerative diseases has exploded.
Sick of being sick, sick of taking medications that make them feel worse, sick of being told that there is no diagnosis or cure for their illnesses, sick of paying too much for insurance that covers too little, many people are seeking answers outside of Western Medicine.
By incorporating high quality animal products (pastured eggs, pastured butter, raw milk, liver, etc), fermented foods (Kombucha, kefir, sauerkraut, etc) and by removing processed foods from their diet, many people have found relief. The simplicity of the truth is astounding – eating in harmony with nature in a sustainable manner allows the body to function at optimum levels.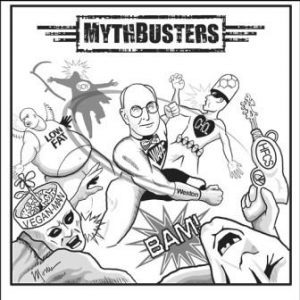 The conference sought to dispel myths such as salt leads to hypertension, eating fat makes you fat, colored packets of chemical sweeteners are better for you than natural sweeteners and many others.
Top scientists, researchers, nutritionists and food activists from all over the world convened to share their research. Thanks to the work of Sally Fallon, the Weston Price Foundation and passionate bloggers around the country, the truth about traditional, nutrient dense foods is reaching a broader audience.
As more and more people experience true healing from drinking raw milk, eating pastured eggs and humanely raised meats, they are waking up to the reality that there is a way to grow food in a sustainable manner.
In the above vid-cast, we speak to fellow bloggers and food activists who also attended the conference to share what they learned, offer tips and discuss how to make simple changes for the better. Enjoy the show!
p.s. This is the very first episode of our new project, Food Rebels TV.
Check out the site and let us know what you think. We're looking for more rebels to join us so drop us a line!
RESOURCES:
Weston A Price Foundation
Real Milk
Raw Milk Institute
The Farm to Consumer Legal Defense Fund
CONFERENCE SPEAKERS:
Sally Fallon – Nourishing Traditions
Dr. Thomas Cowan
– Holistic Approach to Cancer
– Fevers in Children
Michael Schmidt
– Biodynamics
Chris Masterjohn on Cholesterol & Health
Dr. Stephanie Seneff
Robert Disney – water contamination
Mortin Satin – The Salt Institute
PRODUCTS:
Fab Ferments
Green Pasture – fermented cod liver oil
Pure Indian Foods – pastured ghee
Wilderness Family Naturals – organic mayonnaise