Coconut water kefir is a naturally refreshing beverage with a boost of beneficial bacteria and yeast. Often found at health food stores, coconut water kefir can be quite expensive. Yet many people pay handsomely because it is a wonderful sugar-free substitute for sodas, energy drinks and juices. Making coconut water kefir at home is an affordable way to create a delicious supply.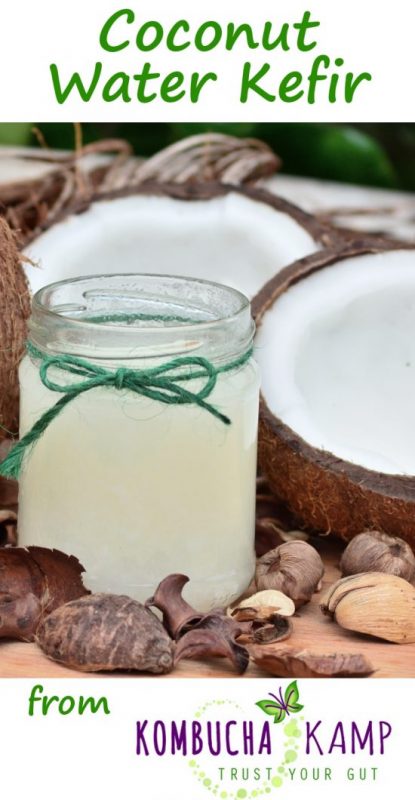 For some people with sugar issues, making their own coconut water kefir at home is the only healthful fermented beverage option. But most people make it because it's delicious and fun! It's easy to brew and can be flavored to appeal to all kinds of taste buds.
The coconut is a seed of the coconut palm tree. Inside it is filled with sweet, white, creamy meat and tasty coconut water. Over time the water transforms into the meat. This means that younger coconuts have more of the water used to make coconut water kefir. Older coconuts have more flesh making them a better choice for eating or making coconut milk.
What's in Coconut Water that Makes it So Good?