…with Trish Carty

We are thrilled to introduce Trish Carty, who is not only an amazing holistic chef, nutritional therapist and a whole foods advocate but also a great friend. We first met a few years ago at the Freestone Fermentation Festival and have been exchanging health tips and advice ever since. I really love her enthusiastic nature and gentle approach. If you have a question for Trish, leave it in the comments! ~ Hannah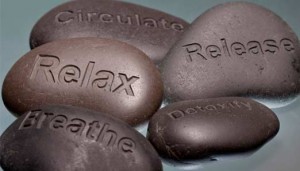 In part 2 of the detoxification series, we will cover an in-depth study of the body as it relates to detoxification. How do the systems within your body operate optimally? What are the 5 foundations that are considered top priority when addressing detoxification? What happens when the body is overloaded with toxins? What are the modern day toxins we need to be aware of? How do we remove them from our surrounding environment?
In part 1 of our study of detoxification, we covered what, why and how to start a safe detoxification program. How did you rate in the toxicity quiz and did you start the 14 day elimination challenge?
In this five part series, we are going to discuss all aspects of detoxification.
PART 1: We will start with: what, why, and how to start a detoxification process for your body.
PART 2: What are the 5 major factors that impact your body? What are the modern day toxicants to be aware of and how to remove them from the surrounding environment?
PART 3: Herbal remedies, foods and ancient methods to enhance the detox process.
PART 4: A 21 day challenge- How to properly clear the toxins out of your detox pathways.
PART 5: Reintroduction of foods and how to maintain a constant natural chelating process.
How Do The Systems Within
The Body Operate Optimally?