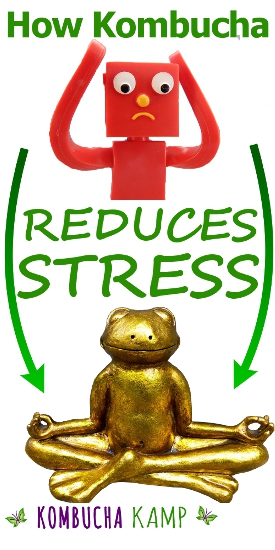 You check the calendar and realize that its April 12th. You still haven't done your taxes! Yikes!
Your heart rate jumps, muscles in your face start to twitch, your hair falls out and you double over from instant ulcers!
Okay, maybe it's not that bad, but stress is a killer!
Taxes and finances are a common source of stress. But good things like job, family, relationships, and deeply caring for something all cause stress as well.
Even the stress from love can be very tough on the body.
Never fear, Kombucha is here to take the edge off that stress!
Yes Kombucha benefits the body by helping to reduce the effects of stress and anxiety. But first we must understand how stress works.
What is Stress?
Stress is a valuable defense mechanism. When a threat appears, a snap decision must be made. Fight or flight.
Specific chemicals & hormones (adrenaline & cortisol, if you must know) are released to increase the heart rate, sharpen the senses and prepare the muscles for quick action.… Continue Reading