When learning how to make Kombucha, you may find  all kind of unusual things happen. Each of these strange events offers a window into the Kombucha brewing process.
A Kombucha SCOBY and Carbon Dioxide (CO2) build-up can do strange things sometimes.
Here's a short video of one of the more unusual events I've witnessed.
Check out the photos of the SCOBY in action below!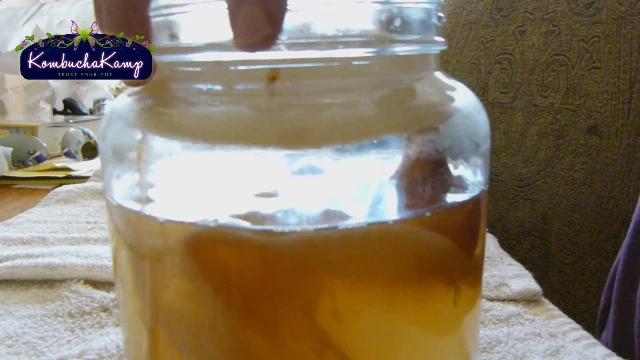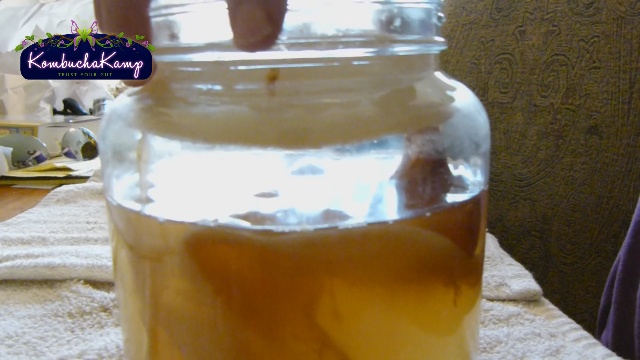 The living energy of Kombucha SCOBYs and Carbon Dioxide combine for a WEIRD culture movement.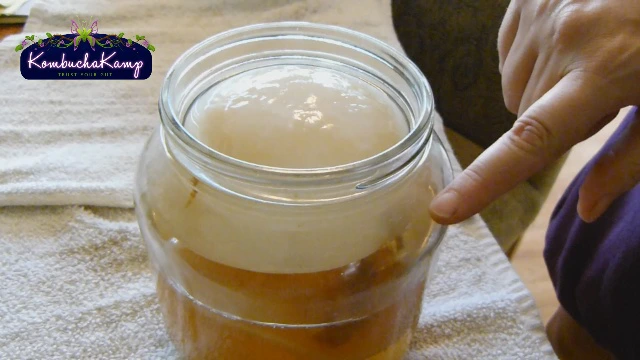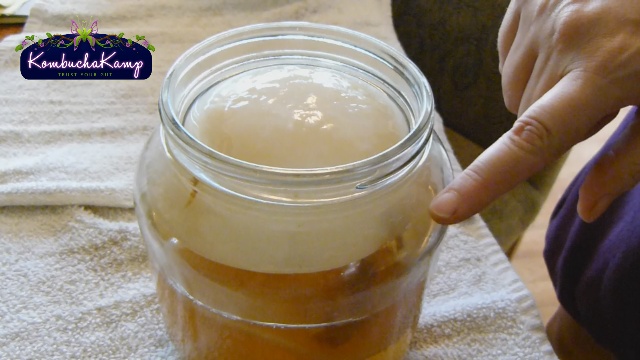 The SCOBY has been lifted by CO2 and wedged itself into the mouth of the jar, creating an air tight seal.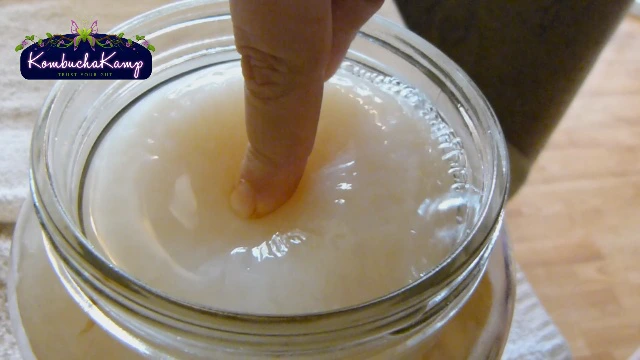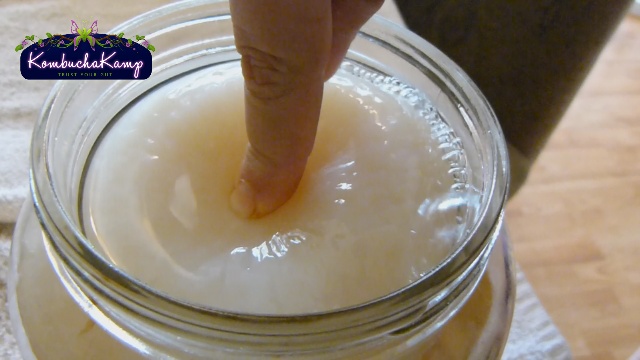 Some amount of lifting out of the Kombucha is common (though usually not like this!) so just gently poke it back down and the SCOBY it will return to normal fermentation.
******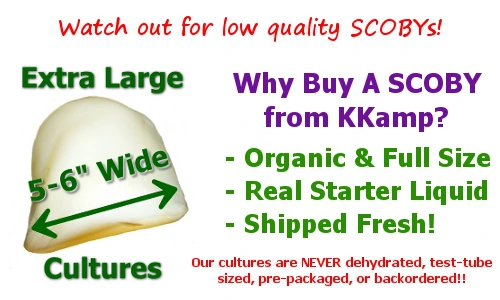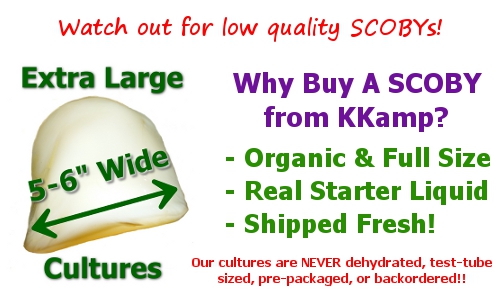 ******
What kind of Strange SCOBY Growth have you found?
Leave a comment below! 🙂