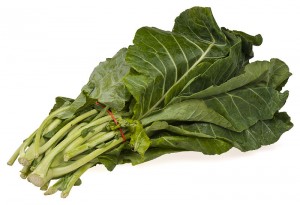 Few vegetables are more packed with vitamin-y goodness than leafy greens, especially the closely related and hearty Collard Greens and Kale.
Varieties of naturally bitter Kale and sweeter, earthier Collards thrive year round, traditionally providing much needed freshly harvested nutrients to families during the "Hungry Gap," the coldest time of the year when no other vegetables were available.
Since modern societies exist mostly without seasonal food restrictions, the value of these delicious, nutrient dense vegetables has largely been forgotten. Packed with folates, vitamins A, C, & K, and many of the important B vitamins (B-3, B-5, B-6 and riboflavin), minerals such as iron, calcium, copper, manganese, selenium and zinc and much more, they deliver on their classification as "superfoods" like few others can.
Did You Know?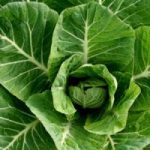 Collards and Kale are two of many cultivars stemming from the extremely diverse cabbage species
Brassica oleracea
.
Other cultivars include broccoli, cauliflower, kohlrabi and brussels sprouts.
Unlike cabbage which form a tightly knit head of leaves, collards grow a rosette of large free-standing leaf stalks surrounding a main stem.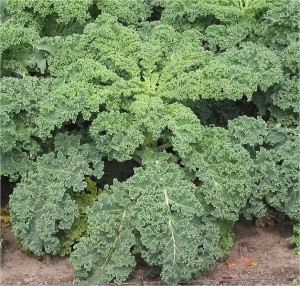 Originating in Turkey over 2,000 years ago, Julius Caeser is said to have eaten collards after meals to aid digestion. Transported over Europe by those growing it for food, collards and kale finally migrated across the Atlantic sometime during the 17th century.
Though not introduced to North America by slaves, collards, kale and other greens became staples of slave diets as plantation owners considered the plants to be weeds, encouraging them to eat as much as they liked.
Collard greens remain a popular dish across the U.S. but especially in the South where a New Year's Day pot of collards and black-eyed peas is supposed to ensure increased wealth in the New Year. It's also a traditional dish at Juneteenth, celebrating the emancipation.

Kombucha Mamma Sez
: "
Collards are a great source of soluble fiber and important phyto-nutrients such as di-indolyl-methane (DIM) and sulforaphane which boost the immune system to help your body fight off viruses, bacteria, and even cancer!
"
Still, many modern eaters are not consuming these easy to prepare, intensely nutritious, inexpensive and widely available veggies often enough, or even at all! Why is that? Well, they can be bitter, a once important flavor that has grown unpopular with the rise of chemicalized and GMO sweeteners.
However, cooked properly and with the right ingredients, even the anti-veggie crowd can be convinced. So nab some collards from your local grocery store or farmer's market and try this recipe for a healthy meal.
COLLARD GREENS COOKED IN KOMBUCHA
Collards are a substantial green that provide a good amount of fiber, which means they require a bit more cooking time.
The acetic acid in the Kombucha will help break down the greens and make the nutrients more bioavailable.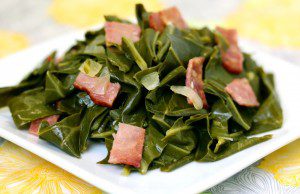 Serves 6-8
Ingredients:
4 strips thick-cut bacon, cut in half (other options: fatback, pork belly, turkey neck or other fatty and salty meat)
*vegetarian option* – 2 tbsp. vegetable oil
1 medium yellow onion, chopped
3-4 cloves of garlic, minced
1 Tbsp brown sugar
1/2 tsp salt (kosher or sea salt)
1/2 tsp fresh ground black pepper
several dashes of hot sauce
1/4 cup unflavored Kombucha or Kombucha Vinegar
2 lbs. collard greens, stems removed and sliced into 3 inch strips
1 cup water or broth (chicken or vegetable)
Instructions:
Heat a large skillet on medium heat. Add bacon and cook, stirring occasionally, until the edges are slightly browned. Add onion and cook until they become translucent and start to brown. *If making this vegetarian, add oil to heated pan to brown the onion.
Add garlic, sugar, salt, pepper, and hot sauce. Cook for about a minute, just until the garlic becomes aromatic. Next add Kombucha or Kombucha Vinegar. Bring up to a simmer and then cook until liquid is reduced by half, stirring occasionally to keep bits from sticking to the pan.
Add collards and broth (or water) to pan and return to a simmer. Turn heat down to medium-low. Stirring occasionally, cook collards until they are tender and have lost their brightness – about 20 minutes.
Season to taste with more Kombucha and hot sauce. Serve with the juices (pot-liquor!) from the pan.
Are Collard Greens a new experience,
or an old favorite dish of your family?
How do you like to eat them?
Share in the comments below!