Mint Kefir Shake
Make everyday a lucky one by adding milk kefir to your morning routine. Packed with probiotics, this tasty, green, mint kefir shake will excite and enliven the gut without the sugar or chemical junk. The cool flavor and touch of honey make it a truly refreshing treat!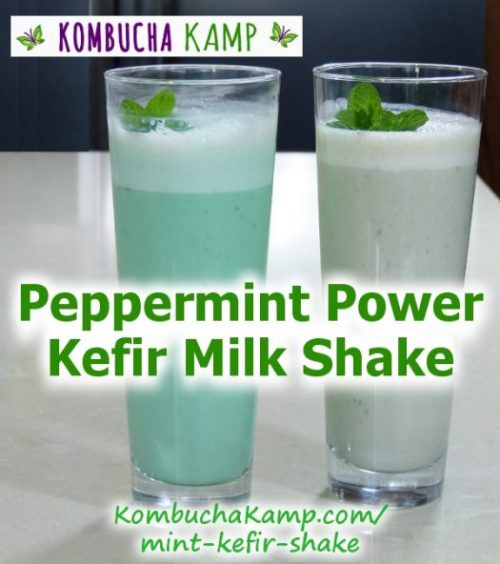 In the Chicago of our youth, everyone was Irish on St. Patrick's Day! It's no surprise that the yearly "wearing of the green" (March 17) happens right around the Vernal Equinox (March 20), the official start of spring when green is popping up everywhere in nature.
"Sham"(rock) of a Shake?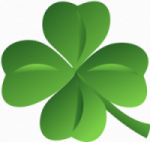 March also heralded the arrival of a limited time, chemical filled "treat" – the Shamrock Shake (real ingredients include: Corn Syrup, Mono and Diglycerides, Cellulose Gum, Guar Gum, High Fructose Corn Syrup, Sodium Benzoate (Preservative), Yellow 5, Blue 1). We've updated this nostalgic favorite with nutrient dense ingredients. Now it can be a shake that you and the family enjoy year round!
Rather than using chemicals to create the dynamic green color, this mint kefir shake recipe relies on chlorophyll (the green stuff in plants, packed with phytonutrients) from Green Power Blend, a powder of wheatgrass, spirulina, moringa, kelp and other greens. This stuff packs a nutrient dense punch and earthy flavor. Peppermint ice cubes and fresh mint impart cooling while a touch of honey balances the tang (or leave out if you are a regular kefir drinker).
Scroll down to watch a video of how its made
CLICK HERE to learn more about Milk Kefir
*Note: For the traditional bold green color, try a drop or two of chemical free food coloring.

KMAMMA SEZ… 
DID YOU KNOW: "Shamrock" comes from the Irish word seamróg which simply means "little plant." While there are several plants that are referred to as shamrock, typically it is a form of clover or wood sorrel. The four leaf clover is a rare variation of the common three-leaf clover and while the origin of it's luck is unknown, it is still considered a prize to find one.
Peppermint & Green Power Blend Milk Kefir Shake





(1 votes, average: 5.00 out of 5)


Loading...
– Yield: about 16oz
– Calories per 8oz Serving: about 155
– Prep Time: 5 minutes
– Cook Time: 5 minutes
– Total Time: 10 minutes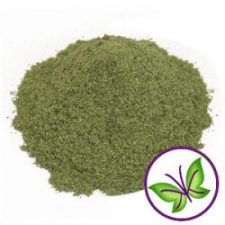 Ingredients
Instructions
Add all ingredients, except 1 sprig of mint leaves, to a blender.
Blend until smooth.
Pour into cup and add a sprig of mint for garnish.
Peppermint Ice Cubes
Yield 1 tray of ice cubes (~12 cubes depending on the tray)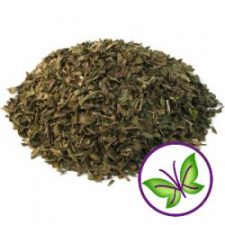 Ingredients
1 teaspoon peppermint leaves (or 1 tea bag of peppermint tea)
1 cup of boiling water
Instructions
Steep 1 teaspoon of dried peppermint leaves (or 1 peppermint tea bag) in hot water for 15 minutes.
Squeeze out any excess liquid from the leaves or tea bag and dispose of them.
Pour the liquid into an ice cube tray and set in the freezer.
Transfer to a freezer bag or freezer safe container to store long term.