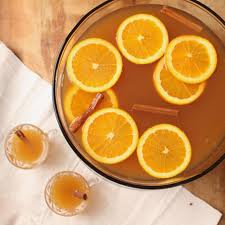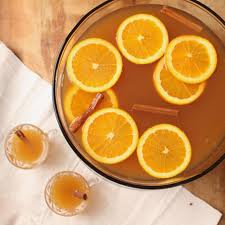 According to Cartman, if you expect guests to show up, then you must serve punch and pie! We can't say for certain if this works but we can share our recipes for Kombucha Party Punch. Little did he know that punch originated in India and was taken back to Great Britain in the 17th century where it then spread throughout the English speaking world.
Some theorize the word punch comes from the Sanskrit word for 5 as it typically contained 5 ingredients: sour (lemon or lime), sugar, spirit (rum, brandy), water and spice (nutmeg). Others believe it comes from the name of the vessel it was mixed in and to this day a "puncheon" is a short, squat barrel used in the rum industry. By the time the Victorian age rolled around, teetotalers took over the punch bowl and removed the alcohol but added sherbet to the mix.
Punch is Usually a Sugar Bomb
Punch has remained a popular party potable but as mentioned, most recipes are loaded with sugar, sherbet, and soda which can lead to the usual crash and burn meltdown cycle. Switching out the soda for bubbly booch (or JUN or water kefir!) is one of the easiest ways to give your favorite punch recipe a healthy makeover. Plus, if it ends up spiked or for adults only, the organic acids in Kombucha which support a healthy liver allow for a healthy buzz with reduced hangover symptoms or as we like to say "a little antidote with your poison."
No matter the season or the reason, we have a party punch recipe for you to share and enjoy with your family & friends! Check out this video for a quick, easy Sparkling Kombucha Party Punch.
​
​And then try any of the variations of the recipe below, or make up your own and share your recipe in the comments below!
Kombucha Party Punch Recipe Video
with Hannah Crum the Kombucha Mamma
httpvh://www.youtube.com/watch?v=mzIWnMBZsjw
KMAMMA SEZ…
I love Kombucha Kocktails! It's an excellent way to marry the unique flavor profile of Kombucha with your favorite bitters, alcohol and aromatics. Especially because when I add Kombucha to the mix, I get a little antidote with my poison. The next day, I don't feel the same negative impact as when consuming alcohol alone. Plus I can enjoy more than one cocktail in an evening if it has Kombucha. Without the booch, I feel woozy and gross. Check out these other Kocktail and Mocktail recipes!
More Kombucha Kocktails, Mocktails & Drinks:
"Twisted Bliss"
"Dark & Devoted"
Cold Shrub Recipes with Kocktails & Mocktails
Blueberry Kombucha Margarita
Hard Kombucha Round-Up
Kombucha Party Punch Recipe
The recipe for this Kombucha Party Punch is simple and can be easily varied.
Here is the basic recipe shown:
2 parts 

sparkling wine 

Sliced 

orange & lemon
Here are just a few variations:
Tropical Punch

2 parts Pineapple Ginger KT

1 part vodka, sparkling wine or rum for spiking or use sparkling water for a virgin version

1 can or 1 whole Fresh pineapple in chunks and the juice or mango or guava or papaya

Sliced oranges

Shredded coconut for garnish
Have you tried incorporating Kombucha
into a party punch or other cocktails?
Leave a comment below describing your concoction!