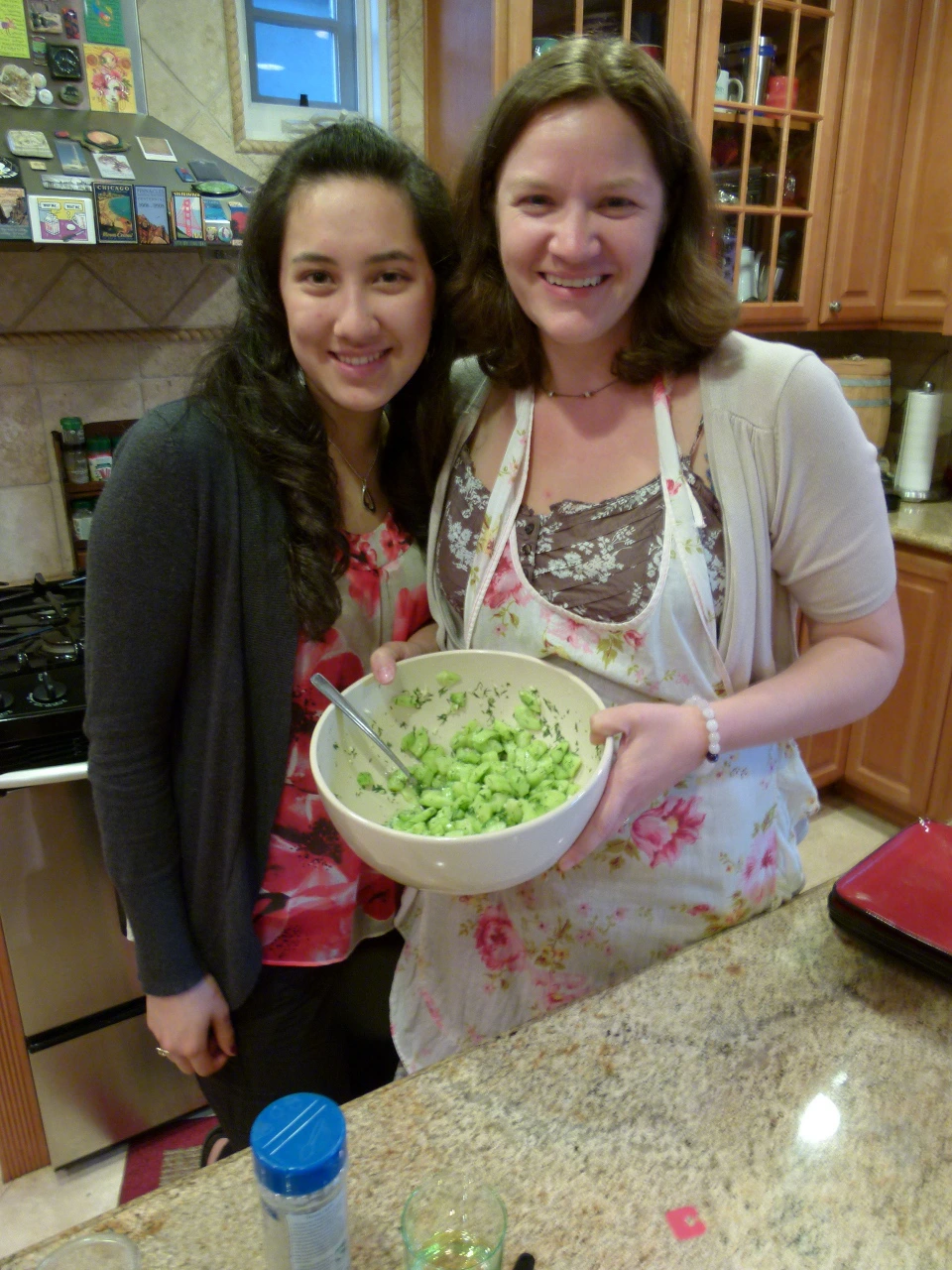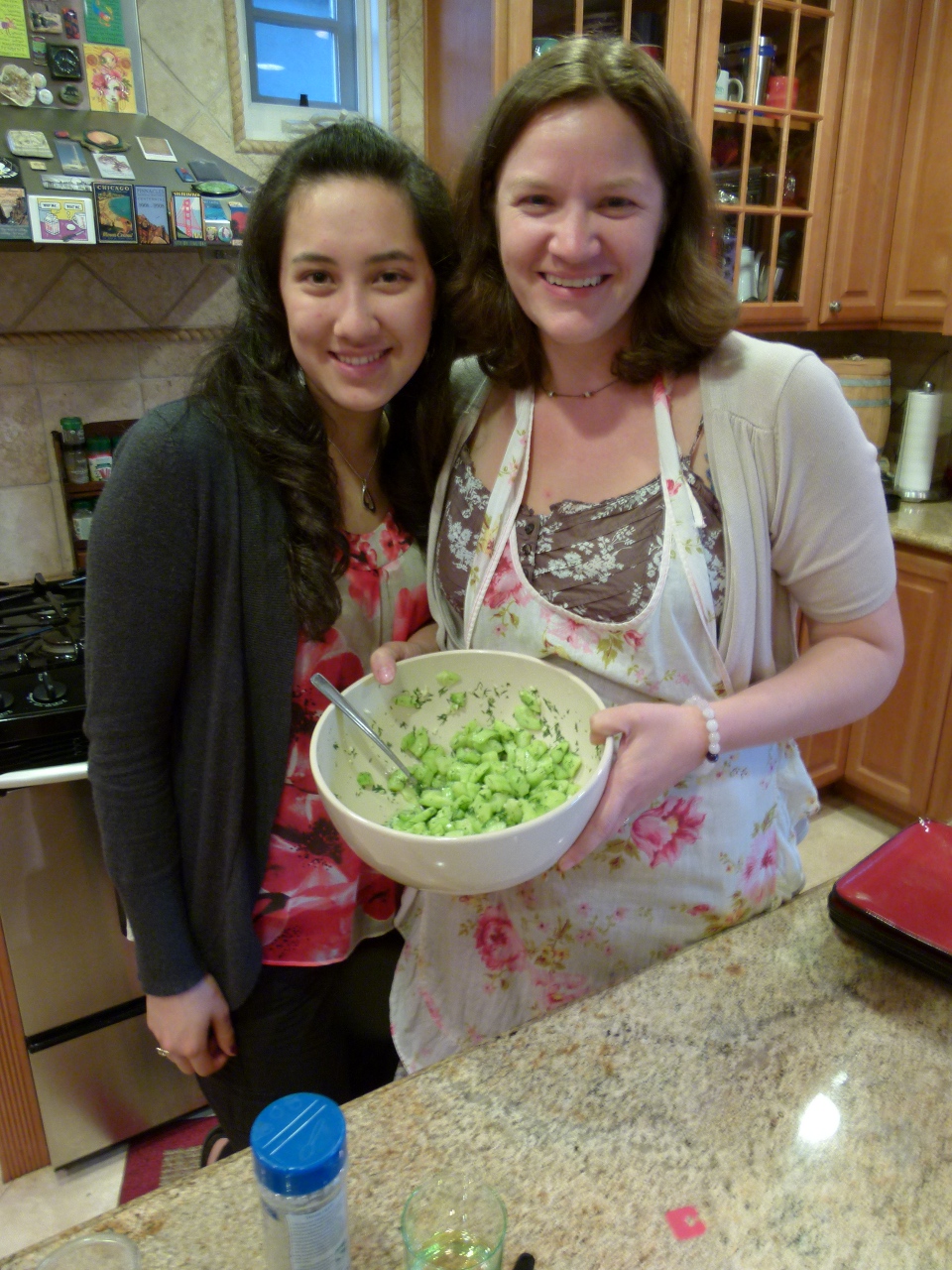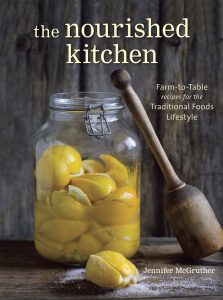 We love using our fermented foods in a variety of delicious ways. This tasty milk kefir dressing recipe is inspired by my dear friend and fellow real foodie activist, Jenny McGruther of Nourished Kitchen.
We first met Jenny at the Freestone Fermentation Festival in 2011 where she was one of the speakers. Her passion for fermentation was obvious as she spoke of the myriad families that had been healed through eating a traditional foods diet that also included ferments.
Alex and I discovered traditional foods through brewing Kombucha. It was a huge ah-ha moment and sparked a desire to help others to find their way back to Mother Nature and nutrients in a living form.
Getting Back to Traditional Foods
The Industrial Foods Revolution has up-ended the health of our entire nation. Home cooks were enticed away from the hearth with easy bake cake mixes and TV dinners that projected an image of luxury and status while purporting to be just as nutritious as their homemade counterparts.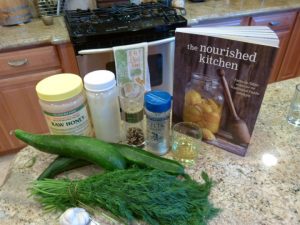 Sadly, we know the this fairy tale hasn't ended happily ever after and the US continues to struggle with negative health impacts and a failing healthcare system.
Inspired by her own family's return to health through traditional foods, Jenny McGruther's beautiful blog (and now cookbook!), Nourished Kitchen, features recipes with organic, whole food ingredients and cooking classes to help people reclaim the lost skills that had traditionally been handed down generation to generation.
Jenny's writing style and striking photos illustrate the simple beauty of how to make bone broth, ferment kefir and prepare nutrient dense organ meats with mouthwatering appeal. Paired with the science of nutrition, Nourished Kitchen closes the knowledge gap created by our wholehearted adoption of "the foods of commerce."
Easy & Delicious Milk Kefir Dressing
What we love is how easy it is to whip up this refreshing salad with milk kefir dressing using just a few simple ingredients. Milk kefir grains have a diverse composition of bacteria that not only break down the lactose in milk, making it easier to digest, but also boost immunity and protect the gut.
Plus the tangy, creamy flavor makes it a great substitute for sour cream, creme fraiche and cream cheese. The dill and cucumber are the perfect foil for the natural tang of the milk kefir.
Plus, the longer it sits in the fridge, the deeper the flavors become.
Cucumber Salad
with Milk Kefir Dressing
(p.20)
1 1/2 lbs cucumbers (AMZ)
2 TB chopped fresh dill (AMZ)
Dressing
Peel the cucumbers if their skin is tough and bitter, then halve them and scoop out the seeds with a spoon. Slice them no thicker than 1/8 inch, and toss them into a mixing bowl with the shallot and dill. Stir gently to distribute the shallot and dill evenly among the cucumbers.
In a separate bowl, whisk the kefir with the honey, vinegar, salt and white pepper until smooth and uniform. Pour the dressing over the cucumbers, stir until well coated and serve.
Reprinted with permission from
The Nourished Kitchen by Jennifer McGruther (Ten Speed Press, © 2014).
Also check out Jenny's latest offering, Broth & Stocks.
CLICK HERE for more Milk Kefir Recipes from KKamp
We had ours with grass fed burgers & pastured pork brats. Any summer barbecue will benefit from this cool, fresh salad that also serves as a digestive aid.
The cucumbers lend a crispness that is nicely complemented by the fresh dill and tanginess of the milk kefir dressing.
The raw honey balances the tart of the kefir and rounds out the flavors that leaves a refreshing flavor on the palate.
Kombucha vinegar is milder than apple cider vinegar and the garlic was stronger than the shallot.
All told, the flavor of this salad perfectly balanced the burgers and brats.
The Nourished Kitchen cookbook is on sale now.