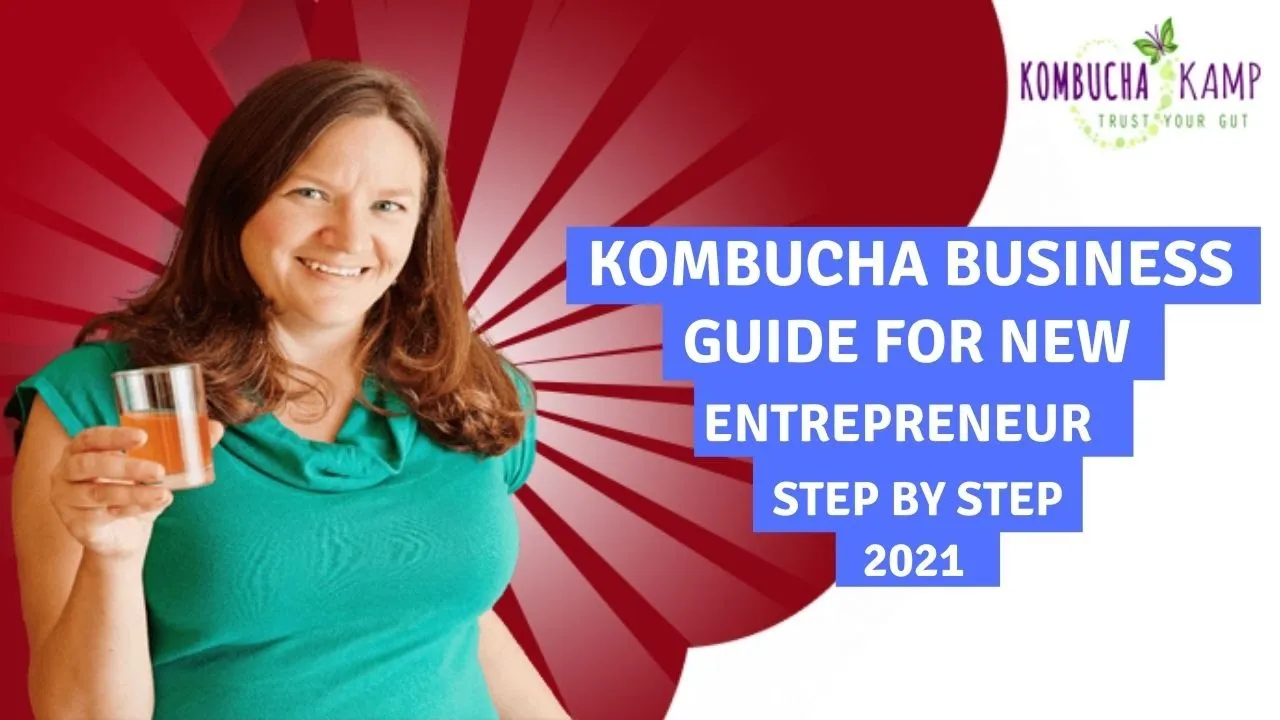 Everyone loves your homebrew Kombucha and are encouraging you to start your own business, but are you ready to start brewing Kombucha commercially? Through our consultation services, Kombucha Kamp assists new entrepreneurs and current ones in starting up or improving their business.
Commercial Kombucha Brewing Consultation:
Hi – I'm Hannah Crum (The Kombucha Mamma) Author, Master Brewer, KKamp Founder, Community Educator, Commercial Consultant, Trade Association President, and Kombucha Ambassador to the world. I started Kombucha Kamp in 2004 as a workshop in my Los Angeles home. When blogging became popular, I took my educational information online to KombuchaKamp.com and in 2010 launched our ecommerce store with my husband, Alex LaGory.
When I was first blogging, I made lists of the Kombucha brands I'd find online. I love meeting other people who had that same thought process and ultimately, that list and my passion to "change the world, one gut at a time" is what led to founding Kombucha Brewers International (KBI) with Alex in 2014. I serve as president and Alex is chairman of the board.
We've also helped numerous commercial Kombucha breweries through our consultation and "bacteria farming" services providing solid advice and quality, organic cultures and starter liquid in bulk for Kombucha, JUN, water kefir and milk kefir. We also consult fermentation businesses, write HACCP plans and even help navigate the complexities of distribution, sourcing equipment and locating co-packers. 
In this "Ask Mamma Anything" I answer questions related to the commercial brewing of Kombucha.  With a projected $1.2B in sales for 2020, there is good evidence that the category will remain popular for a long time. 
We are best at helping you work through problems and to achieve your goals, which means that people who have a very clear idea of what they want from the consultation will gain the most from it. Alternatively, many people have used the consultation as a brainstorming session and, while we are not permitted to discuss specific techniques of any one company, our general knowledge of the Kombucha industry can also help clarify one's own vision. All consultations are 100% confidential.
:30 Brief history of the commercial Kombucha industry
4:50 Tension between homebrew vs commercial brewing
7:30 Key KBI Initiatives – sign the "Protect Craft Kombucha" petition
11:45 How to create a clearer Kombucha in the bottle? How to prevent SCOBYs from growing in the bottles?
16:10 What type of equipment or tanks are best for fermenting commercial Kombucha? 
19:14 Stainless steel or food grade plastic?
20:36 When to filter the brew – before flavoring or before bottling?
21:30 Why do some commercial brands not grow a SCOBY?
23:46 Can I get a license to brew Kombucha at home to sell at the Farmers Market?
25:00 How to get consistent carbonation in my bottles?
26:30 How to bottle small batch Kombucha? 
28:55 Best way to use a refractometer for Kombucha & the 3 metrics for Quality Control
31:00 Cleaning protocols for commercial brewing vessels
33:24 How to prevent over carbonation after bottling
35:19 What does a consultation from the Kombucha Mamma entail?
37:30 Great advice from Greg Koch formerly of Stone Brewing
38:10 Wholesale culture, starter liquid & tea from Kombucha Kamp
40:40 How to determine shelf life of commercial Kombucha