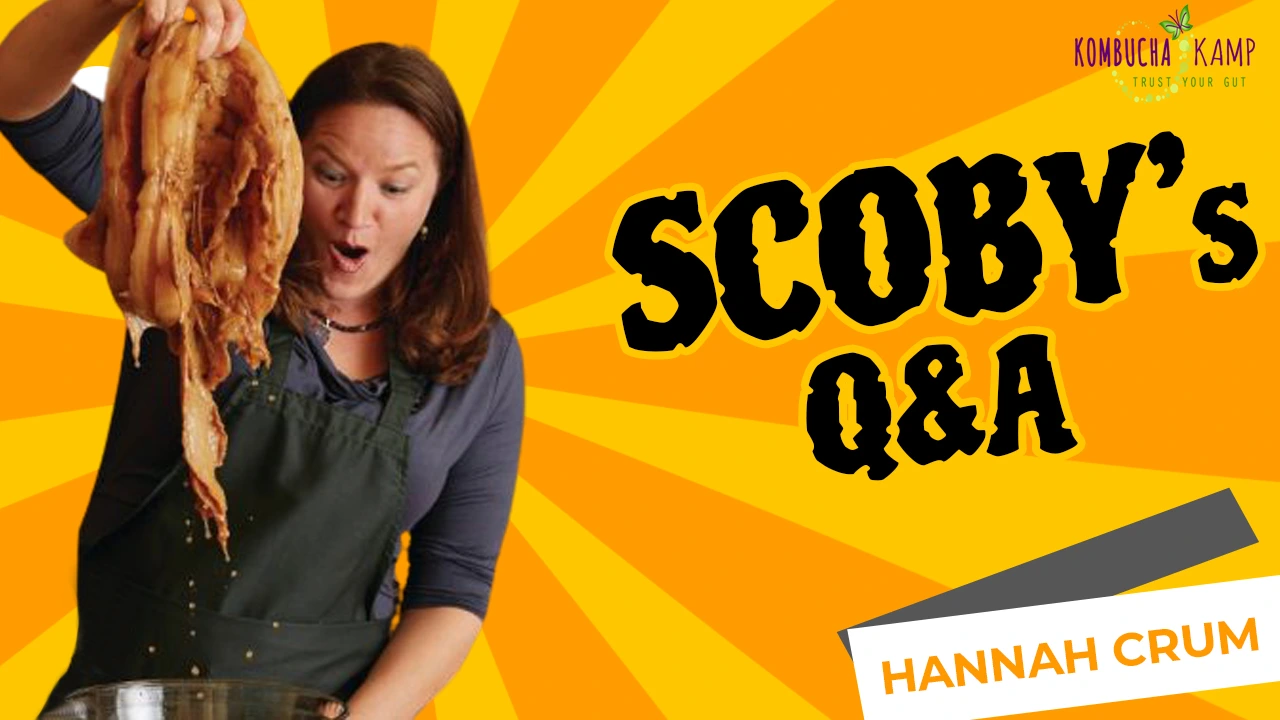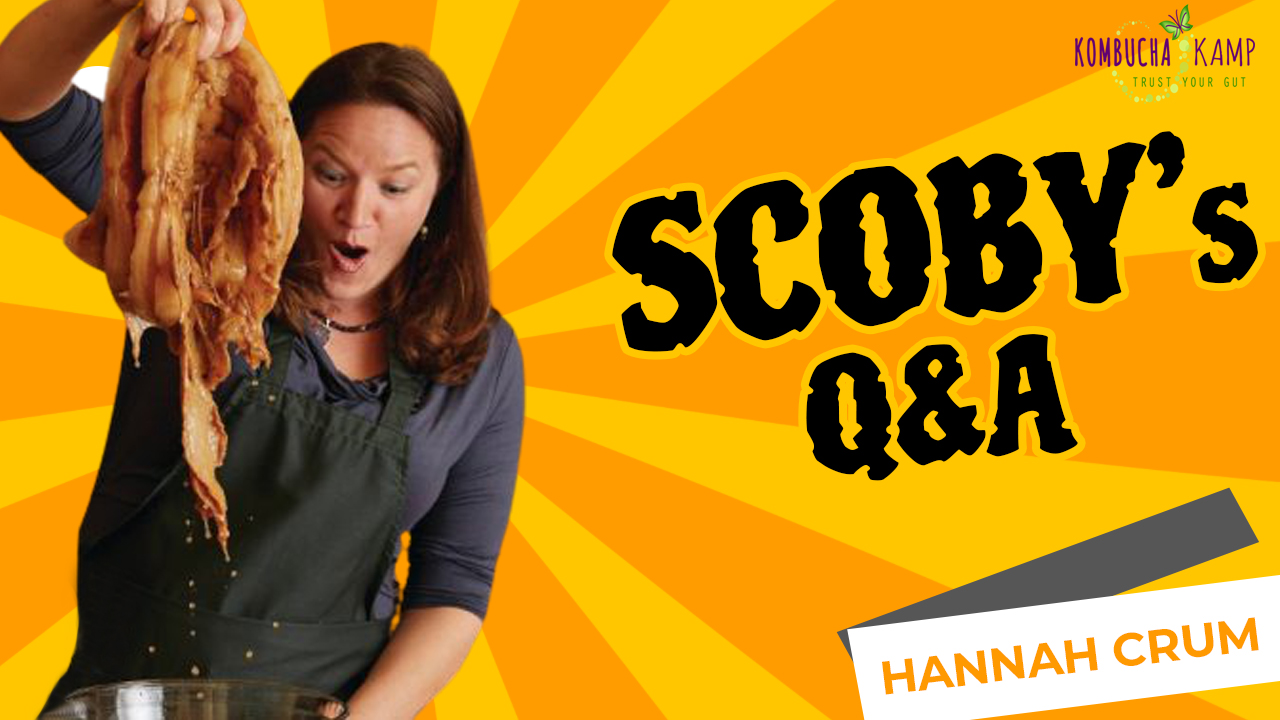 Have you ever wondered how you could start brewing your own kombucha tea at home but have questions? Check out this video on our top 10 frequently asked questions! The Symbiotic Culture of Bacteria and YEAST (SCOBY) is the culture you add to green or black tea to turn it into a fermented beverage rich in probiotics and nourishing enzymes. The benefits of kombucha go far beyond digestion; it helps your skin, hair, and nails grow, and it is an adaptogen (which is just a fancy term for something that helps your body adjust to stress). Still interested? 
Our top 10 questions are:
What does SCOBY mean?

What is the SCOBY made of?

How do I know if I have a healthy SCOBY?

How much SCOBY do I need for Kombucha brewing?

What is the SCOBY's function?

My SCOBY sank. Is it dead? 

How do I know if there's mold on my SCOBY?

Do I need to keep every Kombucha SCOBY?

Do I store my SCOBY in the fridge?