Kombucha Benefits
———————————————
Disclaimer: Information is for educational purposes only. These statements have not been evaluated by the FDA. It is not medical advice, nor is it intended to replace the advice or attention of heath-care professionals. Kombucha Tea is not intended diagnose, treat, cure or prevent any disease and nothing here should be taken as a claim of Kombucha benefits. All information is intended for your general knowledge only and is not a substitute for medical advice or treatment for specific medical conditions. We can not and do not give you medical advice. The information contained in this online site and via emails is presented in summary form only and intended to provide broad consumer understanding and knowledge. The information should not be considered complete and should not be used in place of a visit, call, consultation or advice of your physician or other health care provider. We do not recommend the self-management of health problems. Full disclaimer here.———————————————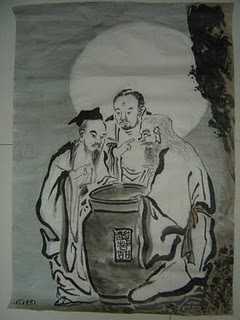 Kombucha's most popular origin story stretches back over 2000 years to China and it has been the subject of many 100's of studies over the last century. In countries around the world, including Russia, Germany, Japan, Brazil, Ireland and right here in the United States among many other places, Kombucha tea and cultures are used in medical treatments and beauty products.
Health Benefits of Kombucha
However, Kombucha Tea is JUST A FOOD – a naturally carbonated, healthy tonic enjoyed by those who brew and consume it regularly, often throughout the day in small doses. People are usually very loyal to their daily Kombucha consumption, and consider the drink healthy for a number of reasons, such as:
*Contains living bacteria and yeast
*Substituted for sugary sodas or multiple trips to the coffee pot
*Acts as a snack or pre-meal hunger control
*Alkalizes like vinegar or lemon juice – balances internal pH
*Compounds in the drink may bond to and help excrete toxins from the liver – happy liver = happy mood
*May speed metabolism
*The acids present may improve digestion or alleviate constipation
*Improved flexibility & fluidity of movement
*Smooth energy from low levels of tea
*Relieve headaches & migraines
*Antioxidants & polyphenols from the tea are partially fermented and so more bioavailable
*Kills h.pylori on contact
*Certain acids present are considered candida-cides
Simply put, Kombucha is an all natural, healthy beverage, but the Kombucha benefits you experience may vary. There are more and more scientific studies being done all the time and we may never understand everything about how food works with our bodies. We never expect the full blown trials, double-blind Western medicine-style trials required for FDA approved medical claims to be completed on Kombucha because it cannot be patented. Each person must simply remember: Trust Your Gut. People have been consuming Kombucha for generations because they believe it works for them. The continued spread of Kombucha can only be attributed to the safe consumption of a delicious beverage that inspires people to believe they are receiving benefits.
However, Kombucha is NOT a panacea – it doesn't cure ANYTHING! It may help the body bring itself back into balance naturally. That is how it is able to do so much – because it's really just your body working with nutrition, like any other food. Even though some think of it as a medicinal tonic, it's really just a delicious and healthy beverage choice and one of many fermented food options. We love it because it's easy to drink at any time of day and takes to flavoring and many other uses so well. Plus, making Kombucha is just fun! 🙂
————————————–
If you are enjoying this information,
enter your e-mail below to receive your
FREE e-book and DIY Guide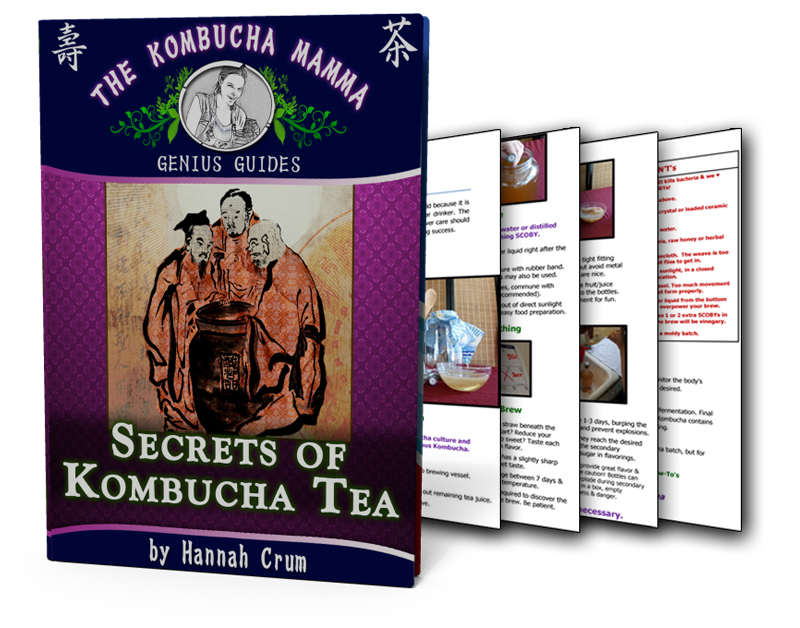 ————————————–
Kombucha SCOBYs:
The Golden Rules
Never
…use a refrigerator stored SCOBY to make Kombucha.
…use a dehydrated SCOBY to make Kombucha.
…attempt to grow a SCOBY from a commercial bottle of Kombucha that:
has been pasteurized
has been flavored
has been filtered or reformulated
says anything less than "100% Kombucha" on the label
Always
…use a fresh, full-size Kombucha SCOBY to begin brewing.
…store your SCOBYs in a SCOBY Hotel in a dry and dark place.
…pass along healthy, fresh SCOBYs with at least 1-2 cups of mature Kombucha Tea and complete, clear instructions to ensure success. If you cannot, recommend a reputable source instead.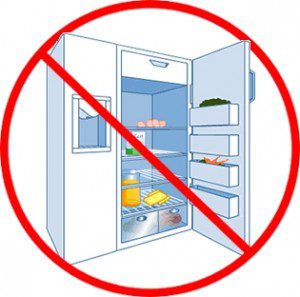 —————————
Kombucha Brewing Tips
Never store Kombucha SCOBYs in the Refrigerator!
Sanitize with hot water or vinegar – NO SOAP. It kills the kombucha culture.
Airflow is key – find an open area for your Kombucha Tea.
If you see mold, throw everything away. Kombucha Mushrooms are not salvagable when mold strikes.
Keep a SCOBY Hotel for backups and extras.
Kombucha is a LIVING organism. Many believe the energy in the room will directly influence your culture.
—————————
What's the deal with Bacteria?
Aren't they bad for us?
The fact of the matter is that while in the 19th century we were in dire need of sanitary practices, the negative attitude towards ALL bacteria has spiraled out of control. Bacteria outnumber our human cells 9 to 1! With all the hand sanitizers and constant antibiotic prescriptions, we have created a worse problem than we have realized. The bacterial cells tell our human cells what to do, how to behave, how to replicate. We NEED bacteria.
When you have an over population of "bad" bacteria – sugar loving bacteria – they send signals to your brain that you need to consume MORE sugar so they can reproduce. You may think you have a sweet tooth, but more likely you have an overgrowth of "bad" bacteria and unhealthy yeast like Candida. By incorporating "good" bacteria into your body – those found in ALL fermented foods – foods that humans have been consuming since they figured out how to use it for preservation (no fridge), you start to displace that "bad" bacteria. Your body's pH returns to a more alkaline state. Your gut moves those sugar bugs out and your cravings decrease – in fact, you may find that our over-sugared food supply doesn't taste good at all. Your body will regain its natural instincts and ability to "tell" you which foods are most nourishing.
This notion of "good" bacteria also extends to pasteurization (named for Louis Pasteur – who recanted his position on his deathbed). When we pasteurize food, we kill all of the bacteria present – good and bad. When it comes to a product like raw milk, that means that the bacteria that helps your body naturally digest the milk as well as the most nutritious enzymes are killed off. You are left with a dead product that provides no nutrition and causes phlegm and congestion (vehemently denied by the Dairy Board, of course!)
We NEED bacteria to help us deal with our natural environment. We NEED bacteria to help our bodies absorb nutrients and enzymes essential to our health. Most of the time, they want to pasteurize the milk because the conditions in which most dairy cattle are kept are downright disgusting. Drinking Kombucha, making Kombucha at home – or kefir, or sauerkraut, or sour dough bread, or …the list goes on and on, all contribute to recolonizing the body with the good stuff. So it can return to balance and allow your immune system to function as it should. It empowers you in a simple and inexpensive way to take control of your health!
Of course, I have to remind you that you should consult with your physician before starting any new dietary changes, especially if you are currently taking medications. Though I will also tell you that Kombucha has been consumed for thousands of years and not a single death has been attributed to drinking it. Can prescription drugs claim that? (no, they cannot.)
————————————–
If you are enjoying this information,
enter your e-mail below to receive your free copy of
Secrets of Kombucha Tea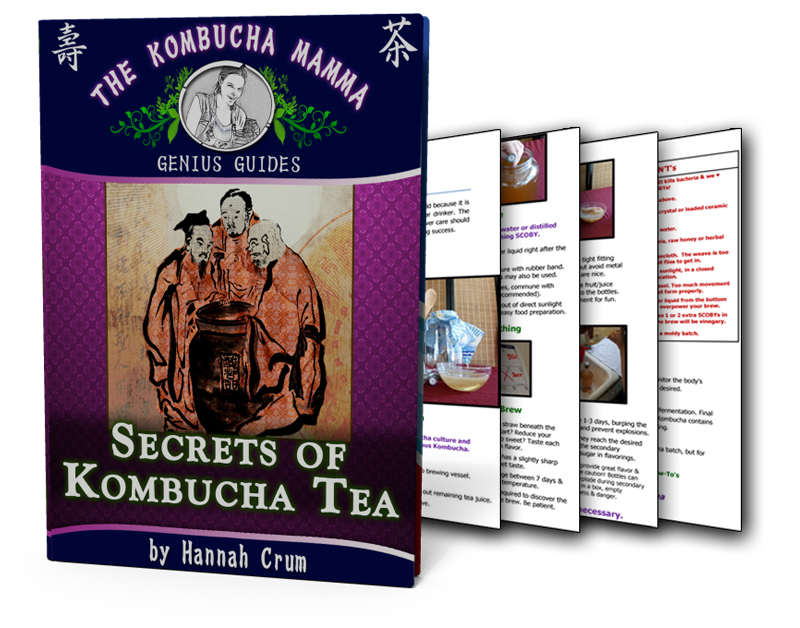 ————————————–
Hannah Crum is The Kombucha Mamma
, founder of Kombucha Kamp, Industry Journalist & Master Brewer, educating others about Kombucha since 2004. Connect with her on
Google +