Kombucha Mamma Speaking Engagements, Live Events, Podcasts & Workshops
Check out the events page on Facebook


Want to include a Kombucha workshop, lecture or book signing at your event? Contact the Kombucha Mamma today!

UPCOMING SPEAKING ENGAGEMENTS & LIVE EVENTS
Available for workshops, demos, lectures, podcasts and more. Hannah Crum teaches workshops on Kombucha history, health benefits, how tos as well as the health benefits of fermented foods.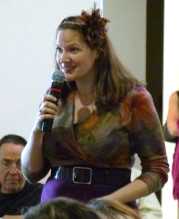 UP NEXT
Events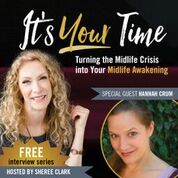 Date: 05/01/2018 – 06/03/2018
Location: Comfort of your own home!
Website Url: http://www.midlife-newlife.com/Crum
Have you reached your midlife years and are wondering: Is THIS all there is? Do you feel like you've lost touch with your joy and long to put yourself first during this second act? Searching for answers about how to feel healthy, energetic and strong again? If you're nodding yes, then I have an online event that's perfect for you.
Catch my talk on May 9th & again during the replay period June 1-3 – SIGN UP TODAY!
30+ healthy living experts are ready to come alongside you — for free!
My friend and colleague, Sheree Clark, is interviewing the most in-demand experts on transforming midlife, and I am honored to be one of those she hand-picked to feature!
This life-changing online event is called This is YOUR Time: Transforming the Midlife Crisis into Your Midlife Awakening.
Sheree promises every 30-minute interview will have at least one "aha!" moment that could change everything for you. How awesome is that?
You'll find out how to:
Leverage insider tips to turn around your midlife health challenges…even after decades of less-than-perfect diet and lifestyle choices.
Incorporate top experts' proven strategies for increasing energy, protecting brain health, boosting libido, ensuring restful sleep and reducing joint pain.
Heal from depression, stress and grief from loss.
Identify and overcome personal blocks and fears, reduce stagnation in your career and relationships and gain clarity to take the next steps toward a vibrant and fulfilling second act.
And much, much more…
---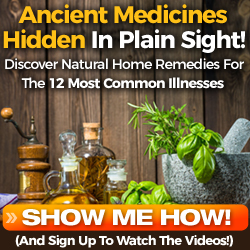 Date: 05/14/2018 – 05/20/2018
Location: Comfort of your own home!
Website Url: https://tinyurl.com/HomeMedicineKombucha
As Hippocrates said, "Let food be thy medicine." and "All disease begins in the gut." Since the dawn of time, man has sought the answers to ailments from nature. Join me for this educational summit featuring numerous experts who share their wisdom to help everyone rediscover how nature can help support your immunity through safe, time-tested means.
Catch Hannah's presentation of "Kombucha & the Human Microbiome" on May 19th
Marjory Wildcraft, founder of The Grow Network, has lined up 42+ leading experts to show you how to live FREE of drugstores and be naturally healthy…By using food as medicine and learning to make your own 100% natural kitchen remedies.
Learn from the likes of Mike Adams, Ronnie Cummins, Sally Fallon, Sayer Ji, Nick Polizzi, Melinda Meyer, Joel Salatin, Eric Zielinski, Howard Garrett, Hannah Crum (that's me!) and so many more.
---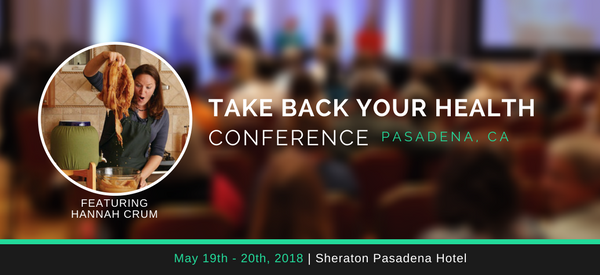 Date: 05/19/2018 – 05/20/2018
Location: THE SHERATON PASADENA 303 Cordova Street Pasadena, CA 91101
Website Url: https://tinyurl.com/TakeBackYrHealthConf
The mission of Take Back Your Health™ is to empower you to live life as you always imagined you would, unhindered by the limitations of chronic disease. True to our name, our speaker lineup and lectures provide information that is life-changing, with the ability to prevent and reverse disease when implemented into our lifestyles with purpose. Regardless of where you are on your journey to health, Take Back Your Health™ is an experience that takes you closer to your ultimate health goals — with new information, new friends and new perspectives.
Looking forward to presenting with a fantastic lineup of speakers and a tremendous VIP Cocktail hour featuring fermented cocktails!
---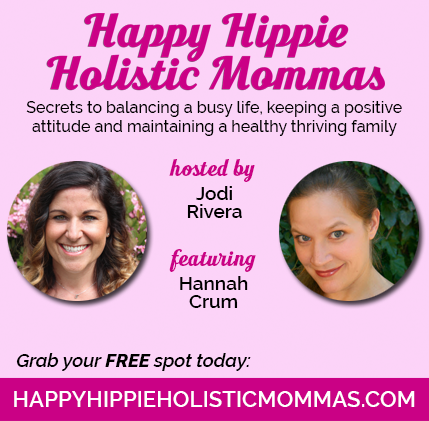 Date: 05/21/2018 – 06/10/2018
Location: Comfort of your own home!
Website Url: https://happyhippieholisticmommas.com/o/hannah/
Have you ever wanted to learn more about what it means to be holistic, how to be in control of what toxins are in your home, how to use food as medicine or even how to find happiness?
Then you will want to sign up for this FREE online event "The Happy Hippie Holistic Mommas Summit." My colleague, Jodi Riviera is interviewing 20 professionals who range from holistic specialists, nutrition practitioner's, parent coaches, fitness trainers, cookbook authors, kombucha makers (that's me!) and so much more.
Jodi's upbeat attitude and approach have led her to uncover tips and secrets to balancing a busy life, keeping a positive attitude and maintaining a healthy thriving family!
Catch my talk on May 22nd! Sign up today!
Just click here to claim your FREE spot with Happy Hippie Holistic Mommas!
Through these interviews, you'll find out how to:
Use holistic approaches to take care of your family
How food can be used as medicine
Ways to maintain a positive attitude
Techniques to thrive together as a healthy family
And so much more…You'll come away with a new approach to parenting, eating, managing your household and just how to be that happy hippie holistic momma.
---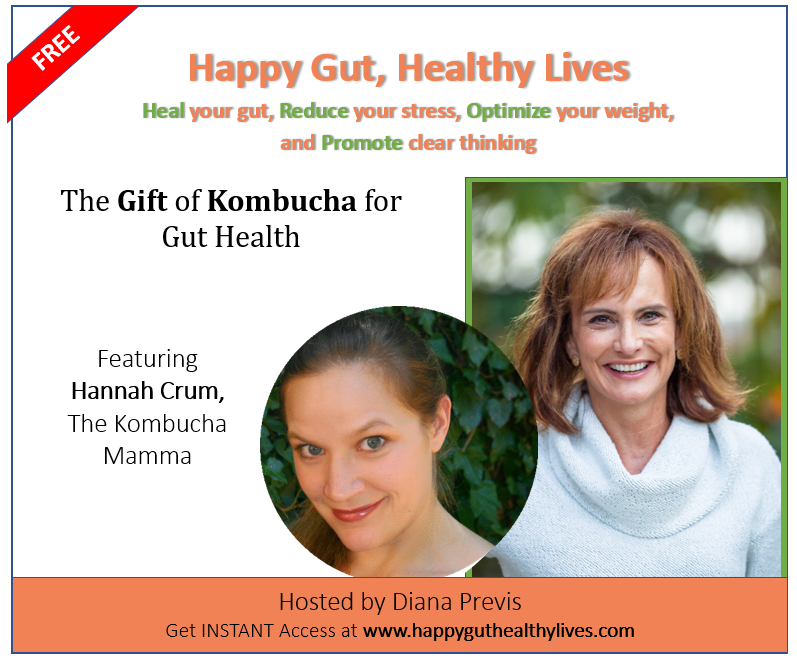 Date: 05/21/2018 –
Location: Comfort of your own home!
Website Url: http://happyguthealthylives.com/l1ap
Do you wish you had more vitality, energy, and focus?  Is the weight you're wanting to lose, just not coming off?
Would you love to restore the health and happiness that you deserve?   If the answer is, yes, then I want to invite you to an online event that's perfect for you!
I'm participating in it, and I'm so excited to invite you to join for FREE!
Through these interviews, you will find out how to:
Beat the Stress That's Been Holding You Down
Lose the Belly Fat That's Keeping You From Wearing that Bikini
Reduce the Pain, Gas, Heartburn, and Bloating Discomfort that You Feel After Meals
Increase the Energy Levels that You Think You've Lost
And much, much more …
My talk is live on May 28th.
I'll be sharing tips on how Kombucha can help
curb cravings and boost energy
Sign up today!
---
Date: 05/30/2018 – 05/30/2018
Location: Nature Friends Lodge, Sierra Madre, CA
Website Url: https://westonapricepasadena.wordpress.com/meetings/current-meeting-schedule/
Sodas are a fad and they are fading fast. So what's a 21st century bacteriosapien going to sip on? Why, fermented drinks of course! Milk Kefir, Water Kefir, Kombucha & Jun are covered in this demo and conversation about why our bodies thrill to the unique flavors and benefits of these tasty drinks that have been around as long as we have. Samples provided & cultures will be available for sale.
---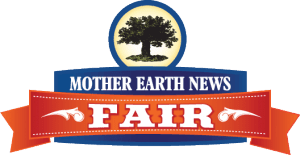 Date: 06/02/2018 – 06/03/2018
Location: Frederick Fairgrounds 797 East Patrick Street Frederick, MD 21705
Website Url: https://www.motherearthnewsfair.com/maryland/
Kombucha and the Human Microbiome
Saturday 6/2 – 2:00-3:00 p.m.
Stage: Mother Earth Living Stage
Interactive! Kid's Kombucha Tasting and SCOBY Bacteria "Petting Zoo"
Saturday 6/2 – 5:00-6:00 p.m.
Stage: Kids Treehouse Stage
Kombucha Demo Workshop
Sunday 6/3 – 11:30-12:30 p.m.
Stage: Real Food Stage
---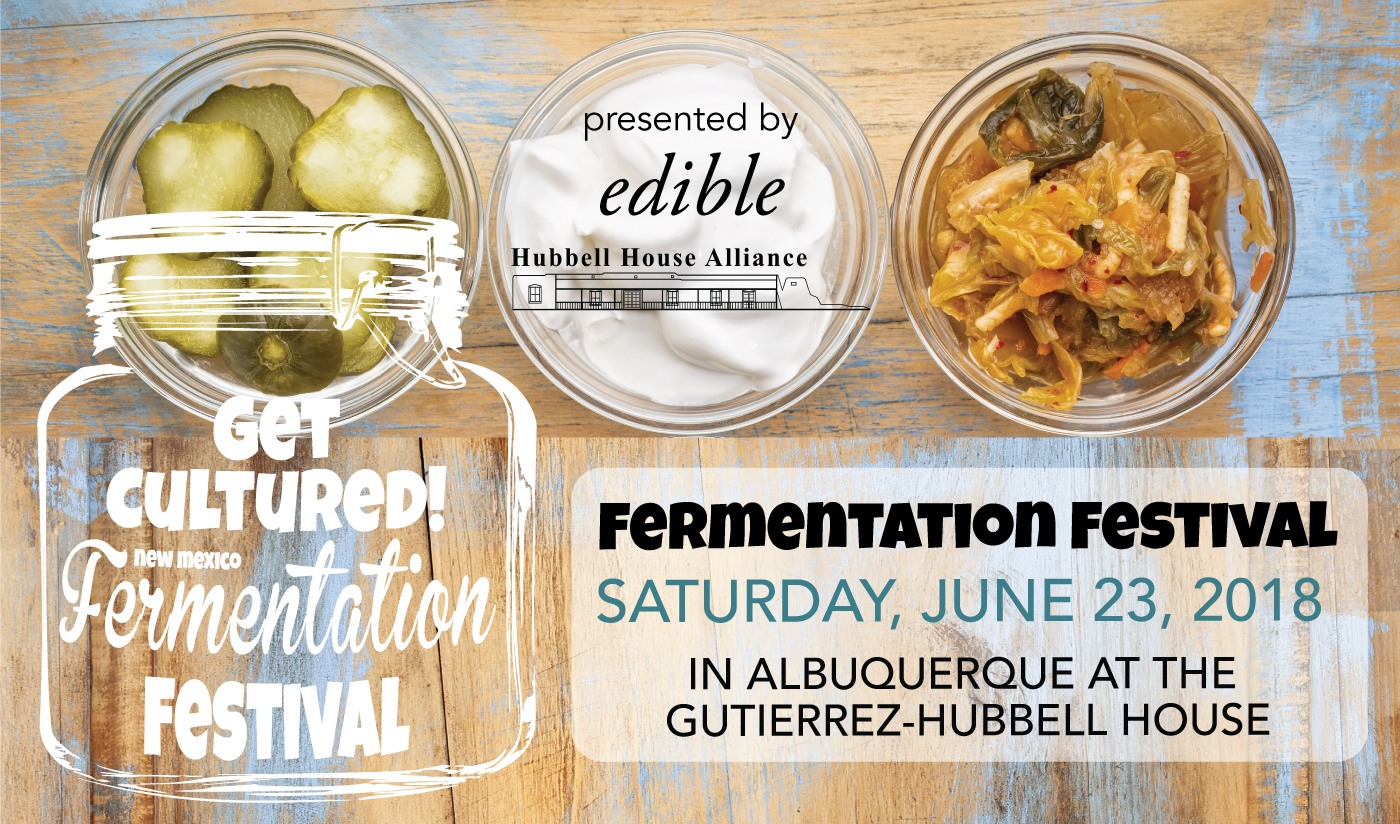 Date: 06/23/2018 – 06/23/2018
Location: Gutierrez-Hubbell House, 6029 Isleta Blvd SW, Albuquerque
Website Url: http://nmfermentationfest.com/
Fermented Drinks: Nature's Healthy "Sodas" with the Kombucha Mamma
10:15-11am – Get there early!
---

Previous Speaking/Teaching Engagements
The Wahls Protocol Seminar (August 2016 – Cedar Rapids, IA)
NYC Vegetarian Food Festival (May 2016 – New York, NY) – Presentation
Natural Products Expo West (March 2016 – Anaheim, CA)
Mother Earth News FAIR (Feb 2016 & 2017 – Belton, TX | Apr 2016 – Asheville, NC | Jul 2016 – West Bend, WI | Sep 2016 – Seven Springs, PA | Oct 2016 – Topeka, KS)
Austin Fermentation Festival (Oct 2015-2016 – Austin, TX)
Whole Foods (Sep 2015 – West Los Angeles, CA) – Demo Workshop
Los Angeles Fermentation Festival (Jul 2015 – Venice Beach) – Culture Petting Zoo
PaleoFX (2015-2017 – Austin, TX) – Kombucha Demo
San Diego Fermentation Festival (Jan 2015-2017 – San Diego, CA) – featured speaker, Cultured Petting Zoo
BlogHer Food – (May 2014 – Miami, FL) – Kombucha Demo
Artisanal LA – (Oct 2013 – Los Angeles, CA) – Kombucha Demo
Sol Food Festival (Sept 2013 – Santa Barbara, CA) – Culture Petting Zoo & Water Kefir Demo
BaconPalooza (Sept 2013 – Staunton, VA) – Kombucha Cook-off
Healthy Beverage Expo (June 2013 – Las Vegas, NV) – featured speaker

Master Food Preserver's Program (June 2013 – Los Angeles, CA) – featured speaker
Craftcation (March 2013-2014 – Ventura, CA) – featured speaker
Weston A Price Conference (Nov 2012-2013, 2015-2016 – Santa Clara, CA/Atlanta, GA/Anaheim, CA/Montgomery, AL) – featured speaker
Heirloom Expo (Sept 2012-2013 – Santa Rosa, CA) – featured speaker
Farm to Fermentation (Sept 2012-2014 & 2016 – Santa Rosa, CA) – Keynote speaker
Santa Barbara Fermentation Festival (July 2012-2014 – Shepherd Farms, CA; Sept 2016 – Goleta, CA) – Culture Petting Zoo, featured speaker
Road Less Traveled (June 2012 – Santa Ana, CA) – Kombucha workshop
Patchwork Indie (June 2012/Oct 2013) Culver City/Costa Mesa – Kombucha Demo, Fermented Sodas Workshop
Real Food Symposium (May 2012) Pasadena – featured speaker
Earth Night (April 2012) Santa Monica
Green Festival (Nov 2011-2013, Sep 2016) Los Angeles, (May 2016) Washington DC – featured speaker
Eat Real Festival (June 2011) Culver City – featured speaker
Freestone Fermentation Festival (May 2011) Freestone – featured speaker
Culture Club 101 – Continuous Brew Class
Project Butterfly – Kombucha workshop
Erewhon – Kombucha 101
Co-Opportunity Speaker Series – Kombucha 101
BOOK TOUR DATES & LOCATIONS
Meyers Falls Market (January 2017 – Kettle Falls, WA)
Fermentation Farm (October 2016 – Costa Mesa, CA)
Natural Grocers (October 2016 – Austin, TX)
Metier Austin (October 2016 – Austin, TX)
Woods Hill Table (September 2016 – Concord, MA)
Beaverdale Books (August 2016 – Des Moines, IA)
The Book Vault (August 2016 – Oskaloosa, IA)
Prairie Lights Book Store (August 2016 – Iowa City, IA)
Iowa City Brewlab (August 2016 – Iowa City, IA)
New Bo Mercantile & Vintage Shop/Next Page Books (August 2016 – Cedar Rapids, IA)
Lonnski's Deli (August 2016 – Grinnell, IA)
GYST Fermentation Bar (July 2016 – Minneapolis, MN)
Magers and Quinn Booksellers (July 2016 – Minneapolis, MN)
Arcadia Books (July 2016 – Spring Green, WI)
Fresh & Green Market  (July 2016 – Oconomowoc, WI)
News Segment – WTMJ-TV Morning Blend (July 2016 – Milwaukee, WI)
BookPeople (May 2016 – Austin, TX) – Book Signing
Eco Garden Expo (April 2016 – San Juan Capistrano, CA)
Tattered Cover Bookstore (April 2016 – Denver, CO)
Happy Leaf Kombucha (April 2016 – Denver, CO)
Boulder Bookstore (April 2016 – Boulder, CO)
Denver Public Library (April 2016 – Denver, CO)
Colorado State University Fermentation Club (April 2016 – Ft. Collins, CO)
Old Firehouse Books (April 2016 – Fort Collins, CO)
True Nature (April 2016 – Carbondale, CO)
Rosetta's Kitchen and Buchi Bar (April 2016 – Asheville, NC)
Malaprop's Bookstore (April 2016 – Asheville, NC)
Craftcation (April 2016 – Ventura, CA)
Chaucer's Books (April 2016 – Santa Barbara, CA)
SHED (March 2016 – Healdsburg, CA)
Omnivore Books (April 2016 – San Francisco, CA)
Sacramento Public Library (April 2016 – Sacramento, CA)
Book Passage (April 2016 – San Francisco, CA)
Book Cellar (March 2016 – Chicago, IL)
Good Food Festival & Conference – Kombucha Workshop – (March 24-26 – UIC Forum, Chicago)
Willy Street Co-op (March 2016 – Middleton and Madison, WI)
Fresh & Green Market (March 2016 – Oconomowoc, WI)
Powell's Books (March 2016 – Portland, OR)
CommuniTea Kombucha (March 2016 – Seattle, WA)
Village Books (March 2016 – Bellingham, WA)
Book Larder (March 2016 – Seattle, WA)
Podcasts, Interviews & Articles – click here