Kombucha Mamma Speaking Engagements, Live Events, Podcasts & Workshops
Check out the events page on Facebook


Want to include a Kombucha workshop, lecture or book signing at your event? Contact the Kombucha Mamma today!

UPCOMING SPEAKING ENGAGEMENTS & LIVE EVENTS
Available for workshops, demos, lectures, podcasts and more. Hannah Crum teaches workshops on Kombucha history, health benefits, how tos as well as the health benefits of fermented foods.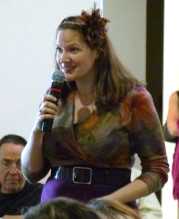 UP NEXT
Events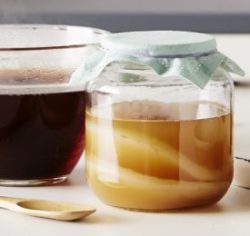 Date: 01/20/2019 – 01/20/2019
Location: Makers Mess 602 North Hoover Street Los Angeles, CA, 90004
Website Url: https://www.makersmess.com/adults/2018/11/17/kombucha-101-with-the-kombucha-mamma-48
Start your New Year off on the right foot by learning how to brew Kombucha at home for pennies a glass!
Sunday Jan 20 11am-1pm
If you can brew a cup of tea, you can brew Kombucha! As bacteriosapiens, we are bacteria powered which means the more bacteria rich fermented foods that we incorporate into our diet, the better we feel. Learn how easy it is to enjoy the benefits of brewing Kombucha at home for a fraction of the cost while nourishing your human microbiome in this lively presentation from the world's foremost Kombucha expert, the Kombucha Mamma. You will enjoy Hannah's Homebrew Kombucha to sip on during the workshop, SCOBY fruit leather to munch and a chance to try SCOBY skin cream. Homebrew supplies, books and more will be available for purchase after the workshop.
Please enroll by 1/15 to ensure your spot in the workshop!
Please check out Maker's Mess cancellation policy here!
---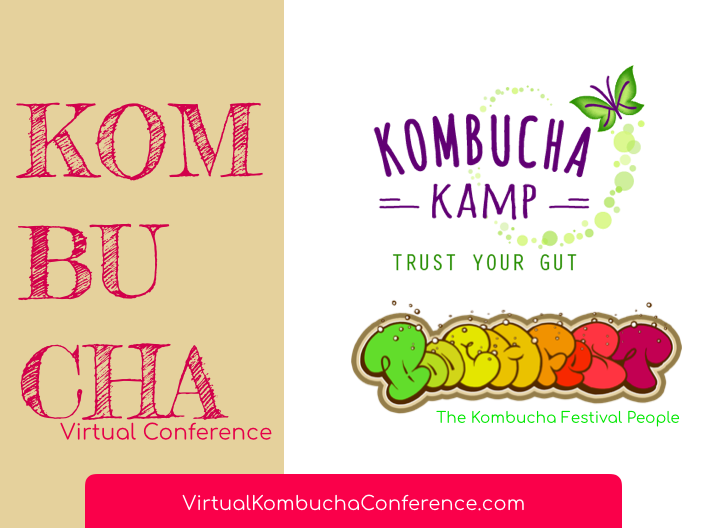 Date: 01/24/2019 – 01/29/2019
Website Url: http://bit.ly/VirtualKombuchaConf
The World of Kombucha at Your Fingertips! (A Kombucha Kamp & BOOCHFEST Collaboration) – NEW DATES!
Join keynote speaker, Hannah Crum aka 'The Kombucha Mamma', for a 4 day immersion into this intriguing elixir, including 15+ hours of presentations. 
Win a California Kombucha Getaway for Two!
One lucky attendee will be swept away to the sunshine state for a bubbly weekend including flights, accommodations, kombucha tours, kombucha tastings, kombucha food pairings, and much more.
Whether brewing your first batch of kombucha or your hundredth, we take you through the making of kombucha, the magic of kombucha and the diversity of kombucha.
January 24: Getting To Know Your Kombucha
Health Benefits of Kombucha: Lisa Ricciuti R.H.N., Founder, Intelligent Eats
Deciphering Kombucha Labels: Hannah Crum, Founder, Kombucha Kamp, President & Co-Founder, Kombucha Brewers International
January 25: The Making of Kombucha
Key Factors for Perfect Kombucha: Hannah Crum, Founder, Kombucha Kamp
The World of Tea: Shabnam Weber, Tea Sommelier and President, Tea and Herbal Association of Canada
January 26: The Magic of Kombucha
The Magic of Fermentation With an Emphasis on Kombucha, Sandor Katz, Fermentation Revivalist
SCOBY Fashion and Material: Theo Chauvirey, Designer and Researcher, Concordia Univerisity
Kombucha and Skin Care: Manuela Marcheggiani, CEO & Co-Founder, ISOMERS LABORATORIES
January 27: The Diversity of Kombucha 
Kombucha Mixology
How to Start a Kombucha Business: Hannah Crum, Founder, Kombucha Kamp, President & Co-Founder, Kombucha Brewers International
Ask Your Fermentation & Kombucha Questions, Live Q&A With experts Sandor Katz and Hannah Crum, the Kombucha Mamma
---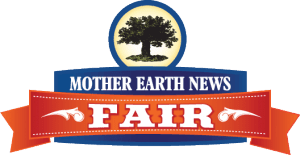 Date: 02/16/2019 – 02/17/2019
Location: Bell County Expo Center, 301 W Loop 121, Belton, Texas 76513
Website Url: https://www.motherearthnewsfair.com/texas/
Saturday 11:30-12:30 p.m. Kombucha and the Human Microbiome on the Real Food Stage
Saturday 2:00-3:00 p.m. Hands-on: How to Brew Kombucha Hands-On Demonstrations – Make & Take your own 1 gallon brew – includes SCOBY, glass jar and we will brew the sweet tea in the workshop!
Sunday 10:00-11:00 a.m. Kids' Kombucha Tasting and SCOBY Bacteria "Petting Zoo" Kids Treehouse Stage with Kombucha, Jun, Milk Kefir & Water Kefir
Book signing:Saturday 12:30-1:00 p.m
---

Previous Speaking/Teaching Engagements
World Tea Expo (2015, 2018)
KombuchaKon (2014-present – Long Beach, CA)
The Wahls Protocol Seminar (August 2016 – Cedar Rapids, IA)
NYC Vegetarian Food Festival (May 2016 – New York, NY) – Presentation
Natural Products Expo West (March 2016 – Anaheim, CA)
Mother Earth News FAIR (Feb 2016 & 2017 – Belton, TX | Apr 2016 – Asheville, NC | Jul 2016 – West Bend, WI | Sep 2016 – Seven Springs, PA | Oct 2016 – Topeka, KS)
Austin Fermentation Festival (Oct 2015-2016 – Austin, TX)
Whole Foods (Sep 2015 – West Los Angeles, CA) – Demo Workshop
Los Angeles Fermentation Festival (Jul 2015 – Venice Beach) – Culture Petting Zoo
PaleoFX (2015-2017 – Austin, TX) – Kombucha Demo
San Diego Fermentation Festival (Jan 2015-2017 – San Diego, CA) – featured speaker, Cultured Petting Zoo
BlogHer Food – (May 2014 – Miami, FL) – Kombucha Demo
Artisanal LA – (Oct 2013 – Los Angeles, CA) – Kombucha Demo
Sol Food Festival (Sept 2013 – Santa Barbara, CA) – Culture Petting Zoo & Water Kefir Demo
BaconPalooza (Sept 2013 – Staunton, VA) – Kombucha Cook-off
Healthy Beverage Expo (June 2013 – Las Vegas, NV) – featured speaker

Master Food Preserver's Program (June 2013 – Los Angeles, CA) – featured speaker
Craftcation (March 2013-2014 – Ventura, CA) – featured speaker
Weston A Price Conference (Nov 2012-2013, 2015-2016 – Santa Clara, CA/Atlanta, GA/Anaheim, CA/Montgomery, AL) – featured speaker
Heirloom Expo (Sept 2012-2013 – Santa Rosa, CA) – featured speaker
Farm to Fermentation (Sept 2012-2014 & 2016 – Santa Rosa, CA) – Keynote speaker
Santa Barbara Fermentation Festival (July 2012-2014 – Shepherd Farms, CA; Sept 2016 – Goleta, CA) – Culture Petting Zoo, featured speaker
Road Less Traveled (June 2012 – Santa Ana, CA) – Kombucha workshop
Patchwork Indie (June 2012/Oct 2013) Culver City/Costa Mesa – Kombucha Demo, Fermented Sodas Workshop
Real Food Symposium (May 2012) Pasadena – featured speaker
Earth Night (April 2012) Santa Monica
Green Festival (Nov 2011-2013, Sep 2016) Los Angeles, (May 2016) Washington DC – featured speaker
Eat Real Festival (June 2011) Culver City – featured speaker
Freestone Fermentation Festival (May 2011) Freestone – featured speaker
Culture Club 101 – Continuous Brew Class
Project Butterfly – Kombucha workshop
Erewhon – Kombucha 101
Co-Opportunity Speaker Series – Kombucha 101
BOOK TOUR DATES & LOCATIONS
Meyers Falls Market (January 2017 – Kettle Falls, WA)
Fermentation Farm (October 2016 – Costa Mesa, CA)
Natural Grocers (October 2016 – Austin, TX)
Metier Austin (October 2016 – Austin, TX)
Woods Hill Table (September 2016 – Concord, MA)
Beaverdale Books (August 2016 – Des Moines, IA)
The Book Vault (August 2016 – Oskaloosa, IA)
Prairie Lights Book Store (August 2016 – Iowa City, IA)
Iowa City Brewlab (August 2016 – Iowa City, IA)
New Bo Mercantile & Vintage Shop/Next Page Books (August 2016 – Cedar Rapids, IA)
Lonnski's Deli (August 2016 – Grinnell, IA)
GYST Fermentation Bar (July 2016 – Minneapolis, MN)
Magers and Quinn Booksellers (July 2016 – Minneapolis, MN)
Arcadia Books (July 2016 – Spring Green, WI)
Fresh & Green Market  (July 2016 – Oconomowoc, WI)
News Segment – WTMJ-TV Morning Blend (July 2016 – Milwaukee, WI)
BookPeople (May 2016 – Austin, TX) – Book Signing
Eco Garden Expo (April 2016 – San Juan Capistrano, CA)
Tattered Cover Bookstore (April 2016 – Denver, CO)
Happy Leaf Kombucha (April 2016 – Denver, CO)
Boulder Bookstore (April 2016 – Boulder, CO)
Denver Public Library (April 2016 – Denver, CO)
Colorado State University Fermentation Club (April 2016 – Ft. Collins, CO)
Old Firehouse Books (April 2016 – Fort Collins, CO)
True Nature (April 2016 – Carbondale, CO)
Rosetta's Kitchen and Buchi Bar (April 2016 – Asheville, NC)
Malaprop's Bookstore (April 2016 – Asheville, NC)
Craftcation (April 2016 – Ventura, CA)
Chaucer's Books (April 2016 – Santa Barbara, CA)
SHED (March 2016 – Healdsburg, CA)
Omnivore Books (April 2016 – San Francisco, CA)
Sacramento Public Library (April 2016 – Sacramento, CA)
Book Passage (April 2016 – San Francisco, CA)
Book Cellar (March 2016 – Chicago, IL)
Good Food Festival & Conference – Kombucha Workshop – (March 24-26 – UIC Forum, Chicago)
Willy Street Co-op (March 2016 – Middleton and Madison, WI)
Fresh & Green Market (March 2016 – Oconomowoc, WI)
Powell's Books (March 2016 – Portland, OR)
CommuniTea Kombucha (March 2016 – Seattle, WA)
Village Books (March 2016 – Bellingham, WA)
Book Larder (March 2016 – Seattle, WA)
Podcasts, Interviews & Articles – click here