Kombucha Mamma Speaking Engagements, Live Events, Podcasts & Workshops
Catch the Kombucha Mamma live in person at these events. Want to include a Kombucha workshop or lecture at your event? Contact the Kombucha Mamma today!

Available for workshops, demos, lectures, podcasts and more. The Kombucha Mamma teaches workshops on Kombucha history, health benefits, how tos as well as the health benefits of fermented foods.
UPCOMING SPEAKING ENGAGEMENTS & LIVE EVENTS
 Kombucha Demo @ Whole Foods – West LA – Tue Sept 8 7-8pm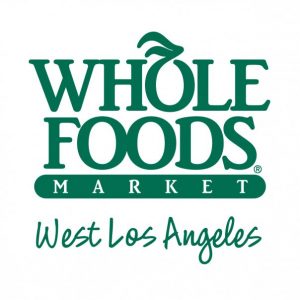 Join me for an in-person demo and Q&A at the Whole Foods in West Los Angeles. The $10 donation is a fundraiser for the Whole Kids Foundation. Kits and supplies will be available – pre-order your kit by dropping an email to customerservice@kombuchakamp.com. RSVP here!
11666 National Blvd, Los Angeles, CA 90064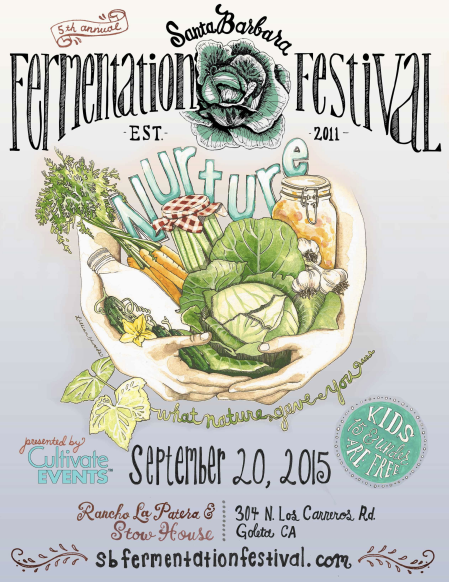 Kombucha Kamp continues its annual support of the 5th Annual Santa Barbara Fermentation Festival, and we couldn't be more pickled with excitement. Mark your calendars, and experience the wild world of fermentation on Sept 20th at one of the most dynamic events of the year. KKamp will bring the Culture Petting Zoo – fun for all ages to get up close and personal with your favorite or new to you ferments. Plus Hannah is sharing the stage with Anu of Health-Ade Kombucha to answer all of your Kombucha queries and info on the history and health benefits.
PLUS – Hands-on Demos, DIY Pickle Station, Farm-to-Bar Area, endless tastings and much more await– don't miss out on this deliciously educational interactive experience! Click here & save $5 on tickets purchased prior to 8/31 with code SAVE5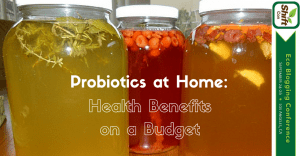 "ShiftCon is the only social media conference focusing on wellness, health, and the environment. This conference blends workshops, networking, parties, and intense collaboration of changemakers all over the United States and Canada in one place."
KKamp will have a booth to grab your cultures and supplies. Plus we are creating the Kombucha Kocktail menu for the receptions from our forthcoming book (Storey Publishing, Feb 2016). Hannah is teaching a fermentation workshop: "Probiotics at Home: Health Benefits on a Budget"
Only a few tickets left! Receive $50 off registration with coupon code KOMBUCHA50 – register here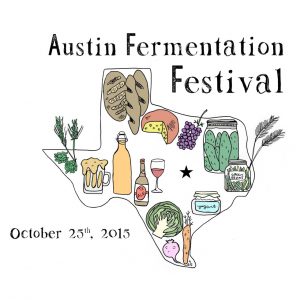 Join the Kombucha Mamma for a refreshing conversation about fermented drinks! Kombucha, water kefir, jun and milk kefir will be explored in this fun talk.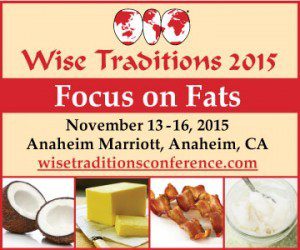 Hannah & Alex are presenting "The Science of Kombucha" – a quick look at the 150 years of research that has been conducted on Kombucha. This fun presentation will demystify the benefits of Kombucha by identifying the underlying mechanisms that make this health beverage so popular and effective.
Kombucha Kamp will also be featuring their Culture Petting Zoo at this event.
Previous Speaking/Teaching Engagements
Los Angeles Fermentation Festival (Jul 2015, Venice Beach) – Culture Petting Zoo
PaleoFX (April 2015, Austin) – Kombucha Demo
San Diego Fermentation Festival (Jan 2015, San Diego) – featured speaker, Cultured Petting Zoo
BlogHer Food – (May 2014, Miami) – Kombucha Demo
Artisanal LA – (Oct 2013, Los Angeles) – Kombucha Demo
Sol Food Festival (Sept 2013, Santa Barbara) – Culture Petting Zoo & Water Kefir Demo
BaconPalooza (Sept 2013, Staunton VA) – Kombucha Cook-off
Healthy Beverage Expo – (June 2013, Las Vegas) – featured speaker

Master Food Preserver's Program – (June 2013, Los Angeles) – featured speaker
Craftcation – (March 2013-14, Ventura) – featured speaker
Weston A Price Conference – (Nov 2012-2013& 2015, Santa Clara/Atlanta/Anaheim) – featured speaker
Heirloom Expo – (Sept 2012-2013, Santa Rosa) – featured speaker
Farm to Fermentation – (Sept 2012-2014, Santa Rosa) – Keynote speaker
Santa Barbara Fermentation Festival – (July 2012-2014, Shepherd Farms) – Culture Petting Zoo, featured speaker
Road Less Traveled – (June 2012), Santa Ana – Kombucha workshop
Patchwork Indie (June 2012/Oct 2013) Culver City/Costa Mesa – Kombucha Demo, Fermented Sodas Workshop
Real Food Symposium (May 2012) Pasadena – featured speaker
Earth Night (April 2012) Santa Monica
Green Festival (Nov, 2011-13) Los Angeles – featured speaker
Eat Real Festival – (June, 2011) Culver City – featured speaker
Freestone Fermentation Festival (May, 2011) Freestone – featured speaker
Culture Club 101 – Continuous Brew Class
Project Butterfly – Kombucha workshop
Erewhon – Kombucha 101
Co-Opportunity Speaker Series – Kombucha 101
Podcasts, Interviews & Articles – click here
Kombucha Kamp – Complete Workshop
Kombucha Master Brewer Hannah Crum has mentored thousands on the simple but sometimes intimidating path to homebrewed Kombucha.
Attend an event listed here to begin your Kombucha Journey.
The Complete Workshop is held on a semi-annual basis in Los Angeles, CA.  Dates are subject to change.  Please email greendeal [at] kombuchakamp [dot] com to reserve a spot.
Kombucha Kamp Workshop Details
Learn how to make a lifetime supply of Kombucha!  Workshop is $30 and cultures & kits are sold separately.
Learn:
History of Kombucha
Health Benefits
How to Make KT
Kombucha Lifestyle
Enjoy:
Hannah's Homebrew – my very own homemade booch
Meeting new and interesting people who also love Kombucha
Sitting in my lovely garden with a refreshing glass of KT
What you get:
Informative & fun presentation
Sample Hannah's Homebrew
Link to Video Library
Variety of starter kits available to fit any need
**Get your Brew Now Kit w/Jar** Just $45 more! ($60 Retail)
Why scramble for the supplies? Let The Kombucha Mamma take care of it for you.
Includes all the supplies you need to start brewing a gallon of Kombucha today!
8oz Organic, evaporated cane juice sugar crystals
1oz Hannah's Special Kombucha Tea Blend – Organic & Fair Trade
1 Reusable muslin tea bag
1-gallon glass brewing vessel ($8-15 at most stores)
Upcycled cloth cover & rubber band
Lab-Grade pH strips
1 Kombucha Mamma Flavoring Packet
Complete Handbook (pdf) – over 100 pages of information, tips & recipes!
NEXT KAMP – TBD
Starting Time: TBD
Duration: Usually 2.5-3 hours
Workshops are held at Hannah's home in Mar Vista.
Cash is welcome but reservations are required.
All purchases made via paypal are valid for 6 months from the date of purchase.
Kombucha Kamp reserves the right to cancel or change any classes. Participants will be notified and alternate dates will be provided.
What are People Saying about Kombucha Kamp? (More reviews on Yelp)
Thanks for the great kamp a few weeks ago, we are brewing some great kombucha currently and I'm already quite sure I'm gonna need to have a few batches brewing.
Neal V.F.
Kombucha Kamp was a blast! I have to admit that I wasn't even sure what kombucha was before I signed up (though I was intrigued), and now, I'm a full-fledged kombucha fan! Your passion for kombucha and your deep knowledge about the drink is incredible — I've never seen anything like it! Thank you so much for such a great class… I had no idea I would have such a wonderful time and learn so much!
R.A.
Kombucha Kamp was absolutely amazing! And it's true what you say, "If you can brew a cup of tea, you can make Kombucha!" You are lovely!
Simone DeBlasio, Los Angeles
I recently attended the Kombucha Kamp class, and I was very impressed! I had brewed my own Kombucha tea in the past, but didn't really know that much about it. I really enjoyed Hannah's enthusiasm, as well as being able to taste several of her delicious home brews. The class was informative, Hannah is very knowledgeable and very passionate about the process and its benefits. In addition to learning about the history of the brewing process and the benefits of adopting a "Kombucha Lifestyle", we were able to touch a "SCOBY", a well as watch the process of making the tea. Hannah made it look so easy, and it is! Just taking the class for the knowledge was great, but Hannah also offers a variety of reasonably priced packages. I purchased the "Kickstarter" package for continuous brewing. I have been enjoying my own brews ever since. In addition, the Kickstarter package comes with a very informative e-book about the process, which is interesting and a great reference tool. Hannah is available for questions, and replies in a very prompt manner. I can't recommend this product highly enough. I also purchased one of Hannah's home brews, "Love Potion Number 9". I wish I had purchased more!
Vicki P, Encino, CA