Kombucha Mamma Speaking Engagements, Live Events, Podcasts & Workshops
Check out the events page on Facebook


Want to include a Kombucha workshop, lecture or book signing at your event? Contact the Kombucha Mamma today!

UPCOMING SPEAKING ENGAGEMENTS & LIVE EVENTS
Available for workshops, demos, lectures, podcasts and more. Hannah Crum teaches workshops on Kombucha history, health benefits, how tos as well as the health benefits of fermented foods.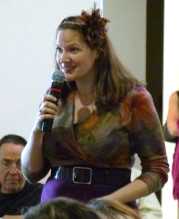 UP NEXT
Events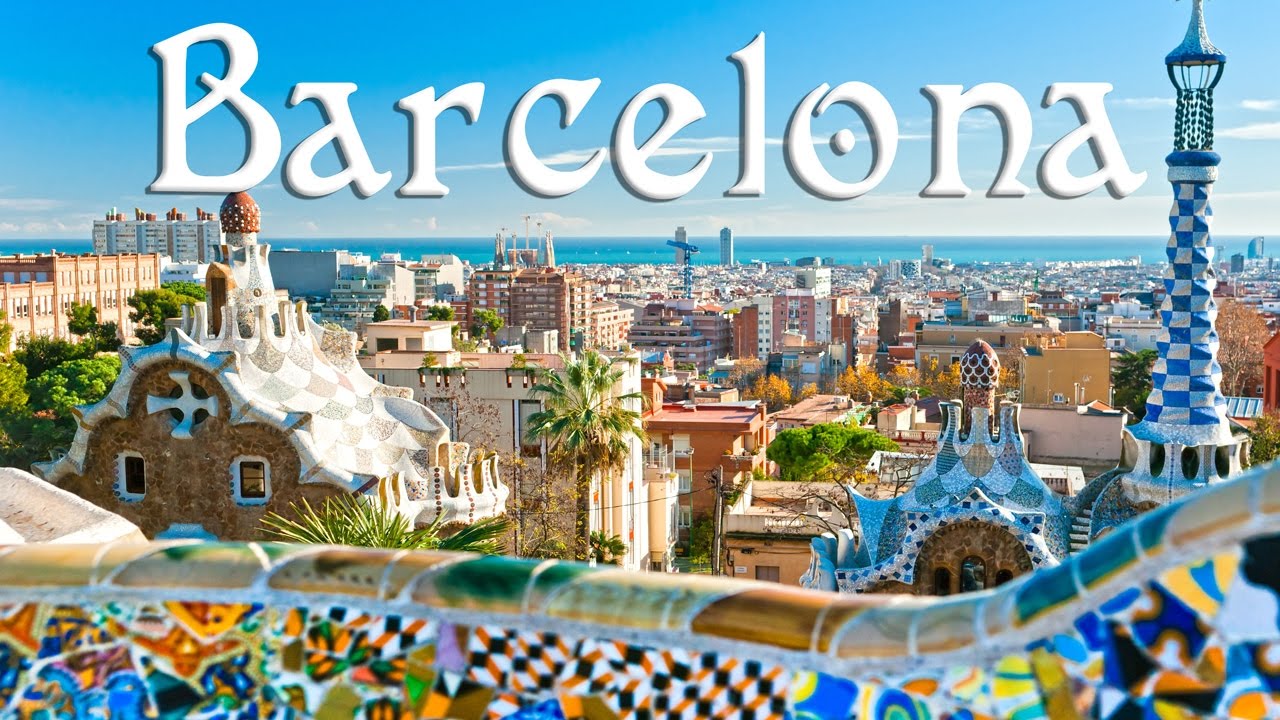 Date: 10/20/2018 – 10/21/2018
Location: Barcelona Spain
Website Url: https://www.eventbrite.com/e/kbi-europe-committee-2nd-annual-members-only-meeting-tickets-49411076861
If you are Kombucha brand based in the EU and would like to be active with your community, then join KBI and attend the 2nd annual members only meeting in Barcelona Spain
The EU Kombucha market is heating up and this committee tackles issues important to stabilizing the industry and ensuring our product is accurately represented on store shelves.
Hannah Crum is President and Co-Founder of Kombucha Brewers International and will lead the meeting.
See full invitation, agenda and purchase tickets on Eventbrite
---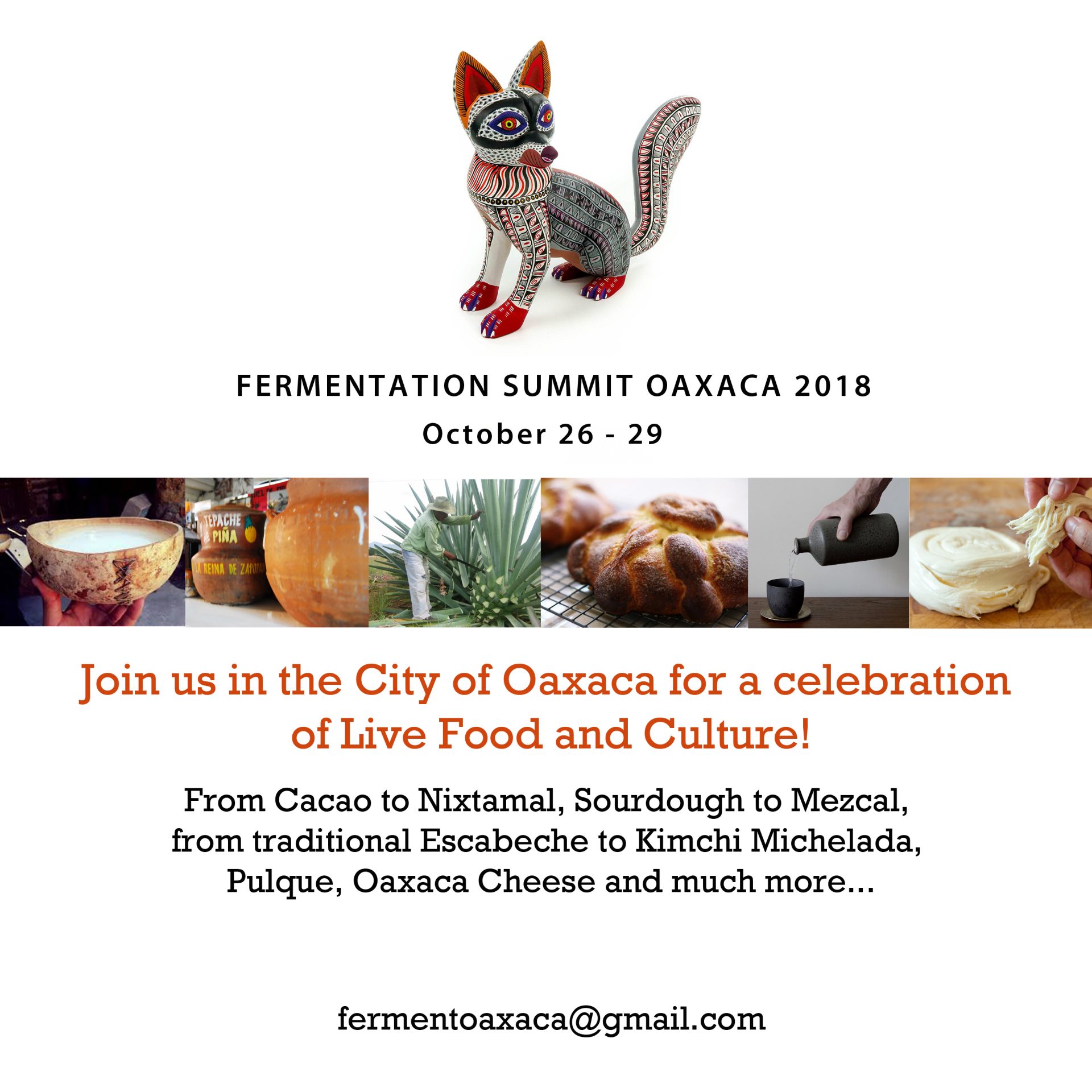 Date: 10/26/2018 – 10/29/2018
Location: Aldama No. 410, Oaxaca, Oax 68080, Mexico
Website Url: https://www.facebook.com/fermentoaxaca/
Join us in the City of Oaxaca for a celebration of live food and culture. From cacao to nixtamal, sourdough to mezcal, Kefir to Oaxaca cheese, from traditional sauerkraut to kimchi michelada… and much more.
FEATURED SPEAKERS:
Hannah Crum auhor of "The Big Book of Kombucha"
Sarah Owens author of "Sourdough" and "Toast and Jam"
David Asher author of "The Art of Natural Cheesemaking"
Alex Lewin author of "Real Food Fermentation" and "Kefir, Kombucha, and Beyond"
Raquel Guajardo author of "Kefir, Kombucha, and Beyond"
Galia Kleiman Weston A. Price Foundation Chapter Leader Mexico City
Abigail Mendoza autor of "Dishdaa´W", owner of Tlamanalli Restaurant in Teotitlán del Valle and representative of prehispanic cuisine.
Jaime Carral creator of "La Semilla Colectivo"
Esteban Yepes "El Taller de los Fermentos" Colombia
SCHEDULE:
Friday, October 26 – Welcome Cocktail
Saturday 27 – Abigail Mendoza conference on Atole, cacao and fermented tinctures in Teotitlan del Valle.
– Galia kleiman and Jaime Carral on Local vinegars, escabeche and chamoy.
– Alex lewin and Raquel Guajardo on Fermented drinks.
Sunday 28 – Sarah Owens on Sourdough bread.
– Visit to Mezcal process after lunch.
Monday 29 – David Asher on cheese making, quesillo demonstration.
– Hannah Crum on Kombucha
– El Taller de los Fermentos South American Ferments sampling.
Suggested arrival date: Friday, October 26 Suggested departure date: Tuesday, October 30
PLEASE EMAIL FOR HOTEL RECOMMENDATIONS
fermentoaxaca@gmail.com
*Breakfast, dinner, transportation and accommodation NOT included
---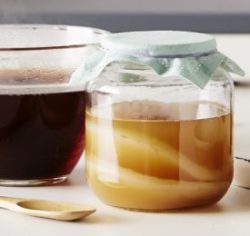 Date: 11/17/2018 – 11/17/2018
Location: Makers Mess 602 North Hoover Street Los Angeles, CA, 90004
Website Url: https://www.makersmess.com/adults/2018/11/17/kombucha-101-with-the-kombucha-mamma-48
If you can brew a cup of tea, you can brew Kombucha! As bacteriosapiens, we are bacteria powered which means the more bacteria rich fermented foods that we incorporate into our diet, the better we feel. Learn how easy it is to enjoy the benefits of brewing Kombucha at home for a fraction of the cost while nourishing your human microbiome in this lively presentation from the world's foremost Kombucha expert, the Kombucha Mamma. You will enjoy Hannah's Homebrew Kombucha to sip on during the workshop, SCOBY fruit leather to munch and a chance to try SCOBY skin cream. Homebrew supplies, books and more will be available for purchase after the workshop.
Please enroll by 11/15 to ensure your spot in the workshop!  $48 fee for this workshop
Please check out Maker's Mess cancellation policy here!
---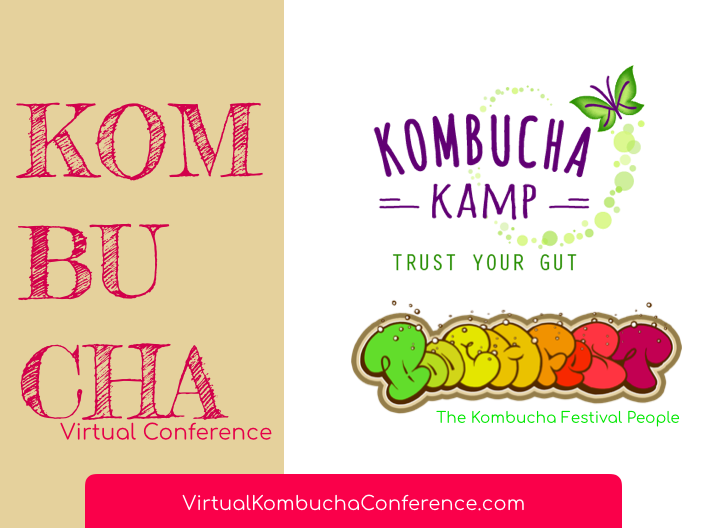 Date: 11/29/2018 – 12/02/2018
Website Url: www.virtualkombuchaconference.com
The World of Kombucha at Your Fingertips! (A Kombucha Kamp & BOOCHFEST Collaboration)
Join keynote speaker, Hannah Crum aka 'The Kombucha Mamma', for a 4 day immersion into this intriguing elixir, including 15+ hours of presentations. 
Win a California Kombucha Getaway for Two!
One lucky attendee will be swept away to the sunshine state for a bubbly weekend including flights, accommodations, kombucha tours, kombucha tastings, kombucha food pairings, and much more.
Whether brewing your first batch of kombucha or your hundredth, we take you through the making of kombucha, the magic of kombucha and the diversity of kombucha.
Day 1: Guided Kombucha Tastings (deciphering kombucha labels, get to know your favourite kombucha brewers)
Day 2: The Making of Kombucha (ideal conditions for brewing, a deep dive into tea, starting your own kombucha business)
Day 3: The Magic of Kombucha (magic of fermentation, scoby fashion and material, health benefits of kombucha)
Day 4: The Diversity of Kombucha (kombucha mixology, cooking with kombucha, scoby skin care)
---

Previous Speaking/Teaching Engagements
The Wahls Protocol Seminar (August 2016 – Cedar Rapids, IA)
NYC Vegetarian Food Festival (May 2016 – New York, NY) – Presentation
Natural Products Expo West (March 2016 – Anaheim, CA)
Mother Earth News FAIR (Feb 2016 & 2017 – Belton, TX | Apr 2016 – Asheville, NC | Jul 2016 – West Bend, WI | Sep 2016 – Seven Springs, PA | Oct 2016 – Topeka, KS)
Austin Fermentation Festival (Oct 2015-2016 – Austin, TX)
Whole Foods (Sep 2015 – West Los Angeles, CA) – Demo Workshop
Los Angeles Fermentation Festival (Jul 2015 – Venice Beach) – Culture Petting Zoo
PaleoFX (2015-2017 – Austin, TX) – Kombucha Demo
San Diego Fermentation Festival (Jan 2015-2017 – San Diego, CA) – featured speaker, Cultured Petting Zoo
BlogHer Food – (May 2014 – Miami, FL) – Kombucha Demo
Artisanal LA – (Oct 2013 – Los Angeles, CA) – Kombucha Demo
Sol Food Festival (Sept 2013 – Santa Barbara, CA) – Culture Petting Zoo & Water Kefir Demo
BaconPalooza (Sept 2013 – Staunton, VA) – Kombucha Cook-off
Healthy Beverage Expo (June 2013 – Las Vegas, NV) – featured speaker

Master Food Preserver's Program (June 2013 – Los Angeles, CA) – featured speaker
Craftcation (March 2013-2014 – Ventura, CA) – featured speaker
Weston A Price Conference (Nov 2012-2013, 2015-2016 – Santa Clara, CA/Atlanta, GA/Anaheim, CA/Montgomery, AL) – featured speaker
Heirloom Expo (Sept 2012-2013 – Santa Rosa, CA) – featured speaker
Farm to Fermentation (Sept 2012-2014 & 2016 – Santa Rosa, CA) – Keynote speaker
Santa Barbara Fermentation Festival (July 2012-2014 – Shepherd Farms, CA; Sept 2016 – Goleta, CA) – Culture Petting Zoo, featured speaker
Road Less Traveled (June 2012 – Santa Ana, CA) – Kombucha workshop
Patchwork Indie (June 2012/Oct 2013) Culver City/Costa Mesa – Kombucha Demo, Fermented Sodas Workshop
Real Food Symposium (May 2012) Pasadena – featured speaker
Earth Night (April 2012) Santa Monica
Green Festival (Nov 2011-2013, Sep 2016) Los Angeles, (May 2016) Washington DC – featured speaker
Eat Real Festival (June 2011) Culver City – featured speaker
Freestone Fermentation Festival (May 2011) Freestone – featured speaker
Culture Club 101 – Continuous Brew Class
Project Butterfly – Kombucha workshop
Erewhon – Kombucha 101
Co-Opportunity Speaker Series – Kombucha 101
BOOK TOUR DATES & LOCATIONS
Meyers Falls Market (January 2017 – Kettle Falls, WA)
Fermentation Farm (October 2016 – Costa Mesa, CA)
Natural Grocers (October 2016 – Austin, TX)
Metier Austin (October 2016 – Austin, TX)
Woods Hill Table (September 2016 – Concord, MA)
Beaverdale Books (August 2016 – Des Moines, IA)
The Book Vault (August 2016 – Oskaloosa, IA)
Prairie Lights Book Store (August 2016 – Iowa City, IA)
Iowa City Brewlab (August 2016 – Iowa City, IA)
New Bo Mercantile & Vintage Shop/Next Page Books (August 2016 – Cedar Rapids, IA)
Lonnski's Deli (August 2016 – Grinnell, IA)
GYST Fermentation Bar (July 2016 – Minneapolis, MN)
Magers and Quinn Booksellers (July 2016 – Minneapolis, MN)
Arcadia Books (July 2016 – Spring Green, WI)
Fresh & Green Market  (July 2016 – Oconomowoc, WI)
News Segment – WTMJ-TV Morning Blend (July 2016 – Milwaukee, WI)
BookPeople (May 2016 – Austin, TX) – Book Signing
Eco Garden Expo (April 2016 – San Juan Capistrano, CA)
Tattered Cover Bookstore (April 2016 – Denver, CO)
Happy Leaf Kombucha (April 2016 – Denver, CO)
Boulder Bookstore (April 2016 – Boulder, CO)
Denver Public Library (April 2016 – Denver, CO)
Colorado State University Fermentation Club (April 2016 – Ft. Collins, CO)
Old Firehouse Books (April 2016 – Fort Collins, CO)
True Nature (April 2016 – Carbondale, CO)
Rosetta's Kitchen and Buchi Bar (April 2016 – Asheville, NC)
Malaprop's Bookstore (April 2016 – Asheville, NC)
Craftcation (April 2016 – Ventura, CA)
Chaucer's Books (April 2016 – Santa Barbara, CA)
SHED (March 2016 – Healdsburg, CA)
Omnivore Books (April 2016 – San Francisco, CA)
Sacramento Public Library (April 2016 – Sacramento, CA)
Book Passage (April 2016 – San Francisco, CA)
Book Cellar (March 2016 – Chicago, IL)
Good Food Festival & Conference – Kombucha Workshop – (March 24-26 – UIC Forum, Chicago)
Willy Street Co-op (March 2016 – Middleton and Madison, WI)
Fresh & Green Market (March 2016 – Oconomowoc, WI)
Powell's Books (March 2016 – Portland, OR)
CommuniTea Kombucha (March 2016 – Seattle, WA)
Village Books (March 2016 – Bellingham, WA)
Book Larder (March 2016 – Seattle, WA)
Podcasts, Interviews & Articles – click here