Kombucha Mamma Speaking Engagements, Live Events, Podcasts & Workshops
Check out the events page on Facebook


Want to include a Kombucha workshop, lecture or book signing at your event? Contact the Kombucha Mamma today!

UPCOMING SPEAKING ENGAGEMENTS & LIVE EVENTS
Available for workshops, demos, lectures, podcasts and more. Hannah Crum teaches workshops on Kombucha history, health benefits, how tos as well as the health benefits of fermented foods.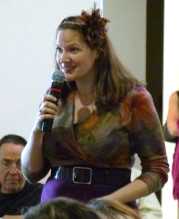 UP NEXT
Brooklyn Brainery – TALK – May 6 (Brooklyn, NY)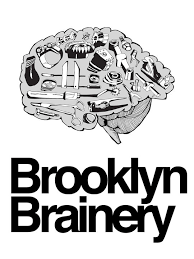 Kombucha 101: Health Benefits, History and Science
Friday, May 6th @ 6:30pm
190 Underhill Ave, Brooklyn, NY 11238
---
NYC Vegetarian Food Festival – Presentation – May 7 (New York, New York)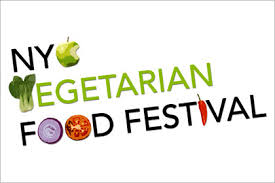 More details to come!
Metropolitan Pavilion
125 W 18th Street, New York, NY 10011
---

More details to come!
DC Convention Center
801 Mt Vernon Pl NW, Washington, DC 20001
---
BookPeople – BOOK SIGNING – May 26 (Austin, TX)

Kombucha Mamma will talk about the book over bubbly samples
Thursday, May 26th @ 7pm
603 N Lamar Blvd, Austin, TX 78703
---

Presentation: Kombucha Tea – Easy as 1-2-3
Saturday, May 28th @ 2-2:25pm
Palmer Event Center: 900 Barton Springs Rd, Austin, TX 78704
---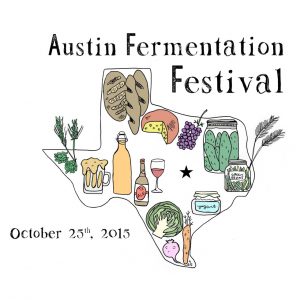 Join the Kombucha Mamma for a refreshing conversation about fermented drinks! Kombucha, water kefir, jun and milk kefir will be explored in this fun talk.
---
Previous Speaking/Teaching Engagements
Eco Garden Expo (April 2016, San Juan Capistrano, CA)
Tattered Cover Bookstore (April 2016, Denver, CO)
Happy Leaf Kombucha (April 2016, Denver, CO)
Boulder Bookstore (April 2016, Boulder, CO)
Denver Public Library (April 2016, Denver, CO)
Colorado State University Fermentation Club (April 2016, Ft. Collins, CO)
Old Firehouse Books (April 2016, Fort Collins, CO)
True Nature (April 2016, Carbondale, CO)
Rosetta's Kitchen and Buchi Bar (April 2016, Asheville, NC)
Malaprop's Bookstore (April 2016, Asheville, NC)
Craftcation (April 2016, Ventura, CA)
Chaucer's Books (April 2016, Santa Barbara, CA)
SHED (March 2016, Healdsburg, CA)
Omnivore Books (April 2016, San Francisco, CA)
Sacramento Public Library (April 2016, Sacramento, CA)
Book Passage (April 2016, San Francisco, CA)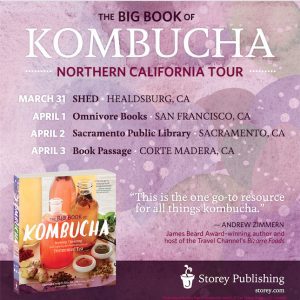 ---
Book Cellar (March 2016, Chicago, IL)
Good Food Festival & Conference – Kombucha Workshop – March 24-26 (UIC Forum, Chicago
Willy Street Co-op (March 2016, Middleton and Madison, WI)
Fresh & Green Market (March 2016, Oconomowoc, WI)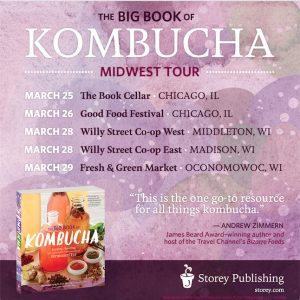 ---
Powell's Books (March 2016, Portland, OR)
CommuniTea Kombucha (March 2016, Seattle, WA)
Village Books (March 2016, Bellingham, WA)
Book Larder (March 2016, Seattle, WA)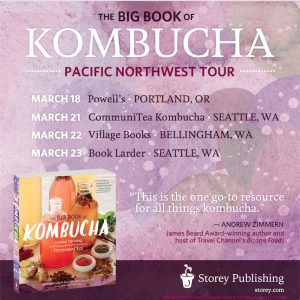 ---
Austin Fermentation Festival (Oct, 2015)
Whole Foods – West LA (Sept, 2015) – Demo Workshop
Los Angeles Fermentation Festival (Jul 2015, Venice Beach) – Culture Petting Zoo
PaleoFX (April 2015, Austin) – Kombucha Demo
San Diego Fermentation Festival (Jan 2015 & 2016, San Diego) – featured speaker, Cultured Petting Zoo
BlogHer Food – (May 2014, Miami) – Kombucha Demo
Artisanal LA – (Oct 2013, Los Angeles) – Kombucha Demo
Sol Food Festival (Sept 2013, Santa Barbara) – Culture Petting Zoo & Water Kefir Demo
BaconPalooza (Sept 2013, Staunton VA) – Kombucha Cook-off
Healthy Beverage Expo – (June 2013, Las Vegas) – featured speaker

Master Food Preserver's Program – (June 2013, Los Angeles) – featured speaker
Craftcation – (March 2013-14, Ventura) – featured speaker
Weston A Price Conference – (Nov 2012-2013& 2015, Santa Clara/Atlanta/Anaheim) – featured speaker
Heirloom Expo – (Sept 2012-2013, Santa Rosa) – featured speaker
Farm to Fermentation – (Sept 2012-2014, Santa Rosa) – Keynote speaker
Santa Barbara Fermentation Festival – (July 2012-2014, Shepherd Farms) – Culture Petting Zoo, featured speaker
Road Less Traveled – (June 2012), Santa Ana – Kombucha workshop
Patchwork Indie (June 2012/Oct 2013) Culver City/Costa Mesa – Kombucha Demo, Fermented Sodas Workshop
Real Food Symposium (May 2012) Pasadena – featured speaker
Earth Night (April 2012) Santa Monica
Green Festival (Nov, 2011-13) Los Angeles – featured speaker
Eat Real Festival – (June, 2011) Culver City – featured speaker
Freestone Fermentation Festival (May, 2011) Freestone – featured speaker
Culture Club 101 – Continuous Brew Class
Project Butterfly – Kombucha workshop
Erewhon – Kombucha 101
Co-Opportunity Speaker Series – Kombucha 101
Podcasts, Interviews & Articles – click here