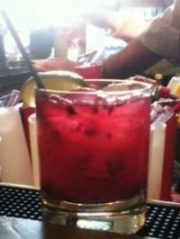 Kombucha's greatest strength is its versatility: healthy beverage, marinade, salad dressing and even hair tonic to name a few uses. How about "Drink Mixer" too?! Yes, the tangy flavor of Kombucha pairs perfectly with liquor, plus the organic acids support a healthy liver. Just one delicious example: The Blueberry Kombucha Margarita!
But don't feel limited. Not sure where to start? Choose your favorite liquor or mixed drink; swap out the sour element for Kombucha; add fresh fruit as a garnish or a splash of simple syrup.
My favorite liquor is gin (this is my brand of choice), my favorite booch is Elderflower lemon – combined with a touch of grapefruit juice (AMZ) and simple syrup (AMZ) (or triple sec if no simple syrup is available) and voila: classy Kombucha Kocktails!
Makes Great Mocktails Too!
Even if you don't drink, Kombucha makes excellent Mocktails as well as a delicious drink for the designated driver. It's also a wonderful pint to mix in with other pints of beer to help sober up or to slow down the impact of the alcohol. Adding Kombucha to your drinking plans will help you enjoy alcohol more responsibly.
KMAMMA SEZ…
I love Kombucha Kocktails! It's an excellent way to marry the unique flavor profile of Kombucha with your favorite bitters, alcohol and aromatics. Especially because when I add Kombucha to the mix, I get a little antidote with my poison. The next day, I don't feel the same negative impact as when consuming alcohol alone. Plus I can enjoy more than one cocktail in an evening if it has Kombucha. Without the booch, I feel woozy and gross. Check out these other Kocktail and Mocktail recipes!
More Kombucha Kocktails, Mocktails & Drinks:
"Twisted Bliss"
"Dark & Devoted"
Cold Shrub Recipes with Kocktails & Mocktails
Sparkling Kombucha Party Punch
Hard Kombucha Round-Up
The margarita is considered the iconic drink of Mexico. While it's origins may belong to more than one story, the enduring fact is that it marries sweet, sour, bitter and salty into one curvy cocktail glass. It has also evolved into a plethora of tasty, fruity iterations and really hits the spot on a hot summer day when frozen.
Whether you enjoy yours straight up, on the rocks or frozen, adding Kombucha will increase the flavor and reduce the hangover time.
Follow this recipe to take Kombucha south of the border anytime:
Kombucha Margarita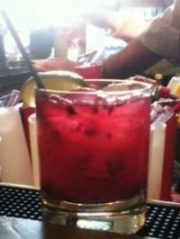 Ingredients:
5 Blueberries (AMZ

)

1½ oz Tequila (DRIZZLY

)

1 oz Triple sec (AMZ)

1 oz Kombucha 
Directions:
Fill a Low Ball glass with ice. Dump the ice into a shaker (AMZ).

Combine all ingredients in shaker with ice.

Cover & shake vigorously.

Pour back into Low Ball.

Garnish with lime or fresh blueberries.
Have a favorite Kombucha Kocktail recipe to share?
Leave a comment! 🙂