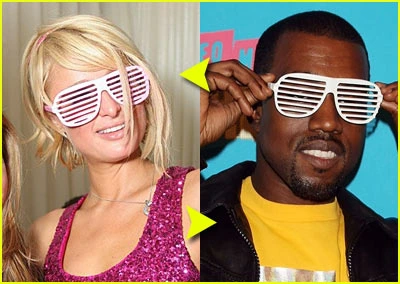 "Like, the past is totally new again. I remember in the 80's, I was an infant and…"
"Hold on, Paris. Imma, let you finish, but first, I just had to come up here and say: This is one of the best Kombucha News installments of all time!"
One particular quote, from Martin Blaser of New York University's Langone Medical Center in the journal Nature, demonstrates that "mainstream medicine" is finally getting with the gut health/beneficial bacteria concept, specifically the incredibly devastating effects of anti-biotic use on the human immune and digestive systems:
Early evidence from my lab and others hints that, sometimes, our friendly flora never fully recover. These long-term changes to the beneficial bacteria within people's bodies may even increase our susceptibility to infections and disease.

Overuse of antibiotics could be fuelling the dramatic increase in conditions such as obesity, type 1 diabetes, inflammatory bowel disease, allergies and asthma, which have more than doubled in many populations.
In related news, it appears Enterotype is on its way to the dictionary. This is a good start.
I have seen Kombucha from the future, and it is….chunky? True, but also tartly delicious. GT's has released the first ever Kombucha with Chia seeds in Cherry, Grape and Rasberry flavors. That's right,

Ch-ch-ch-chia!



The pop culture of my youth collides with the beverage of my present, resulting in the Kombucha from the future. Too perfect!I love the texture- it reminds me of drinking lots of little boba's plus they fill you up and give you energy too. My hubby likes them so much, he ordered Chia seeds and is working on his own version. Stay tuned – recipe coming soon.

btw – GT also released two other new flavors, Maqui Berry Mint (nice strong minty flavor) and Third Eye Chai (haven't found one yet). Have you tried the chia flavors or these? Leave a comment below!
In yet another instance of Kombucha's amazing versatility, Celestial Seasonings will be debuting a 2oz version of an energy shot made with Kombucha (via @BevNetCraven). I have tried one other energy shot product with Kombucha and was not impressed. Let's hope Celestial, a brand I tasted and enjoyed at Expo West this year, keeps the Kombucha flavor more forward in their offering. Looking forward to trying it.
Speaking of awesome bottled Kombuchas, Hannah's Homebrew got a shout out from @living_organic! The secret ingredient is pure love! (100% organic of course ;-))
In other Kombucha brand news: this article about upstart Lawrence, Kansas based KANbucha also mentions Kansas City's LocalBucha, both new to me. As a former Chicagoan, I say, "Way to represent, Midwest!" Every time I turn around, there are new brands popping up. It's exciting.
Finally, Kombucha Culture Corner Features: Artist Luke Quinn shares his vision of KombuchaWorld in a series of pieces. Look for the nod to the "Crum Bums" at the bottom – coincidence? I think not 😉