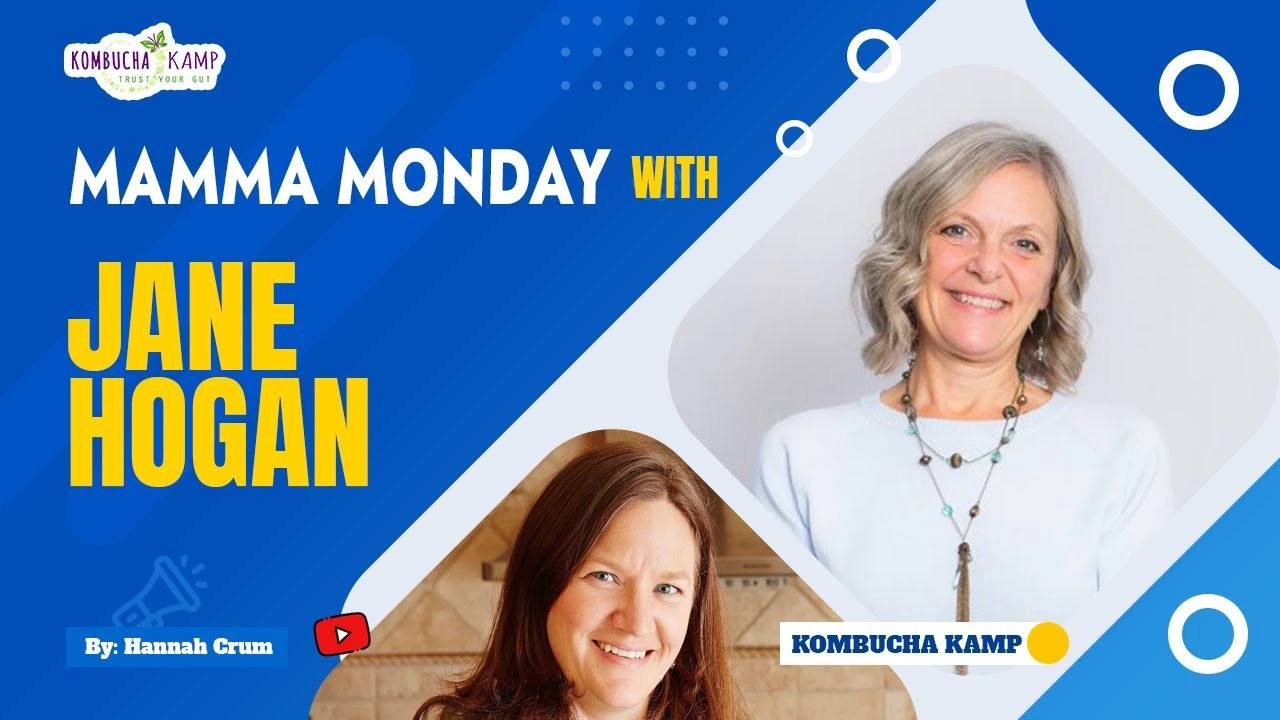 Stress management helps you take control of your life and be happier, healthier, and more productive by breaking the grip stress has on your life. Conscious breathing and breathwork can help process and release stress. In order to achieve a balanced life, one must find time for work, relationships, relaxation, and fun, as well as the resilience to meet challenges head-on.
SUBSCRIBE to our YouTube Channel 
Hannah Crum, the Kombucha Mamma, is joined by stress management specialist, Jane Hogan of jane hogan health, to share tips on how to quickly ease stress with just a few breaths. There are a lot of nasty things that can happen due to too much stress in your life, such as headaches, high blood pressure, stomach aches, and memory loss. What can you do to manage stress? We've got a video with easy tips for releasing tension quickly and how to tell when you're stressed out, like breathwork. You'll find a variety of ways to relax, from everyday activities to strategies to cool off when you're feeling hot, right here!
Jane spent 30 years designing foundations for buildings until the pain and inflammation of rheumatoid arthritis led her to hang up her hard hat and follow her heart. Now she blends backgrounds in science and spirituality to teach people how to tap into the power of their mind, body, and soul, helping them release pain naturally so they can become the most wonderful fine version of themselves.
What questions do you have for Hannah and Jane?? Put them in the comments and she'll answer ASAP.
Kombucha Kamp is the #1 Kombucha site in the world! Come by for Free Kombucha Recipes, How To Make Kombucha Videos and 100% Organic Kombucha Cultures with Free Support. Visit Kombucha Kamp
#trustYOURgut #onegutatatime #health #guthealth #fermentation #healthy life style #IGlive #fermentation #fempreneur #womeninbusiness #thewellnessengineer