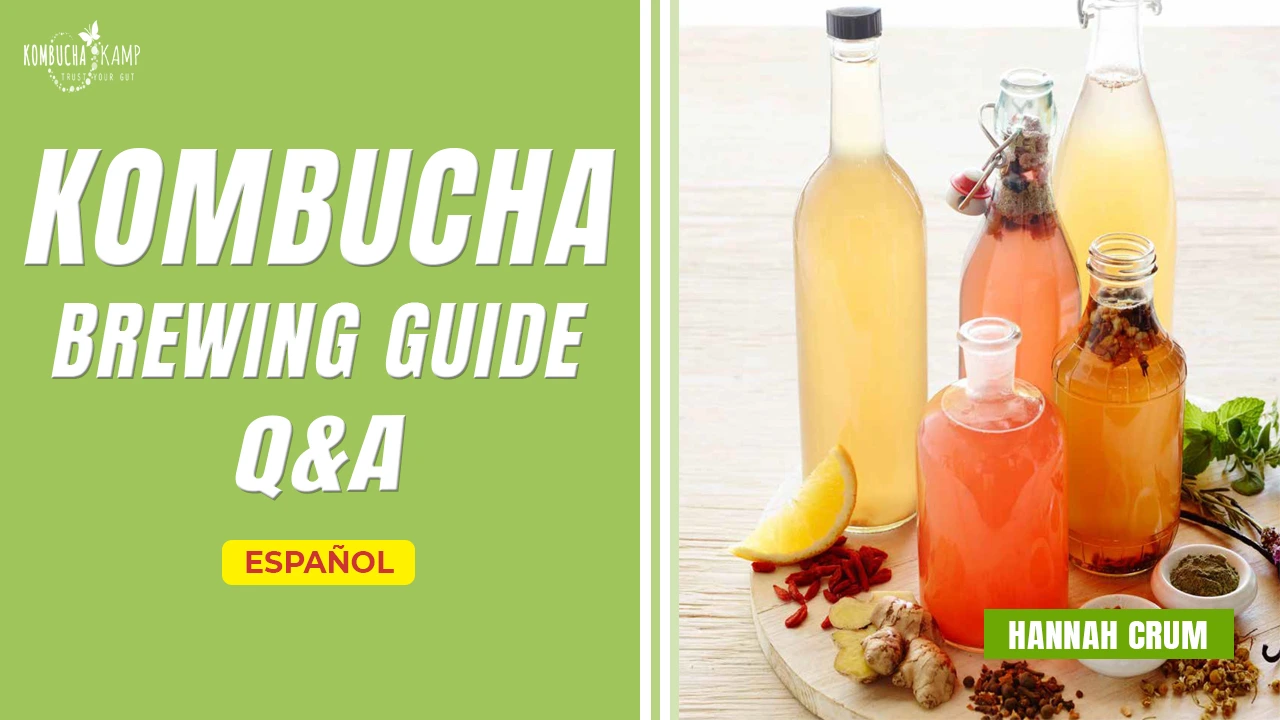 ¿Estás buscando un mentor para hacer kombucha como principiante? Hoy, Hannah Ruhamah, Kombucha Mamma, va a responder preguntas sobre cómo hacer kombucha para principiantes en español. En esta sesión, puede aprender cómo preparar su propia kombucha en casa o por dónde empezar al abrir una cervecería de kombucha. Además, responde a preguntas sobre cómo hacer que su Kombucha tenga un excelente sabor con una carbonatación excelente.
Los beneficios de la kombucha son muchos: ayuda en la eliminación de toxinas, apoya la digestión, mejora la salud intestinal, ayuda a la salud de las articulaciones y fortalece la inmunidad.
Únase a Hannah mientras responde preguntas como:
¿Puedo preparar Kombucha con jugo?
¿Cómo hago que mi Kombucha sepa mejor?
¿Cuánto tiempo durará mi SCOBY?
¿Cómo mido la acidez de mi Kombucha?
¡Y más!
Kombucha is the ancient fermented sweet tea famous around the world for its many benefits. Sweet tea is fermented for a few days or sat outside for a few days with a SCOBY (Symbiotic Culture of Bacteria and Yeast), commonly known as the Kombucha mother.
Hannah Ruhamah, The Kombucha Mamma founder of Kombucha Kamp discusses how to brew Kombucha in this video. She is not only KKamp Founder but also Author, Master Brewer, Community Educator, Kombucha Industry Leader & Consultant and Kombucha Ambassador to the world. 
I come on live every week to Instagram and answer all of your questions on how to brew Kombucha and its benefits. So if you have any questions without delay, write them in the comments now!
Hi! I'm Hannah Ruhamah, the Kombucha Mamma and this is our small family business. Kombucha Kamp is the #1 Kombucha shop in the world. We're family-owned and operated, with more than 100,000 HAPPY HOMEBREW CLIENTS in 75+ countries since 2004.
We offer Quality Information, Quality Supplies & Quality Support! 
Experience for yourself the Kombucha Kamp difference and you too will be raving about how easy it is to brew Kombucha, Milk Kefir, Water Kefir & Jun safely at home for just pennies a glass.
Always organic ~ Always brewed with LOVE!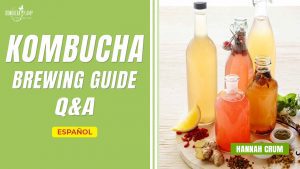 ¿Estás buscando un mentor para hacer kombucha como principiante? Hoy, Hannah Ruhamah, Kombucha Mamma, va a responder preguntas sobre cómo hacer kombucha para principiantes en español. En esta sesión, puede aprender cómo preparar su propia kombucha en casa o por dónde empezar al abrir una cervecería de kombucha. Además, responde a preguntas…
Read More »