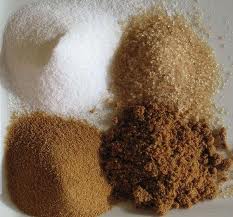 Sugar is a wondrous, misunderstood building block of life. As nature's perfect fuel source, it delivers efficient energy that the body can instantly utilize.
And yet, is there a necessary-for-life substance in our society with which we have a more tortured relationship than sugar?  How did we end up in such a BATTLE with something we desperately need to survive?
Sugar & Kombucha
While you may have heard that sugar is "as addictive as cocaine", scientists have debunked that myth. In fact, humans have evolved to crave sweet foods, and a dense source of nutrition could be a great advantage in times of famine. It's no wonder that children may get a sweet tooth just when they need the caloric boost most, for a growth spurt.
So it seems sugar has a role in our diet and body, in the right amounts and types. (The chemicals, dyes, and other unnatural ingredients often packaged alongside sugar are probably worse.) When it comes to Kombucha, the small amounts of residual sugar left behind helps make the healthy acids palatable. And that sugar is mostly broken down already, easier for the body to process.
That is why misgivings about Kombucha & Sugar are mostly misguided. Without the sugar, there is no fermentation, and without fermentation, there's no good stuff to feed your body.
KMAMMA SEZ…
A decade or two (or five!) of toxic chemical consumption will eventually take its toll. As a young 20 something, I enjoyed taking my alcohol with lots of sugar. Dessert was my favorite meal. Snacks took their toll. But then something funny happened when Kombucha came into my life. As my Kombucha consumption became more regular, I noticed that my sugar cravings were decreasing. At the same time, the "sour" taste of the Booch dissipated and became more natural to my palate. These days, my sugar cravings are entirely mental. Once I have dessert in front of me, I rarely eat more than a few bites. The spirit is willing, but the flesh is *strong*. In fact, I make the same "sour face" that newbies make when tasting overly sweet things – so disgusting how can anyone eat something this sweet! This is one of the greatest Kombucha benefits I have experienced.
So let's ask Wiki before we start. Hey Wiki, what's sugar?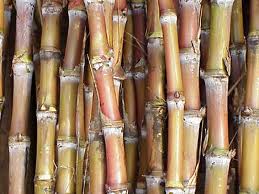 Sugar is a term for a class of edible crystalline carbohydrates, mainly sucrose, lactose, and fructose characterized by a sweet flavor. In food, sugar almost exclusively refers to sucrose, which primarily comes from sugar cane and sugar beet. Other sugars are used in industrial food preparation, but are usually known by more specific names—glucose, fructose or fruit sugar, high fructose corn syrup, etc.
BONUS FACT:
Sugar cane originated in India and the English word for sugar comes via Arabic سكر sukkar from Sanskrit शर्करा sharkara. Sugar has been cultivated by humans for 8,000 years and was considered medicinal in the 1st century AD by the Greeks and Romans.
Okay that sounds about right. Here is a simple Sugar FAQ to settle your nerves once and for all about Kombucha & Sugar:
1. Do I have to use sugar? I never consume sugar so it puts me off Kombucha.
Yes. But the good news is that the sugar in Kombucha is for the culture to consume, not for you. When done fermenting, there will be about 2-6 grams per 8 ounce glass of unflavored Kombucha. By contrast, an 8 ounce glass of orange juice has about 24g of sugar. Natural carrot juices have 13g per 8 ounces. If fermented longer, say for 3 weeks or longer, sugar levels in Kombucha may be even lower – Recommended for diabetics and others with low sugar tolerance.
2. Why does Kombucha need so much sugar?
Without sugar, Kombucha cannot ferment. Sucrose is most easy to digest by the yeasts; they consume the sugar and put out CO2 (carbon dioxide, i.e. the bubbles in your booch) & ethanol (alcohol). Which is nice.
BONUS FACT:
Then, as part of the symbiosis, the bacteria consume the ethanol and express the healthy amino acids, trace vitamins and minerals.
3. Do I have to add all of the sugar?
Yes, at least most of it. The standard Kombucha recipe is 1 cup of sugar per gallon. Too little and you are inhibiting the brew's normal healthy development; no SCOBY, no acetic acid. Too much and the yeasts will either a) "flush" and overrun the bacteria, or b) fall completely asleep and do nothing. It may be possible to use as little as ¾ cup or as much as 1.5 cups per gallon and have successful brews.
4. What type of sugar should I use to brew Kombucha?
This debate can be heated, but it's really simple. Most sugars are fine for Kombucha (with a few exceptions, see below), but there are preferred choices:
Plain White Sugar– the Kombucha culture consumes this easiest. Use only "cane sugar" to avoid GMO beet sugar. Concerns about trace toxins in white sugar processing should be considered.
Evaporated Cane Juice – My personal choice. Cleaner process but slightly more difficult for the Kombucha to consume.
Brown Sugar – Harder for the Kombucha to break down, it will also change the flavor significantly. Experimental batches only.
Maple Syrup – A "high-octane" option, use just 1/2 to 2/3 cup per gallon. Also make sure it is real 100% maple syrup, no pancake brands with corn syrup added.
Honey – A wonderful choice but DO NOT USE RAW. The bacteria will disturb the Kombucha SCOBY balance and could brew up a dangerous concoction. (Note: For RAW HONEY Brews, try JUN!)
Experimental Brews Only – These sugars can cause issues, try them with an extra culture from your SCOBY Hotel to see if they work for you: Molasses (THRIVE, AMZ), Coconut Water (THRIVE, AMZ), Coconut Sugar, Liquid Cane Juice, Invert Sugar (AMZ), Agave (THRIVE, AMZ) (must be blended with regular sugar)
For more details including ratios for how much to use per gallon, check out Types of Sugar to Use for Brewing Kombucha.
BONUS FACT:
Evaporated Cane Juice and brown sugar have higher levels of calcium, magnesium, potassium and iron. These healthful elements are then present in the Kombucha.
5. What types of sugar must be avoided when brewing Kombucha?
Raw Honey – The naturally occurring bacteria will battle the SCOBY for dominance. It sounds bad because it is.
Stevia – Stevia is a plant sugar and will not ferment.
Xylitol (and it's precursor Xylose) – What makes Xylitol great for chewing gum and teeth is that it's "non-fermentable," which makes it useless for the booch.
Lactose – Kombucha is not lacto-fermentable.
High Fructose Corn Syrup – Must I explain? Your body can't even break this stuff down.
Any Artificial Sweetener – I have heard some crazy ideas: Erithritol, Aspartame, Sucralose, Saccharin?! Someone asked if they can use Mountain Dew as starter. No. No you cannot.
(*Note: you can use anything to flavor Kombucha, including these sugars, after the batch is brewed and the SCOBY(s) and starter liquid have been removed. Just don't add them to the first ferment.)
BONUS FACT:
High Fructose Corn Syrup caused a higher incidence of obesity and metabolic diseases in rats than sugar (sucrose) in a study done by Princeton.
6. Is it okay to combine multiple types of sugar into one Kombucha brew?
Absolutely! Just as with tea blends, sugar blends can add flavor and depth to your brew. Have fun and experiment!
7. Organic? Fair Trade? Do these things matter?
Not to the Kombucha. Only to me. I make these (slightly more expensive) choices for my physical and mental health. However, no one should ever put off brewing Kombucha for fear of expense. Lipton tea bags and plain white sugar do the job just fine.
8. What if I forget to add the sugar? Can I add it after without harming the SCOBY?
Yes. If it has only been a few hours to a few days, remove the SCOBY, add the sugar to the brew, stir and then return the SCOBY to your vessel. The sugar will be consumed by the yeast eventually, but the process may take a few extra days.
If it's been longer than a few days, the results may be more hit and miss. The longer the batch has been without sugar, the more likely it is best to simply toss it and start over with a new culture and liquid from your SCOBY Hotel. That said, if you only have one SCOBY, keep it and give it a try!
9. The science is confusing. What are fructose, sucrose & glucose?
Sucrose (C12H22O11) = Regular Table Sugar = Fructose + Glucose
Fructose (C6H12O6) = Natural Fruit Sugar
Glucose (C6H12O6) = The most commonly used energy source in the biological world. Also known as dextrose.
Kombucha fermentation breaks down sucrose into fructose and glucose which feed the yeast which feeds the bacteria which feeds you. Awesome!
10. Is there a way to test for how much sugar remains in my brew?
Yes! You can use a refractometer to measure the amount of sucrose dissolved in the solution. Refractometers measure the amount of sugar in degrees Brix. One degree Brix is equivalent to 1 gram of sucrose in 100 grams of solution. This tool is often used in several industries where knowing the strength of the sweetness of the product is vital such as in the wine, fruit juice and honey industries, as well as by commercial Kombucha producers. It also measures nutrient density in vegetables and fruits – the higher the Brix, the more nutrients present.
There are two types of refractometers – analog & digital. The basic concept is that the amount of sugar in a solution causes light to bend at different angles. In the analog version, we add the Kombucha to the device and hold it up to a light source. Determine the reading by where the meniscus (top edge of the liquid) touches the scale. We prefer to use the Digital Refractometer because it eliminates potential for human error.
Sugars Can be Hard to Measure
Keep in mind when testing Brix that the number will not always go down immediately. As the sugar aka sucrose is split into its monosaccharide components – fructose & glucose – the numbers will actually be higher, later in the process when more of the sugars are converted, the number will drop. A refractometer is not sensitive enough to measure individual types of sugars expressed in the Kombucha. The presence of yeast, acids, and other elements can also potentially distort readings.
For homebrewers, we generally do not recommend worrying about measuring the sugar as our tastebuds do an expert job of indicating the right balance of sweet and sour. The longer you ferment, the lower the sugar, but a little balances the flavor, so don't let it go too long. Trust YOUR gut!
If it gets really sour, start a SCOBY Hotel with it or use it as Kombucha Vinegar!
—————————
Have any other questions about sugar?
Experimented with types and combinations and want to share your knowledge?
Leave a comment below!