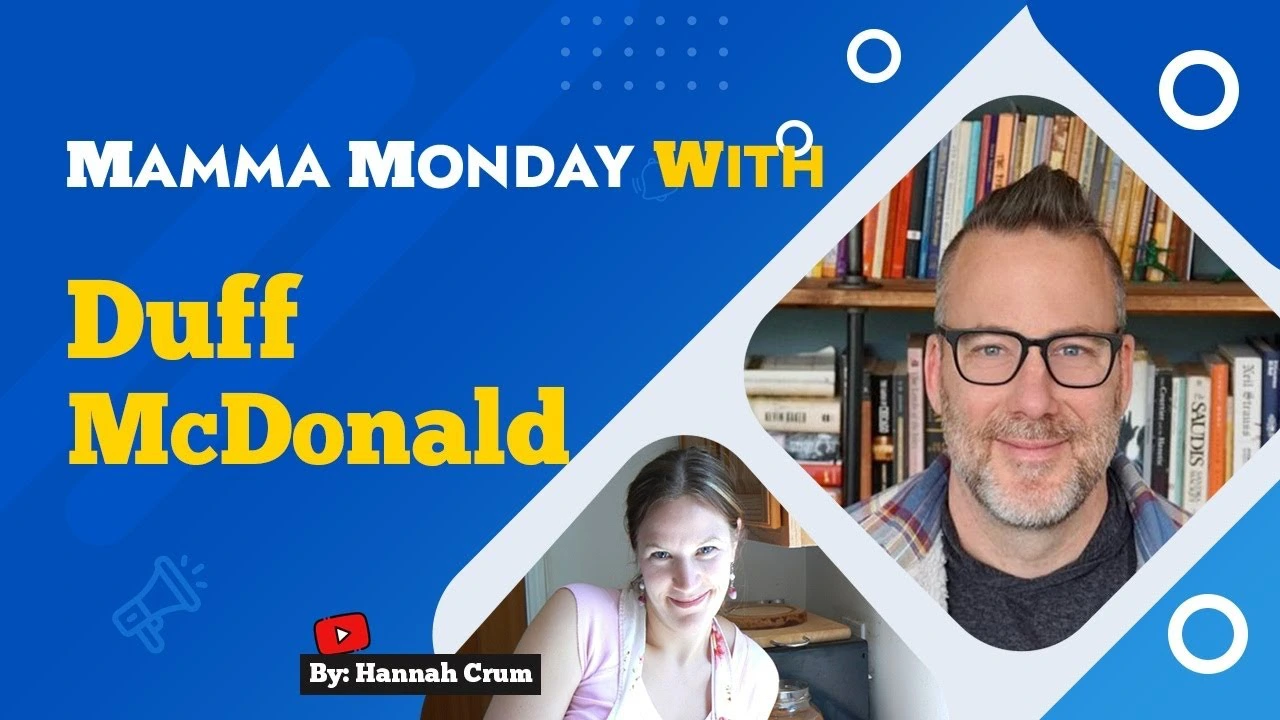 Mamma Monday is a series hosted by Hannah Rummah. She is known as the Kombucha Mamma for her contribution to Kombucha tea. Every week she goes live on Instagram with a new guest. This week is no exception. This Monday, Hannah Crum spoke with Duff McDonald about his newest book, "Tickled", the inspiration behind it, and how it all began with Kombucha.
8:37 Intro to author Duff Mcdonald
11:30 The precision paradox
Duff McDonald is a journalist and author based in New York. Among the publications he has written for are Vanity Fair, The New Yorker, New York, Esquire, Fortune, Business Week, Conde Nast Portfolio, GQ, WIRED, Time, Newsweek, The New York Observer, and others.
His friend Matt McButter and he co-host the Storic Media podcast How to Tickle Yourself.
As an author, he has published multiple books, including Frictionless (Harper Business, June 2020), co-authored with Christiane Lemieux.
In 2004 Canadian National Magazine Awards for Conrad's Fall.
Do you have any questions for Duff McDonald? Put them in the comments and he'll answer ASAP!
We are the #1 Kombucha site in the world! Come by for Free Kombucha Recipes, How To Make Kombucha Videos and 100% Organic Kombucha Cultures with Free Support. Visit Kombucha Kamp
PROSANTA DO NOT POST THIS ON YOUTUBE
8:37 Intro to author Duff Mcdonald 
11:30 The precision paradox
18:30 4 main tickles
22:00 Transcending ego into now
28:50 kombucha and possibility
43:30 Upcoming projects
51:00 Stay connected with Duff