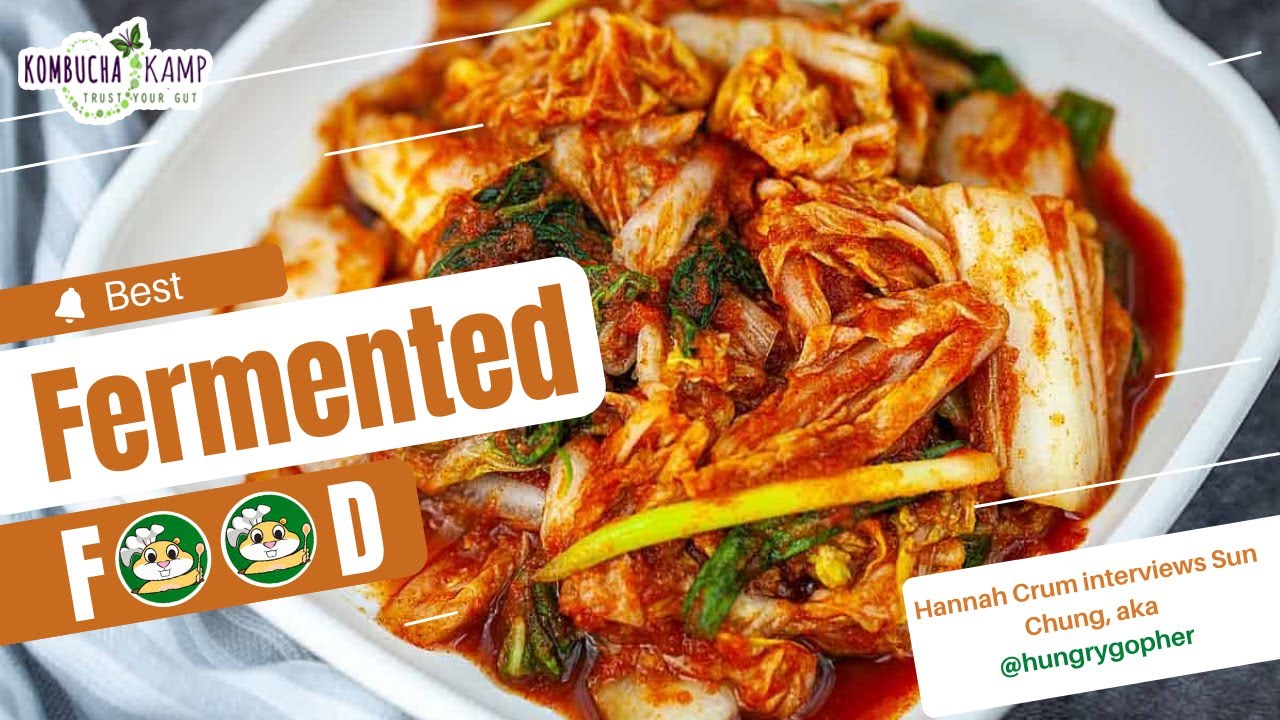 Kimchi is a traditional side dish made of salted and fermented vegetables such as napa cabbage and Korean radish, and seasoned with a wide variety of ingredients, including gochugaru, spring onions, garlic, and ginger, among others. Some versions include seafood, but you can leave it out to make a vegan ferment. It can be eaten on its own, as a side dish, or it can be used in soups and stews.
Subscribe our YouTube Channel 
In this video, Sun Chung from Hungry Gopher and Hannah Crum from Kombucha Kamp share their knowledge about Korean fermented foods such as kimchi. They talk about the general benefits of fermented foods, Kimchi for clear skin, weight loss, and pain reduction; the Korean Anti-inflammatory diet; gut health and food connection, and more!
They offer some tasty ideas you can add to your diet. They also answer your questions about fermented foods so that you are better informed.
Kimchi is a fermented dish, and its flavor is balanced between salty, spicy, and sour with a hint of sweetness. During fermentation, the lactic acid produced by bacteria creates a tangy, pungent flavor similar to sauerkraut. The garlic and ginger becomes more intense in taste when fermented
Sun is the founder of @HungryGopher, a popular website & #YouTube channel with over 5M views. She has been teaching foodies and home cooks the long-lost, ancient Korean cooking secrets to transform their health since 2014. Her passion is to help others to get healthier – get happier with more energy with flavorful foods and simple lifestyle changes.
What are your gut health questions?? Put them in the comments and they'll answer ASAP!