They say beauty is only skin deep. But when it comes to Kombucha, not only can it help your skin from the inside through improved digestion and the removal of impurities, but it can also be used topically.
Here are 5 easy recipes you can try at home.
If you have sensitive skin,
test on a small section of skin before applying to your face.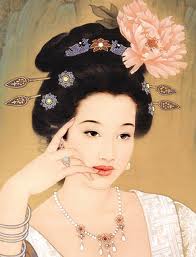 Kombucha Recipes:
A Day At The Spa
Simple SCOBY Face Mask
1 SCOBY culture
some fermented KT
Place SCOBY and just enough KT to create a paste (about 1/4-1/2 cup depending on the size of your culture) in the blender and pulse until smooth.  A raw egg or almond oil may be added to act as a binder.
Apply to face – it will have a chunky, applesauce type texture to it so it may not go on evenly – that's ok.  Allow it to remain on the face 5-15 minutes.  Then wash off.  I find its best when I can lay down and relax for these few minutes while the masque is on my face.
If you like, you may also add Aloe Vera, Vitamin E oil and essential oil (just a few drops for fragrance) for added benefits.  Experiment until you find your perfect recipe.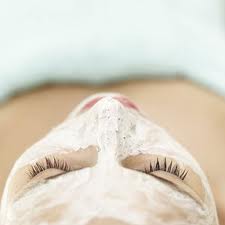 Kombucha Clay Masque
Mix together the clay and KT until you've formed a paste.  Apply to the face and allow to dry.  Rinse & pat dry.
Whole SCOBY
Place an entire culture directly on your face (no it will not suck your brains out!).  It will pull circulation to the face which regenerates skin cells.
The pH will create a mild acid peel which sloughs away dead skin and the cellulose structure creates nano-structures which help to fill in fine lines and wrinkles.
Keep a towel handy to catch the drips.  Laying prone will prevent the culture from slipping off.
You could store this same culture in a separate jar just for your facial regimen, otherwise compost after use – do NOT use cultures that have been on your face to brew Kombucha.

Facial Toner
fermented KT
essential oils
Combine fermented KT & a few drops of essential oil in a glass jar. Apply with a cotton ball. Store in a cool, dark location.
For best results, make small batches. Tightens skin and shrinks pores.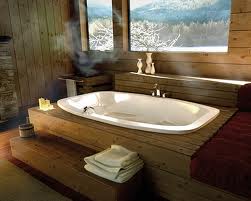 Hair Tonic
fermented KT
fresh herbs – rosemary, mint
To help control dandruff, add 1- 2 drops of tea tree oil (optional)
Add fresh herbs to a bottle or jar. Cover with well fermented KT (don't want any sugar residue in your hair). Allow to sit for 3-5 days.
Use as the last rinse before leaving the shower. Squeeze excess from hair but allow it to remain in the hair.
The smell will quickly fade when it dries. Comb hair through to remove tangles. Leaves hair soft and shiny and prevents excess oil.
What I Use Daily:
Kombucha Soap
Ever since I discovered Rand Hill Naturals Kombucha Soap, I've been hooked.
It is the only soap that I use in my shower because not only does it get me squeaky clean but it rinses super clean without leaving any soap scum behind.
Plus it contains active Kombucha culture which leaves your skin soft and smooth without drying it out.
You can get your own Kombucha soap at the Kombucha Kamp store. Made with eco-friendly, organic ingredients.