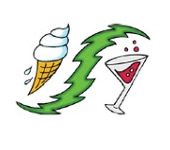 Kombucha's greatest strength is its versatility: healthy beverage, marinade, salad dressing and even cleaning fluid to name a few uses.
How about "Drink Mixer" too?! Yes, Kombucha pairs perfectly with liquor, plus it's a natural liver detox.
That means when you add Kombucha to the mix, you get a little antidote  with your poison.
To celebrate the end of summer, each Friday afternoon we'll be featuring a Kombucha recipe for a new drink . Enjoy!
********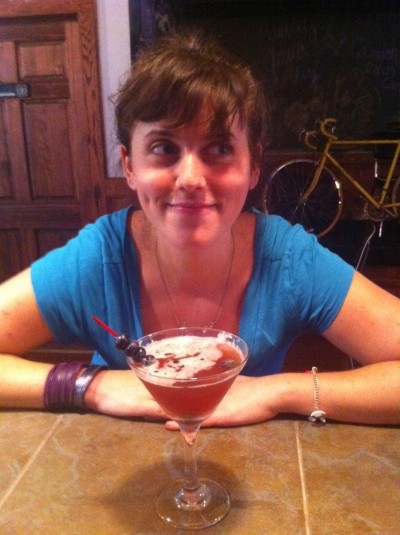 Recently I became aware of this awesome new cafe called Culture Shock in Ithaca, NY (sadly, now closed, but the drink recipes are still delicious!).
Owner Marian Flaxman, on the cutting edge of the fermentation trend, describes her place as follows:
Culture Shock is a place where art, music, and food come together. Where cultured food meets cultured people, and menu choices are inspired by cuisine from distant cultures.

The food is fresh and vibrant, and so is the atmosphere.

Live cultures in the drinks, live music on the stage. Fresh food on your plate, fresh perspectives on the walls.
With a menu that ranges from miso soup to Kombucha (Katalyst & BAO are sold here) to kimchi, I wish they were closer to LA.
They also make a bunch of Kombucha Cocktails, which makes them the perfect partner to kick off the Summer Kombucha Cocktail Series!
Here is the recipe for Marian's favorite Kombucha concoction, Twisted Bliss:
Fill a martini glass with ice.
Pour 1.5 oz vodka into a pint glass.
Add .5 oz blueberry liqueur to same glass. (if you can't find blueberry liqueur, make your own)
Fill pint glass with ice, then cover and shake.
Dump the ice from the (now chilled) martini glass.
Strain the liquor into the martini glass.
Fill with ginger Kombucha.
Garnish with fresh blueberries.
Enjoy!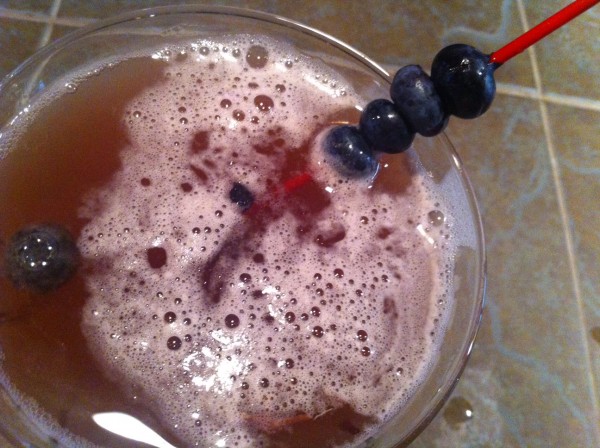 ********
Have a favorite Kombucha recipe you'd like to share?
Add it to the comments or send me an e-mail and maybe
we'll feature your Kombucha recipe here! 🙂