Got a question for The Kombucha Mamma?
You know what to do!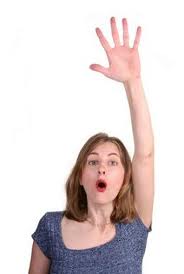 While brewing Kombucha at home is safe and easy, certain questions tend to come up again and again.
If you've been brewing Kombucha, or even just thinking about it, you've likely wondered about some of these same things.
My answers are featured here in Ask The Kombucha Mamma.
————
Kombucha & Plastic: Is it safe?
Can I use beer fermenting buckets to make kombucha in? They're made to stand up to (not leech toxins) the alcohol in beer and that's quite high… -Chris
What is the spout on these vessels you are selling made of? The ones I have seen are plastic – which wouldn't work with Kombucha, right? It's hard to tell from the picture…. ~Lori
Kombucha Mamma Sez…
BPA free plastic is considered safe for brewing Kombucha and many commercial brewers use plastic as their brewing vessels.
That said, I choose not to use plastic vessels for Kombucha fermentation. Though some of our continuous brew vessels have spigots made of BPA free food grade plastic, the amount is so small as to barely be in contact with the Kombucha.
————
SCOBY Sink or Float?
How long does it usually take for the mushroom to raise to the top? If it doesn't, is it a problem. Thanks so much. ~ Eric
When I placed the scoby in the tea it sank to the bottom of the jar. It is still there (3rd day in process). Is that normal? The tea was luke warm (around 97-98 degrees) when I placed it in. ~ Adrienne
Does it matter where the scoby floats? It fell nose-down-style to the bottom. Will this be a bad thing? HELP. ~ Lyn
Kombucha Mamma Sez…
As you can see, this is a common concern for new brewers. However, it doesn't matter, sink or float, the culture can live anywhere in the jar. The new layer always forms at the top.
————
Kombucha & Candida/GAPS?
Hi Hannah, I've been on GAPS for about five months to cure my digestive disorders and candida overgrowth, and the only sugars allowed are monosaccharides, specifically raw honey and fruit. I like to drink kombucha because of its probiotic content, but am still worried about the 2 grams of sugar left in the drink after fermentation.
It's not the amount of sugar that worries me, but the type. If cane sugar (table sugar) is used in making it, isn't that the type of sugar that is left over at the end? Or does the disaccharide sugar break down into a monosaccharide after fermentation? Thanks ~ Allison
Kombucha Mamma Sez…
Yes, most of the small amount of sugar that is left in the end product are monosaccharides (fructose & glucose) as the culture breaks down the original sugar (sucrose) and converts it to CO2 & ethanol. The bacteria consume the ethanol and convert it to the healthy acids. Keep in mind, an average glass of fruit juice contains 13-27 grams of sugar, while soda contains 35 or more.
Many diabetics and candida sufferers elect to extend the fermentation cycle of their Kombucha brew in order to ensure all of the sugar has been consumed by the culture(10-14 days). This does make the Kombucha tarter, but is easily remedied by diluting with fruit juice (THRIVE, AMZ), ice or water.
Some Kombucha drinkers (such as Len Porzio) say it helped them get rid of their candida all together. Though a Herxheimer reaction may occur in the form of an initial flare up during die off, those symptoms abate and then disappear.
Here is a post that provides more answers about the Gaps Diet. And after investigating the link you sent further, I found what the GAPS Diet FAQ says about Kombucha:
Is Kombucha allowed on Gaps? How do you know when all the sugar has fermented out?

Yes, kombucha is allowed, but I would not introduce it until you move to the Full GAPS diet. At that stage, if a little sugar is left in your kombucha, it will not do you any harm, as your gut will be strong enough to handle it. Just ferment it the usual way, so it tastes sour.
Kombucha & Sugar FAQ
————
Scoby in Fridge / Leaving Town?
Hey Hannah, I'm a college student and I started a culture Sunday night, without thinking I have to leave tomorrow for spring break. Should I just give the SCOBY another week to grow, or maybe move it to my fridge to suspend it? Thanks! ~ Rob
Kombucha Mamma Sez…
In this scenario, simply leave the kombucha to ferment and taste it when you return. If it's too sour, you can cut with juice or water or use it to start a new batch.
NEVER put Kombucha cultures in the fridge as they may go dormant. Some sites recommend this for storage of extra SCOBYs, however it is best to leave your SCOBY Hotel out at room temperature.
————
Kombucha & Children
Hi Hannah, What are your thoughts on giving Kombucha to young children? ~ Eric
Kombucha Mamma Sez…
My thoughts are DO NOT give Kombucha to children under the age of 1 years old (the same recommendations given about all raw foods such as raw honey). Some believe that you should wait until a child has a naturally developed immune system before giving them Kombucha.
I am not a doctor, but if you'd like to share it with your children – start with small amount 1-2oz followed by water, then observe how they respond to it. Many families are using it as a soda substitute – so if it agrees with your children, go for it.
In the end, it really is a personal choice and I recommend doing some further research to decide if it is the right decision for your family.
————