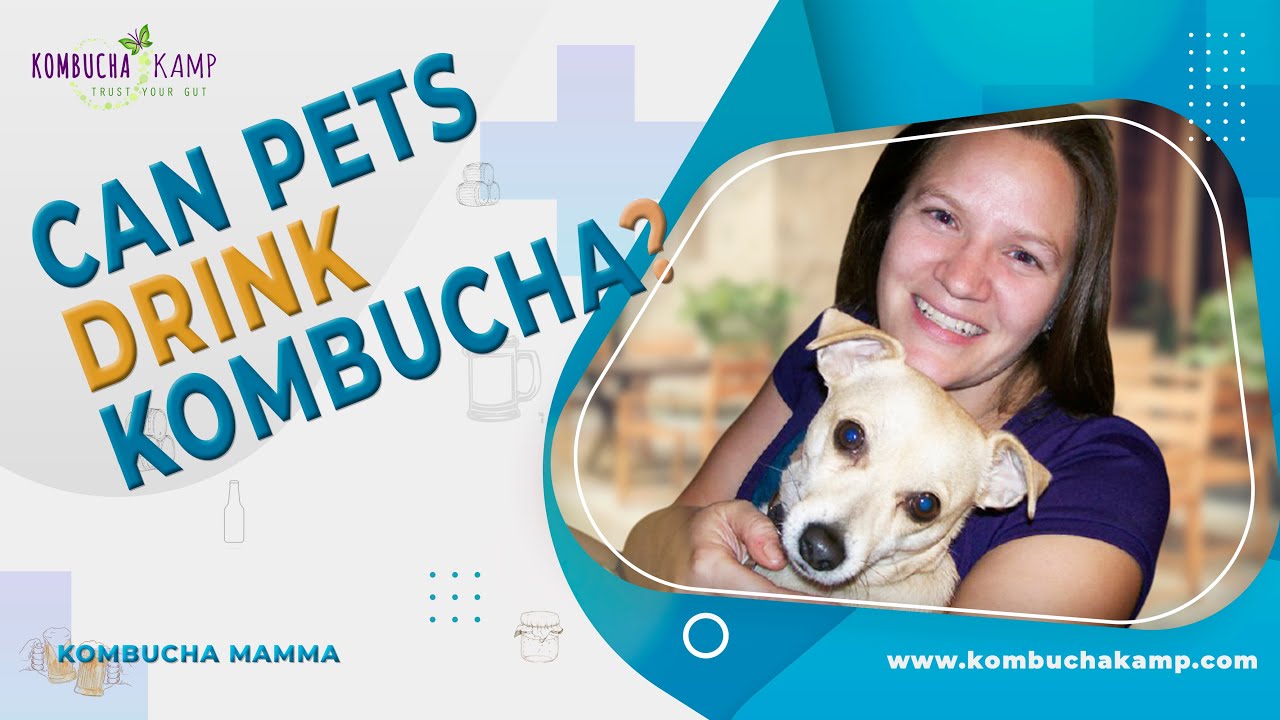 Can Kombucha Benefit Animals?
YES! Dogs, Horses, and Chickens are all SCOBY and Kombucha lovers! Kombucha for your pet may help to restore balance to your pet's digestive system. It's the best source of animal probiotic.
Hannah Crum, The Kombucha Mamma of Kombucha Kamp, discusses how and why to give your pets Kombucha or your extra Kombucha SCOBYs (see the instructions for feeding at the link above). She even shows us her dog, Sydney the Kombucha Poocha, who is thriving with the addition of Kombucha to her wet food every morning! It makes her coat shine and digestion smooth. Try our kombucha recipes, your pets might love it.  
For another Kombucha Benefit, you can give your pet kombucha to restore balance to his or her digestive system after giving it antibiotics. Kombucha bacteria includes lactic-acid bacteria, which can work as animal probiotic. Pets can benefit from probiotics in terms of digestion and nutrient absorption. Introducing kombucha to your pet's stomach may restore an adequate balance of flora.

Get answers to ALL YOUR KOMBUCHA QUESTIONS by visiting our FAQ section.
If you like kombucha benefits for pet videos please subscribe to our channel. If you have any questions just comment below.
Kombucha Resources for Animal Probiotic Needs:
Additional Kombucha Recipe Resources:
Kombucha Kamp is the #1 Kombucha site in the world! Come by for Free Kombucha Recipes, How To Make Kombucha Videos, and 100% Organic Kombucha Cultures with Free Support. http://www.KombuchaKamp.com
#kombucha #kombucharecipe #kombuchabenefits #howtomakekombucha #kombucha tea# greenliving #rawfood #hannahcrum #kombuchaKamp #Kombuchaforpets #animalsandkombucha, #canpetsdrinkkombucha