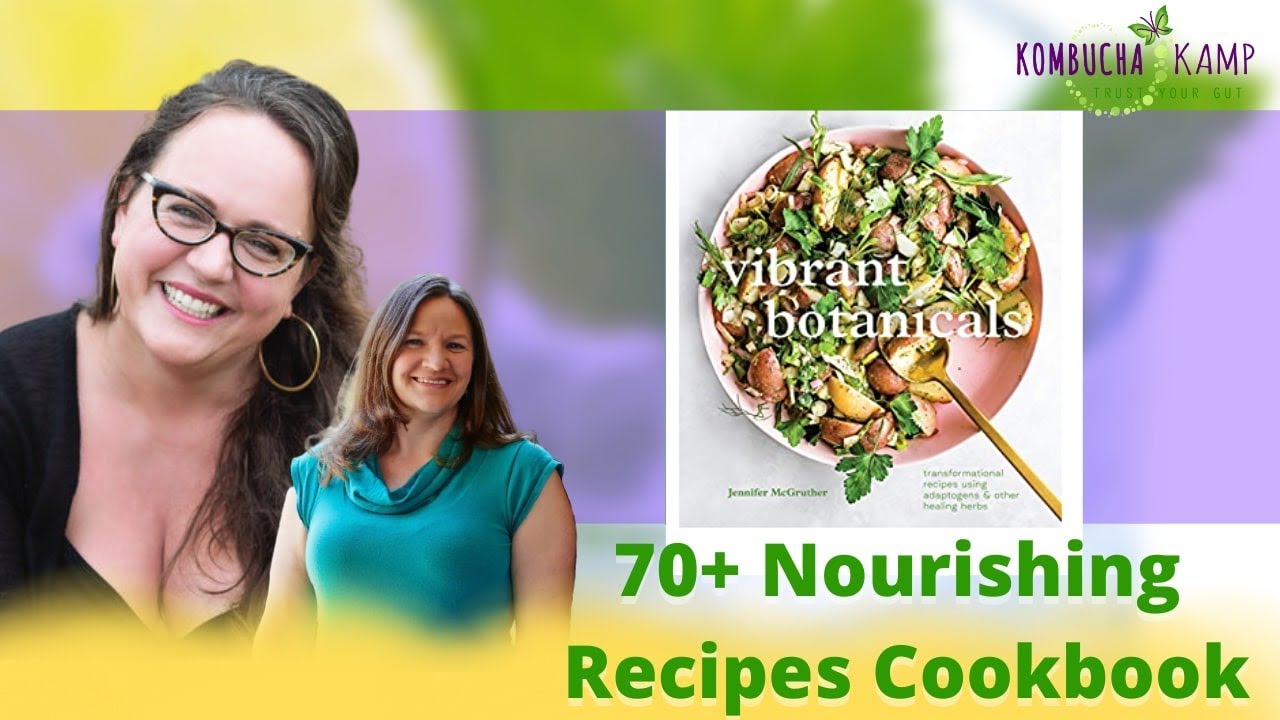 Join Hannah Crum, the Kombucha Mamma, as she discusses traditional, nutrient dense foods and using herbal infusions to deal with stress, boost immunity and harmonize with nature with her friend, Jenny McGruther, author and owner of Nourished Kitchen.
Jennifer McGruther, NTP, is a holistic nutritionist, herbalist, and the author of three cookbooks, including The Nourished Kitchen and Broth and Stock. She's also the creator of Nourished Kitchen, a popular website that celebrates traditional foodways, herbal remedies, and fermentation.
Vibrant Botanicals: Transformational Recipes Using Adaptogens & Other Healing Herbs, is a cookbook written by Jennifer McGruther. Vibrant Botanicals give you more than seventy-five recipes to help you revel in your great even as using herbal infusions. You'll discover how cacao and licorice glaringly awaken the body and can be included in granolas, beverages, and breakfasts to jump-start your day. Garlic, astragalus, reishi, and additional are showcased in domestic-made broth and hearthplace cider to help assemble immunity; even as passionflower, ashwagandha, and chamomile are mixed into creamy milk blends and teas to make certain peaceful sleep.
Sign up for your free sample of Vibrant Botanicals recipes including fermentation tips from Kombucha Kamp
8:00 How did Nourished Kitchen get started?
11:55 Why Traditional Foods?
16:27 Vibrant Botanicals
20:54 Favorite recipe from Vibrant Botanicals
24:20 Lessons Learned from writing Vibrant Botanicals
32:01 Hungry for Connection
36:00 Intentional Eating
43:25 Herbs to Stay Sane