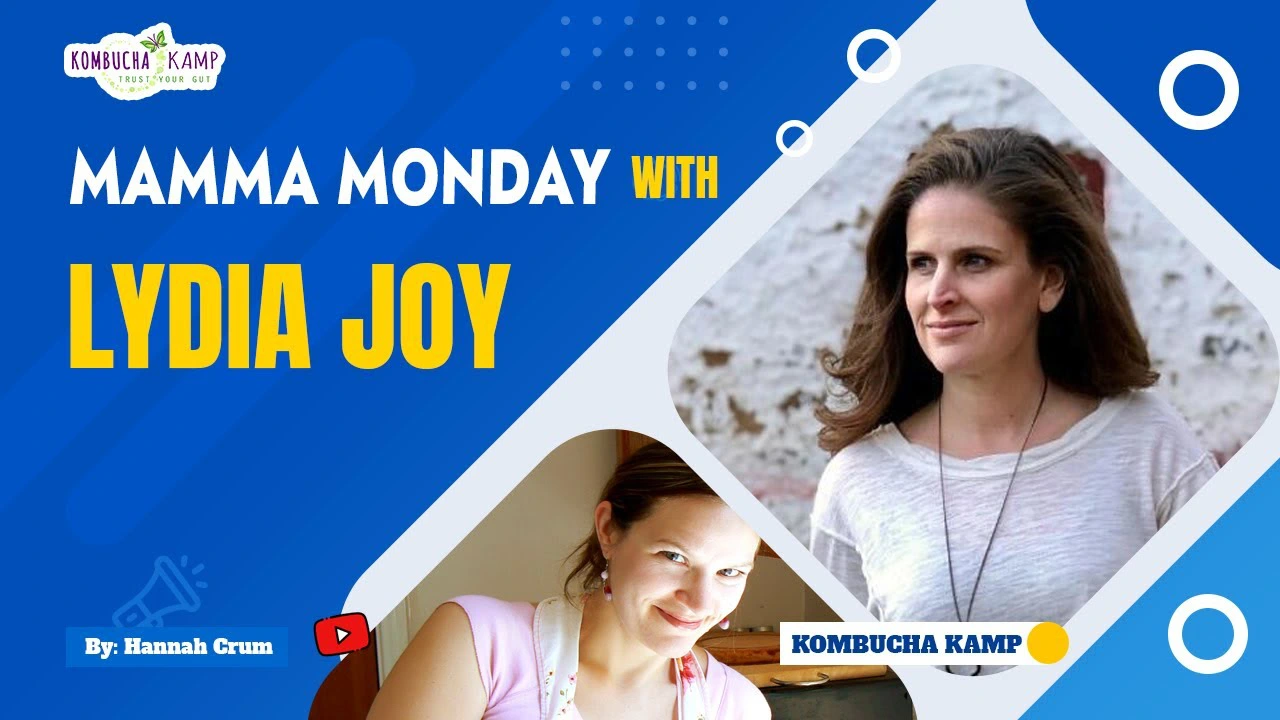 A can't miss episode!! Today, Hannah and Lydia discuss health minerals, alchemy & nature, how kombucha is a great conduit for minerals, the importance of balancing the body to prevent and recover from burnout, and MORE!
🔴SUBSCRIBE TO KOMBUCHA KAMP CHANNEL
Lydia Joy is a nutritionist, coach, teacher, mentor, and writer. In her work, she supports whole person approaches that enable women to step into authenticity and freedom – in mind, body, soul, and spirit. Women can rediscover their spark with Lydia's intuitive creative approach! 
Additionally, Lydia Joy founded the Holistic Therapy Mineral Analysis Practitioner Jumpstart to support holistic practitioners with their mineral balances through hair tissue mineral analysis. The powerful tool helps practitioners become experts in their own niche.
Her goal is to help women rediscover their spark. Discover how to find your bliss every week. Make your pleasure a priority, let your creativity flow, and pursue your dreams!
She consults and coaches clients using nutritional therapy alongside her favorite functional test: hair tissue mineral analysis (HTMA). She also teaches other practitioners how to use HTMA in their holistic health practices.
What questions do you have for Lydia? Put them in the comments.
2:01 Hair Tissue Mineral Analysis

4:38 Kombucha gateway to holistic healing 

5:14 Solé/Importance of salt

8:30 Magnesium/Supplementing

11:47 Calcium Magnesium Balance

15:15 Potassium
We are the #1 Kombucha site in the world! Come by for Free Kombucha Recipes, How To Make Kombucha Videos, and 100% Organic Kombucha Cultures with Free Support. 
#trustYOURgut #onegutatatime #health #guthealth #fermentation #healthylifestyle #IGlive #fermentation #fempreneur #business #minerals #kombucha #holistichealth