Recycling GT's or other bottles is a great way to package your completed brew. I also like to use San Pellegrino bottles (AMZ) and the Trader Joe's Lemonade bottles to transport my Kombucha.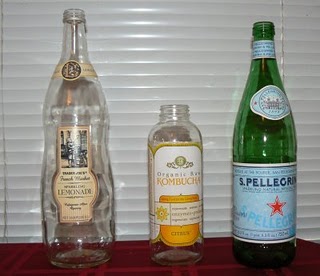 However, when I bring it to a party or event, I want the guests to know the contents of the bottle without being confused. In that case, it's quick and easy to remove the old labels.
For GT's bottles or other bottles with the Mylar label
1. Funnel (AMZ) hot water into the bottle up to the top of the label. Be careful to avoid getting the label wet. The hot water will loosen the adhesive so that you can easily remove the label.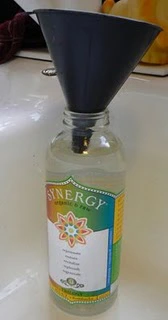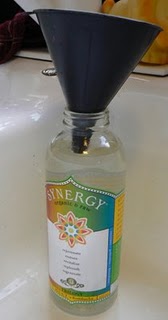 2. Replace the lid. Let the hot water stand for 2-5 minutes.
3. Starting at the seam, gently coax the label off. If the top layer and bottom layer start to separate, slow down. Press the label back on to the bottle to reconnect the layers and then start again.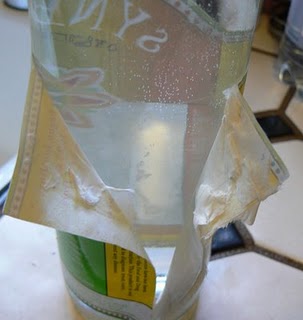 Although it may seem tedious the first couple of times, once you get the hang of it, it goes quite quickly.

*You can also try using a hair dryer (AMZ) to heat the adhesive and remove that way.