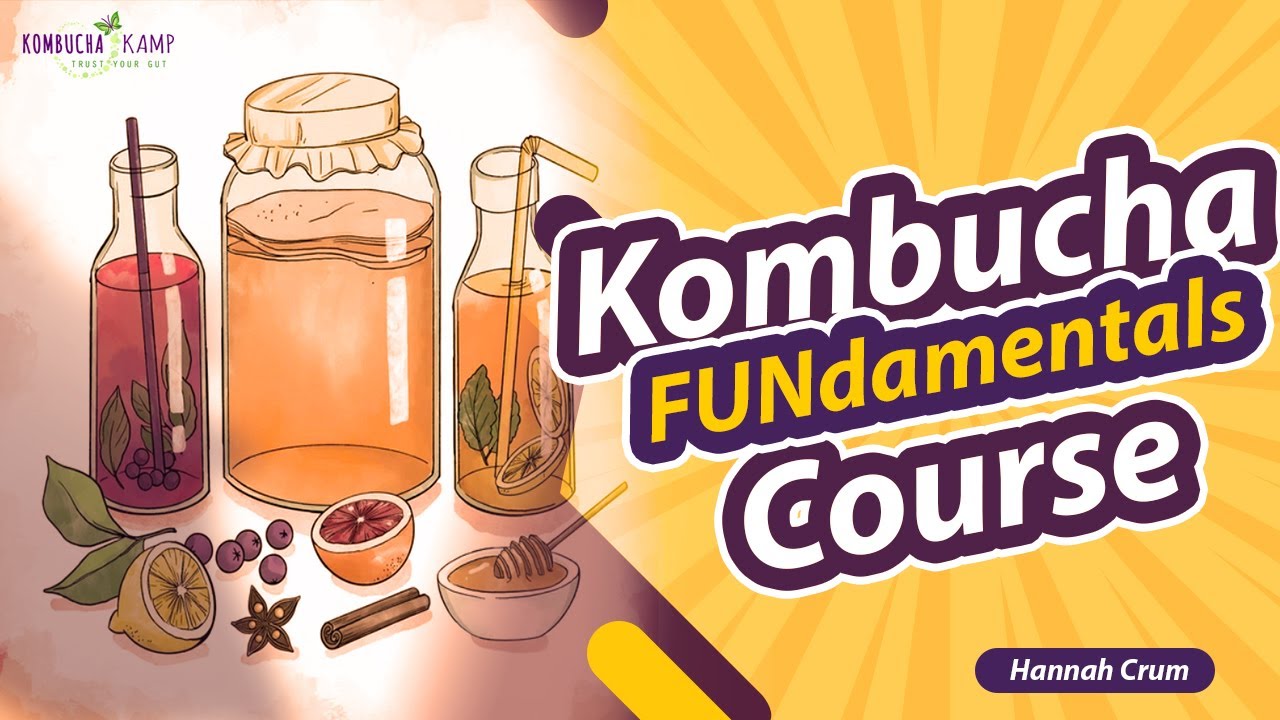 With Kombucha FUNdamentals, you will get a life-changing, health-boosting, confidence-building experience that will leave you feeling happier and healthier – naturally! Make your own Kombucha for pennies on the dollar compared to the store-bought stuff!
Visit Kombucha FUNdamentals 
If you want to learn how to make your own fermented drinks to maximize health benefits, then you are going to enjoy Hannah's recipes as well as her wit, inspiring stories, and nutritional guidance in this fermentation course. The Kombucha FUNdamentals course will show you how to make DIY Kombucha -from traditional to modern methods, and it will guide you through every step of the process, including perfecting the fizz and flavor.
In this course you will learn:
The Who, the Why and the How of Kombucha

Deciphering Commercial Kombucha Labels

How to Brew Your First Batch of Kombucha

Kombucha Brewing Ingredients & Supplies

…AND MORE!
Kombucha tea fermentation has been consumed for thousands of years. This fermented drink health benefits have been gaining more and more popularity, even though it isn't exactly new.   
Kombucha is tasty and has the same health benefits as tea! Additionally, it contains antioxidants and can kill harmful bacteria as well as being rich in probiotics. This is an incredible product. 
In this video Kombucha Mamma joined by mereleigh food & kirsten shockey of @thefermentationschool to share their passion for elevating women's voices, providing income & spreading the love of fermentation to all who are eager to learn.
Additional kombucha Recipe Resources: