Legend of Kombucha 
"The most famous legend of Kombucha's origin dates it to the Qin dynasty (221-206 BCE) during which time … it was referred to as the "Tea of Immortality." The emperor Qin Shi Huang (秦始皇) sought to lengthen his life and the "Tea of Immortality" was delivered by alchemists at his request." The Big Book of Kombucha
We many never know exactly when or where Kombucha originated. This legend hints at the reverence Kombucha lovers have for this beautiful culture. Learn more about the History of Kombucha.
Origin of World Kombucha Day
In 2015, Alex conceived a wonderful idea to celebrate the arrival of our mighty tome, due on March 8th – International Woman's Day. He suggested establishing World Kombucha Day on 2/21 – February 21st.  It was a nod to the year of Kombucha's legendary origins. At the time, we were experiencing tremendous growth: managing a nascent trade association, a forthcoming book tour planning and moving into an upgraded facility. We simply didn't have the time – yet the seed was planted.
Then in 2019, the idea resurfaced as a way to promote and celebrate Kombucha worldwide via Kombucha Brewers International. Alex and I co-founded KBI with 40 member brands in 2014. The inaugural World Kombucha Day launched on February 21, 2020 with brewers from around the world offering education, free Kombucha and more to the festivities. This video was created to share about the origins of Kombucha.
How to Celebrate World Kombucha Day
Share your love of Kombucha today! Here are a few ways you can celebrate the day.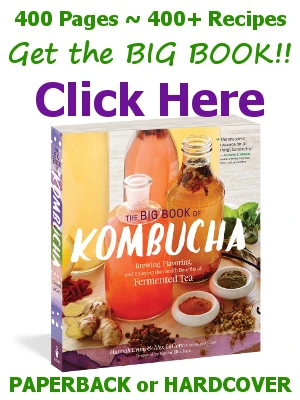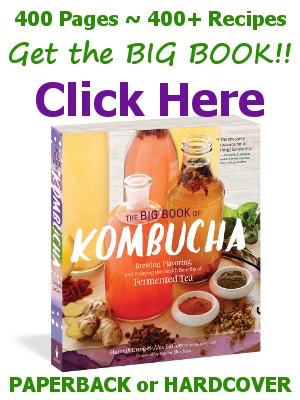 You can also visit WorldKombuchaDay.com to see if there are any events or celebrations in your local area and of course, the hashtag #worldkombuchaday on social media will also yield many more online celebrations.