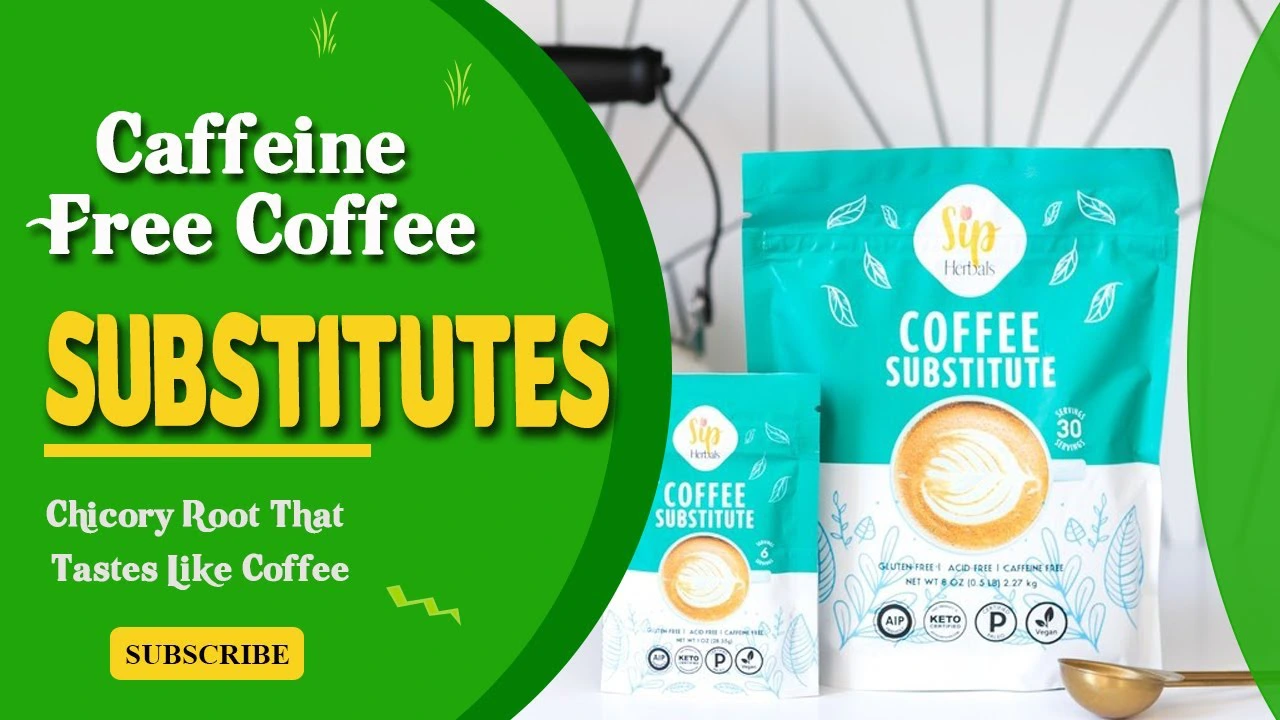 Sip Herbals is an herbal coffee substitute made with just three ingredients –  chicory root, carob and dandelion root – all of which support health. While I love a good cup of joe, sometimes my body needs a break. This coffee substitute makes it easier to reduce your caffeine intake while also supplying extra vitamins and minerals from nature. Overconsumption of coffee and caffeine can lead to dehydration, while substitutes rehydrate you naturally without sacrificing bold, delicious flavor.
You will find this coffee alternative ideal if you are looking for a caffeine-free coffee alternative. 
There are lots of benefits to chicory coffee including boosting appetite, settling upset stomachs, alleviating constipation, supporting a healthy liver, and calming a rapid heartbeat. 
Now that we shared the benefits of chicory coffee substitute, here's how to make chicory coffee.
Sip Herbals Coffee Substitute Recipe
Place 2 teaspoons – 1 Tbsp in a coffee press or a fine mesh tea strainer (AMZ). 

Add 6 ounces (0.236 kg) of hot water .

Steep for 30 seconds for a light brew with a milder flavor or steep for up to two minutes to achieve a darker, bolder brew. ⁠⁠

 
Get this healthy coffee recipe.
I had the pleasure of connecting with a dear friend, Orleatha, to discuss her latest foray into the "real food" space. In this conversation, we discuss what it's like to be a "fempreneur" and the lessons learned on her journey of healing and evolving her businesses. Use the timestamps below to find the content most appealing to you.
Sip Herbals was founded by Kelly and Orleatha, two foodies with a passion for coffee.  They've both had their own journey's with discovering the power of real food, so when they realized that coffee was a problem, they got to work and created a coffee substitute that was the REAL DEAL. 
If you like my video about Sip Herbals, the best coffee substitute made with chicory root that you'll ever drink, please hit the like button, and don't forget to subscribe to our channel for more great content.
0:36 Clothing swaps & thrifting
2:13 Orleatha joins 
5:00 Customizing your diet based on your ancestry
18:20 Minerals, the missing piece of the energy puzzle
20:00 #EntrepreneurTip – Kickstarter as a tool to launch
21:53 #EntrepreneurTip – "Exploring the contrast"
25:20 Sip Herbals Tip – reuse the grounds to stretch it
27:00 Serial entrepreneur journey "I'm not a good employee"
31:49 Conflict in partnership – "being open to being wrong"
37:00 Cooperation is our nature – "If we were meant to not change, we'd still be a sperm and an egg"
39:20 We are all connected – "There's more than enough sunshine for everyone"
41:21 Healthy boundaries create healthy culture
47:00 Mother Nature censorship
51:00 How to find Orleatha online