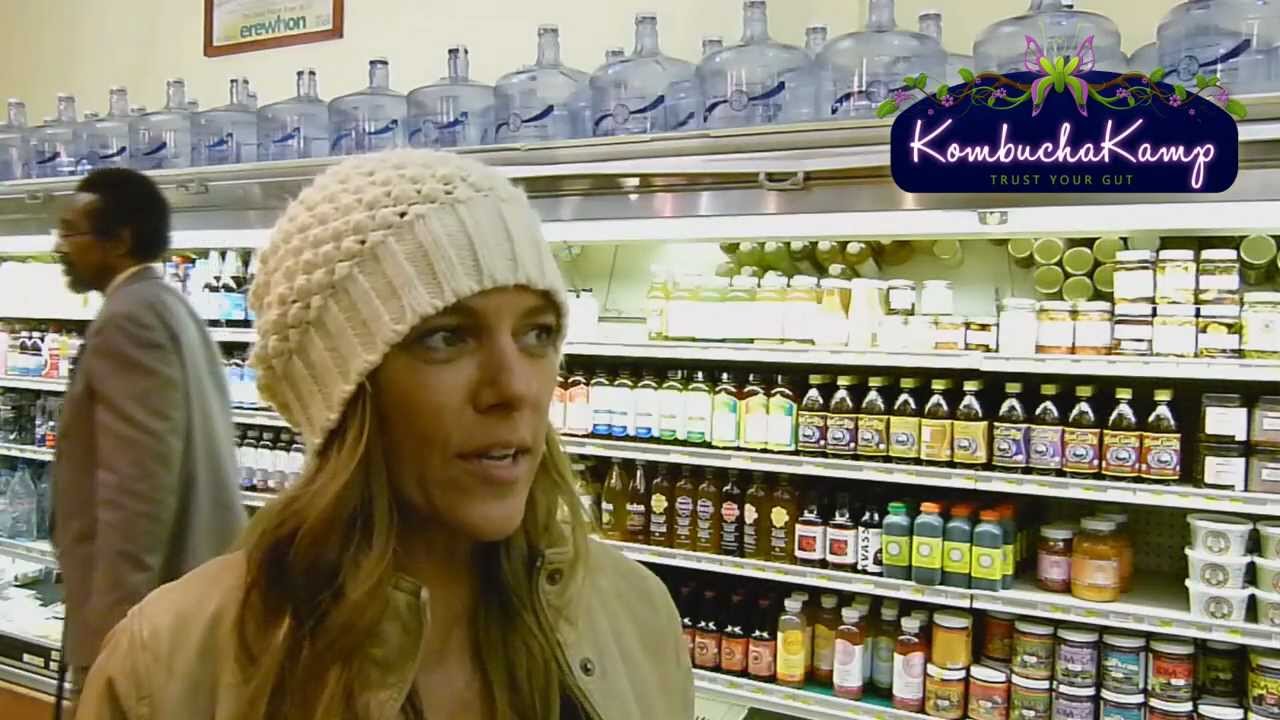 FREE Kombucha Recipe Guide & Brewing Logs
What does the average person know about Kombucha? Kombucha Kamp visited Erewhon Natural Food Market in Los Angeles and asked a few random people browsing the functional beverage aisle what they know about this healthy elixir. This is about as unscientific as you can get folks. But that's what makes it fun 🙂
Let's set the story straight! Kombucha is made by placing a mixture of bacteria and yeast (in the form of a SCOBY)  into sweetened black, white, or green tea. This tart tea beverage benefits your health due to its antioxidants, probiotics, and B vitamins. Many people replace their daily soda habit waith Kombucha due to its delicious flavor and fizz – but unlike soda, it is great for your health. 
Kombucha has a number of health benefits. It increases your energy, promotes digestion, and eliminates toxins from your body. In addition, it is said to boost immunity, improve weight loss, prevent high blood pressure and heart disease, and even prevent cancer.
We hope this video encourages you to try Kombucha if you haven't before. Once you fall in love (and we know you will) –  then come learn to make your own Kombucha with a free recipe and illustrated DIY Guide on KombuchaKamp.
Kombucha Kamp is the #1 Kombucha site in the world! Come by for Free Kombucha Recipes, How To Make Kombucha Videos, and 100% Organic Kombucha Cultures with Free Support. (Link Here)