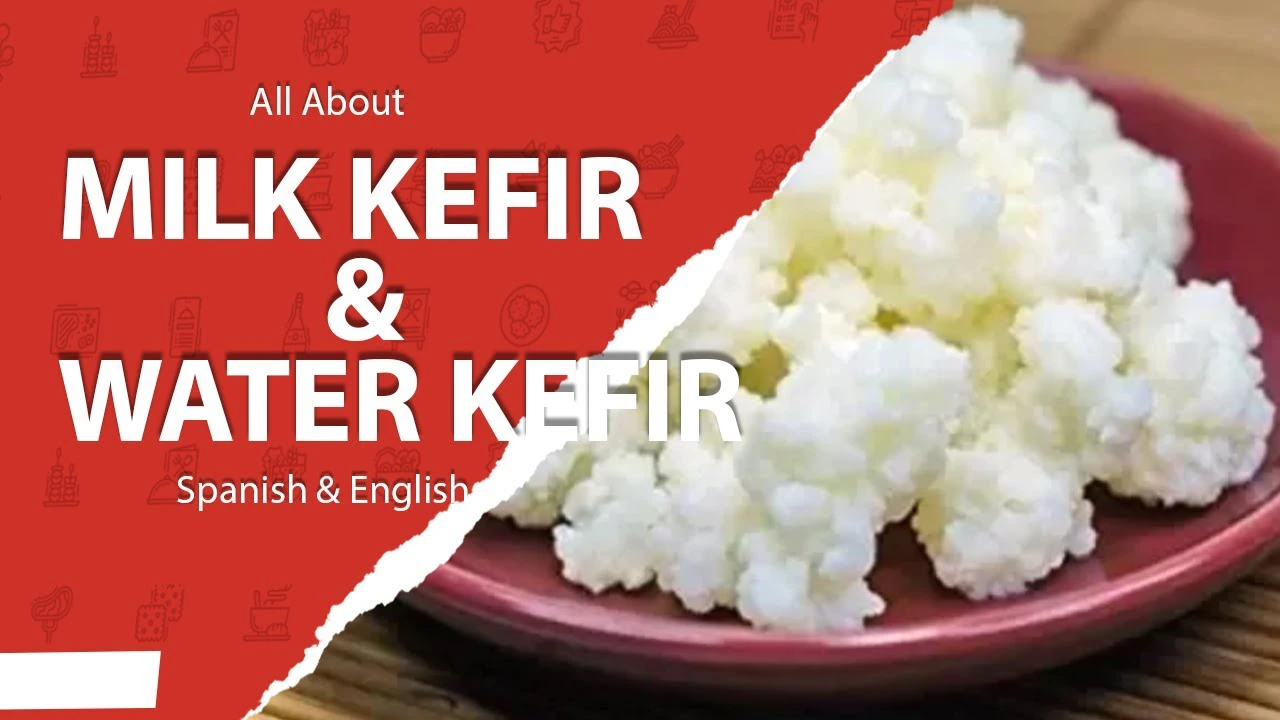 The truth about kefir:
Kefir is one of the most nutritious fermented foods that one can enjoy. Many health benefits have been linked with its consumption, and it is particularly beneficial for lactose-intolerant individuals. This is because the bacteria present in the kefir grain consume the lactose in the milk making it easier for the body to digest. 
Non-dairy kefir can also be made with tibicos or water kefir grains. Water kefir ferments sugar water and the liquid water kefir can be used to ferment nut milks to create "vegan" style fermented non-dairy products.
In this video, Hannah Crum, The Kombucha Mamma, discusses all things kefir with Raquel Guajardo from Pura Fermentación in Monterrey and Galia Kleinman from La cocina de Galia in Mexico City. Based in different cities in México, each woman has her own fermented foods and drinks company and speaks from their expertise.
How to Make Milk Kefir or Water Kefir easily at home
How much kefir should you drink?
Like all fermented foods and drinks, kefir has many health benefits. If you want to improve your digestion, kefir is a great solution. If you intend to drink more kefir, make sure you drink it at the right time. As we say "Trust YOUR gut." Not everyone will have the same experiences with kefir, and you should take your own experiences into account when deciding how often to drink it. With that said, many people recommend that you drink it at the start of the day. If you're not a fan of breakfast, you could even drink kefir before you have your first meal of the day. If you do that, it's likely that you'll have better digestive health throughout the day. 
Milk kefir fermented at home with a kefir grain is very microbially diverse. It will introduce a variety of new species to your gut, which can occasionally result in mild stomach upset, so the best advice is to begin slowly and double up over the following days to about 150ml or about half a cup (though you can't overdose, you just might be in the bathroom longer than you prefer).
Disadvantages of kefir: 
Initially, kefir sometimes could cause side effects such as bloating, nausea, intestinal cramping, and constipation. With continued use, these side effects usually disappear as the gut acclimates to the microbes.
3:50 Raquel Guajardo from Pura Fermentación – how we met (english)
5:00 market in Oaxaca – eating gusanos (english)
6:36 el sabor de gusanos (español)
8:08 Galia Kleinman joins 
10:08 Galia's story (english)
12:43 Congreso de fermentación – Oaxaca
14:00 Cocina de Galia (español)
16:45 búlgaros vs tíbicos (español)
20:15 la leche cruda (español)
23:40 kefír de agua (español)
27:10 tangier water kefir (english y español)
32:30 Raquel Guajardo regresa (español)
35:00 ¿porque vendes los cultivos? (español)
37:44 búlgaros con otros "leches" (español)
40:00 milk kefir grains with non-dairy "milks" (english)
44:30 utilice kefír de agua para fermentar jugo (español)
48:10 ¿mantener el SCOBY en frigo? (español)
50:30 KBI Code of Practice – tipos de Kombucha
52:30 – Congreso de fermentación 2021