Changing The World, One Gut At A Time®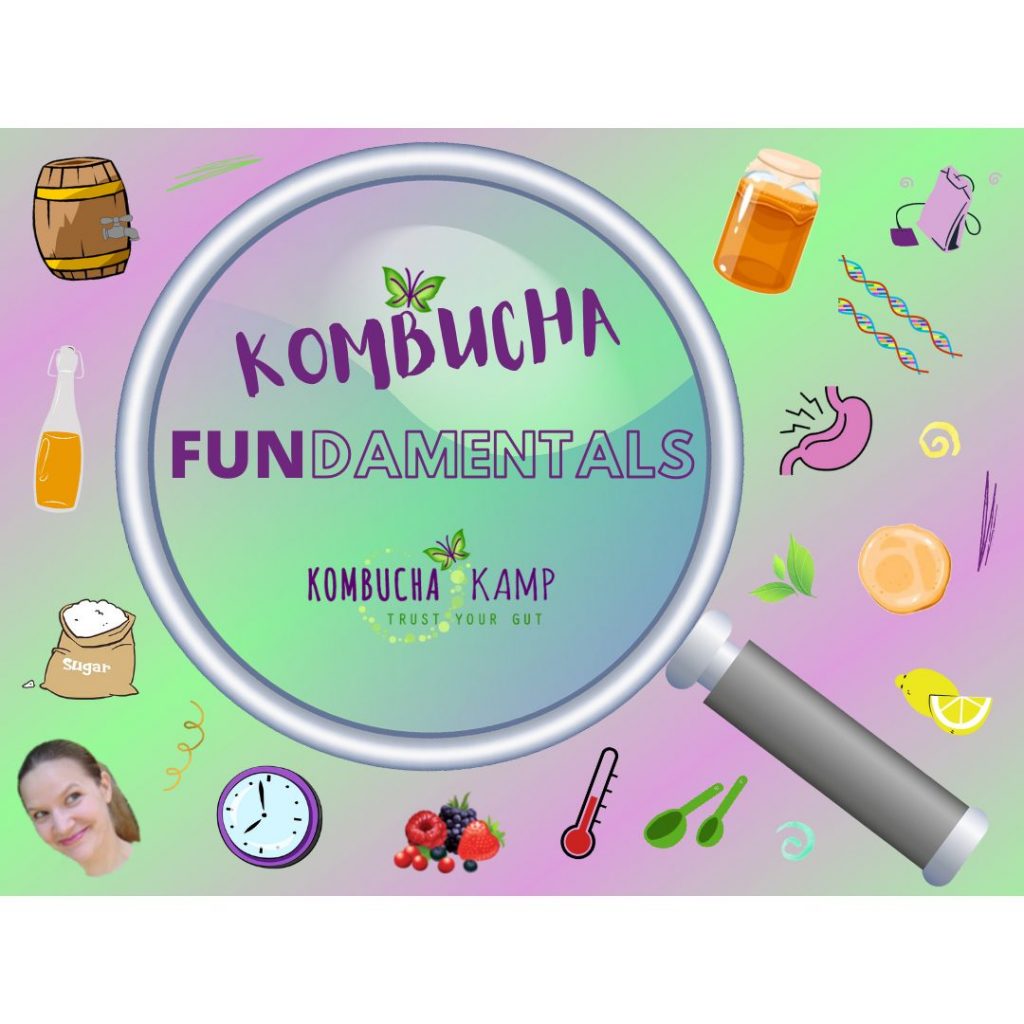 Are you seeking an affordable solution to your Kombucha habit and are afraid you will make a mistake and inadvertently harm your family?
You are not alone!
Your Options:
Spend $3-6 per bottle of store-bought Kombucha that's potentially loaded with sugar and far less potent

Keep feeling the warning signs that your gut health is spinning out of control

Never get around to fixing the fatigue that's preventing you from accomplishing your goals

Try probiotic supplement after probiotic supplement  that never lives up to its promises

Take expensive, toxic pharmaceuticals to control your symptoms rather than get to the root of your health issues



Many who think they are not going to be able to make delicious Kombucha safely at home have discovered just how easy it is to brew this time-honored traditional tea at home for pennies a glass.

WHY KOMBUCHA?
This fermented elixir is not only tasty, it's good for you too!
Kombucha is a fermented tea that has been consumed for thousands of years. While it's not exactly new, this tasty, transformative brew has been gaining more and more popularity for its incredible health benefits.   
While boasting the same health benefits as tea — Kombucha is also delicious and makes you feel good! Not to mention being rich in beneficial probiotics, contains antioxidants, and can kill harmful bacteria. The health benefits are endless! 
Kombucha Kamp is the #1 place to learn about
all of the benefits of Kombucha for your health
Avid drinkers have reported a variety of Kombucha benefits including:
Helping the digestive tract

– the combination of probiotics supplied to the gut and low pH to support stomach acidity, has led many people to turn to KT (along with a nutritious diet) to help regulate their digestive systems. 

Liver detoxification

– compounds found in KT may bond to and help excrete toxins from the liver. 

Reducing cravings

– because it is an adaptogen, Kombucha's effects are varied. Many people drink it as pre-meal hunger control and even to reduce cravings. 

Athlete support

– some drinkers have even reported improved flexibility and fluidity of movement.
And that's just to list a few! 
Here's what you'll receive once you register:
10 lessons delivered via video presentations – $1295 Value
Downloadable checklists – $39 Value
Online Support Forum – $249 Value
Discounts on Kombucha Kamp products – Save $$
TOTAL VALUE = $1583
PURCHASE TODAY = $248 – Save 85%
And that's not all! Sign up before October 9th, 2021 and receive these free gifts
SAVE $50 today – PAY ONLY $198
1.5 hour Q&A Webinar –

FREE

Coupon to the Kombucha Kamp Store – 15% off
3 Kombucha Mini Guides including recipes for Kocktails & Mocktails, Summer BBQ Party & Back 2 Skool Lunches –

FREE
For the low price of only $248 you will get a life-changing, health-boosting, confidence-building experience that will leave you feeling happier and healthier – naturally! Make your own Kombucha for pennies on the dollar compared to the store-bought stuff!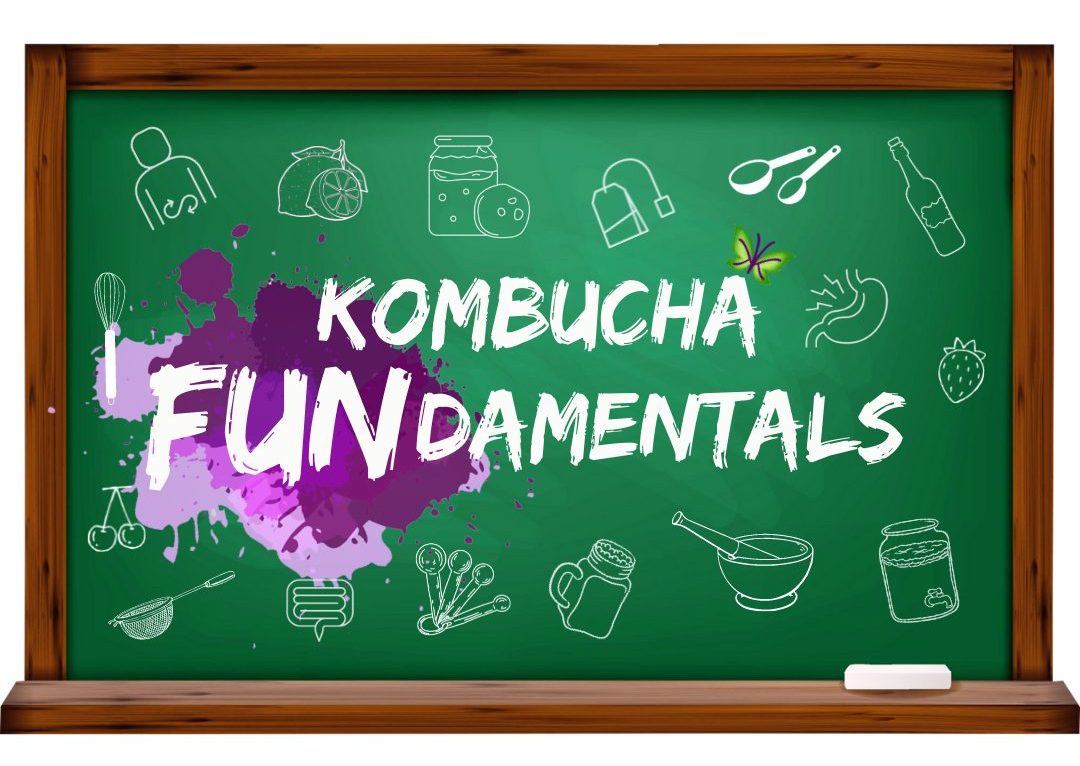 Here's a SNEAK PEEK at the Course Modules
INTRODUCTION: The Who, the Why and the How of Kombucha

CHAPTER 1 Kombucha 101 & Glossary

CHAPTER 2 Deciphering Commercial Kombucha Labels

CHAPTER 3 Kombucha Brewing Ingredients & Supplies

CHAPTER 4 Choosing the Right Material & Size Vessel for Your Needs 

CHAPTER 5 Choosing the Best Brewing Location

CHAPTER 6 How to Brew Your First Batch of Kombucha

CHAPTER 7 To Drink or Not to Drink

CHAPTER 8 FUN with Flavoring (F2) & (F3)

CHAPTER 9 Continuous Brew (CB): Method of the Ancients

CHAPTER 10 The Kombu-cha-cha-cha
YOU WILL LEARN HOW TO BREW YOUR OWN DELICIOUS, NUTRITIOUS KOMBUCHA THAT YOU WILL LOVE – GUARANTEED! 


DO YOU TRUST YOUR GUT?
Why Trust Hannah Ruhamah the Kombucha Mamma?
She has run a successful DIY Kombucha business for almost 20 years
She co-wrote THE critically-acclaimed book on Kombucha – The Big Book of Kombucha!
She is President and co-Founder of Kombucha Brewers International – a worldwide organization dedicated to education and raising the standards of commercial Kombucha brewers
She co-Founded the Kombucha Research Database
Here's what People Have to Say Kombucha Kamp!
"I just tasted my first batch of continuous brew after 11 days, and it was absolutely perfect. Now I am second fermenting with cranberry juice and your chai flavoring. This is so easy and fun! Thank you Hannah!" Kay in St. Petersburg, FL
"I have not been sick other than a few minor sniffles since I started incorporating probiotics and fermented foods into my diet about 3 years ago. I truly believe that probiotics and fermented foods are a miracle cure for the 21st century. I talk about probiotics to anyone who will listen to me. Thank you for promoting this easy/relatively inexpensive way to good health! Thank you again!" Kathy
"Fabulous class… I learned a TON. On my second brew and loving it!" Barbara Cole Gates, Los Angeles, CA
"Thank you very much for Kombucha Kamp, we had a great time. We were completely giddy all the way home and started our brew as soon as we got there. Be well" Nicole
TAKE CONTROL OF YOUR HEALTH
Be a Part of the Fermentation School Community!
And being a part of Kombucha Kamp's FUNdamentals Course is not only learning about Kombucha, it's a fun and delicious experience for you to use towards improving your overall health and well-being. Plus, we are partnering with Fermentation School, a women-led, BCorp, where everyone will have access to the member community which features information on a wide variety of fermented foods and drinks.
By participating in our FUNdamentals Course, you'll get access to
Access to the Fermentation School Forum

Special discounts on equipment and cultures
You'll be Glad You Learned Right from the Kombucha Mamma!
The Internet is full of information – some of it good; some of it not so much! When you learn directly from Master Brewer Hannah Crum, you're signing up to learn how to make Kombucha the Right Way! She'll help you avoid these problems:
Kombucha that is too sweet or too sour
Inactive SCOBY

Vinegar Eels (nematodes)
After This Class, You'll Be Able to Answer the Following Questions:
What are the benefits of drinking Kombucha?
What is a Kombucha SCOBY/mother made out of?
How do I know if my Kombucha brew is successful?
What ingredients and equipment do I need to make my own Kombucha?
How long does it take to brew Kombucha?
What is Continuous Brew vs. Batch Brew?
Can I make good Kombucha with a dehydrated SCOBY? What about with just starter liquid?
What should I do with all these extra SCOBYs?
Should I be adding vinegar to my brew?
Can I drink kombucha if I have Candida, diabetes, alcoholism, etc.?
HEALTH = WEALTH
Any of These Sound Familiar? 
I feel fatigued throughout the day
My doctor recommended probiotics to help with my issues but I've heard that taking supplements doesn't really work
Something feels "off" with my digestion
My morning coffee leaves me with a crash instead of the energy I need
I feel like I can't control my sugar/alcohol cravings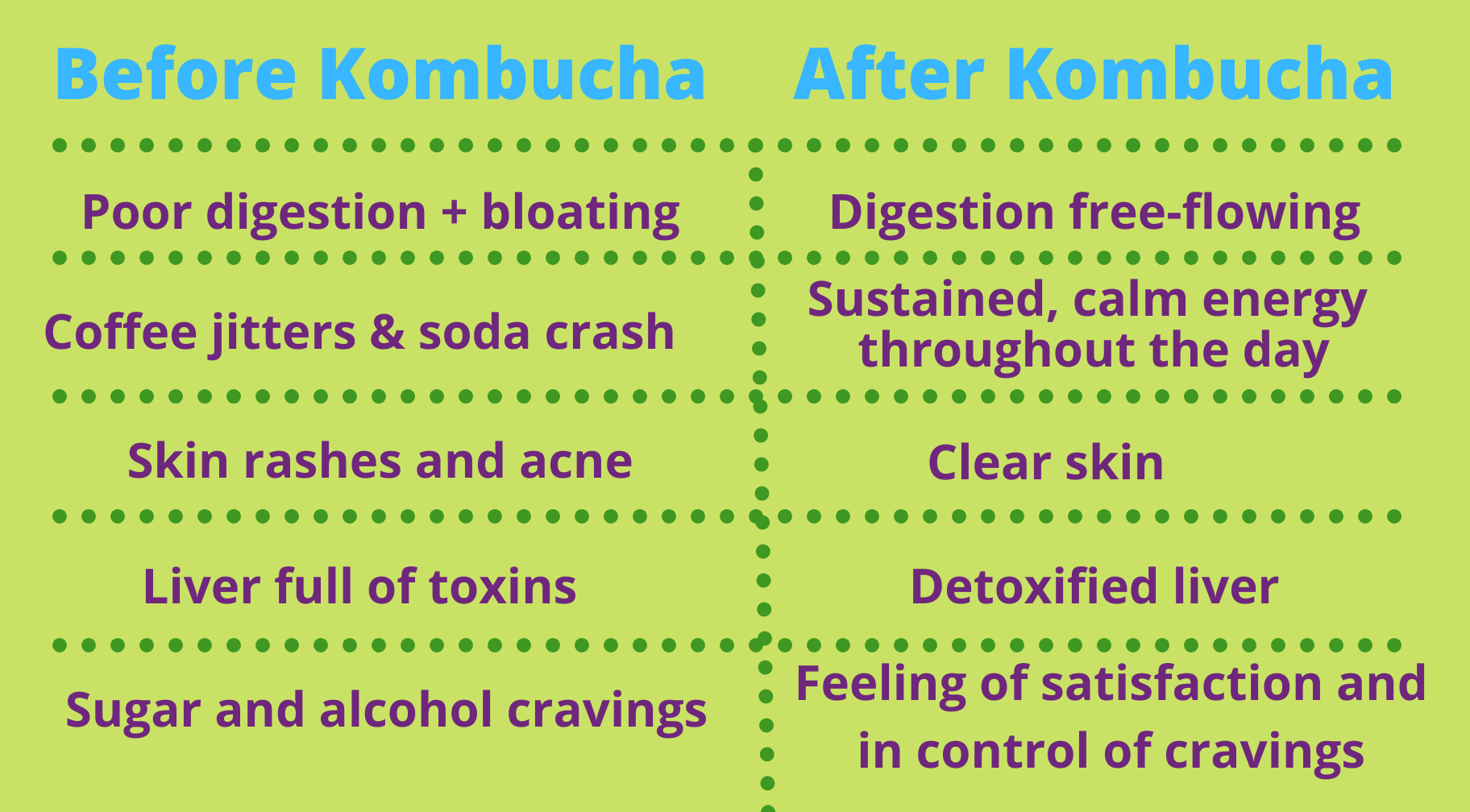 FAQs 
SO… WILL YOU JOIN US AND GET ON THE PATH TO EXCELLENT HEALTH?
We can't wait to see you there!