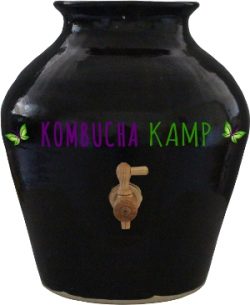 Continuous Brew Kombucha
The Smart, Safe & Easy Solution!
Brew the Healthiest, Easiest, Tastiest Kombucha
Just as the Ancients Did
The Continuous Brew Kombucha Method is for new Kombucha brewers and seasoned Kombucha brewers alike. In fact this is the very method that people for generations in China, Russia, and Germany have been employing with great results. Simply put, by using a Continuous Brew system, you get more of all the really good stuff in your Kombucha. More nutritious acids, more friendly bacteria, more of all of it. Plus, Continuous Brew Kombucha also produces, in my opinion, the best taste.
I have 4 Kombucha Continuous Brew Systems working in my own home, three porcelain and one stainless steel. I love having fresh, unflavored Kombucha on tap whenever I want, especially to mix with juice or water for new drinkers. And I love flavoring my Kombucha, and that can be done just as easily from this Continuous Brew Kombucha system as from a jar. In fact, it's easier to fill bottles directly from the spigot.
Kirk Hayes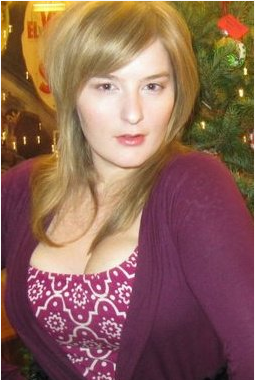 "The benefits of continuous brew Kombucha were almost immediately apparent and the complexity of the flavors I am able to achieve after bottling my brew are better than any store brand I have tried to date!
My body feels better when I am able to keep it in balance; drinking Kombucha every day is a very important part of my personal health routine.
With the Continuous Brew method, enjoying fresh Kombucha is as simple as 1-2-3.
Set up your Boocha Brewer and let the sweet tea and SCOBY do the magic that they do…
Sip and enjoy a fermented tea that is customizable to your palate
Replace what you drink.
The Continuous Brew Kombucha Method makes brewing accessible to anyone and everyone – which is exactly how it should be! I feel so blessed to have my beautiful brewer seated on my kitchen counter, changing my life, or at least the way I approach my health, everyday."
Carly Volpe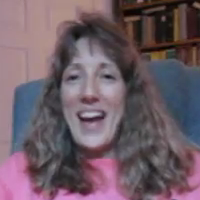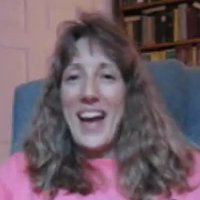 Holly Lewis
Continuous Brew Kombucha
What are the advantages?
The Top Three Reasons:
1. HEALTHIER: Using one container to both ferment and dispense your Kombucha removes much of the risk of contamination associated with the batch brewing method where the SCOBY is removed at each cycle.
2. TASTIER: The Continuous Brew Kombucha System allows you to customize the taste of your Kombucha more easily than batch brewing methods. There is a more distinct balance of sweet and tart. Plus you can opt to just add a splash to any beverage.
3. EASIER: The Continuous Brewing System is easier to use, from drinking to bottling to refilling.
UPDATE: I almost forget the biggest advantage of all: SAVES $$$!
How does it work exactly?
In the batch brewing method, every time you brew, you make a bunch of sweet tea and combine with a little delicious starter liquid, a super sweet 9/1 solution. After 1-2 weeks, the SCOBY and starter liquid work very, very hard and finally transform ALL that liquid into Kombucha Tea (KT).
By contrast, with your Continuous Brew Kombucha System, you will only be refilling around 25% of the container with sweet tea nutrient solution, while 75% is your mature fermented tea and giant SCOBY, this time a powerful 3/1 concentration in favor of the Kombucha. It will take only a day or two to transform that relatively small amount of sweet tea into healthful KT.
"Brewing is easy, just pour in the sweet tea.
Bottling's a snap, just hold under the tap."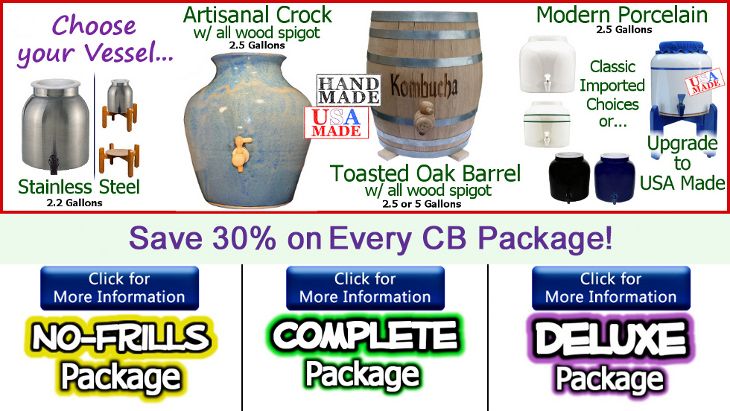 Continuous Brew Kombucha is easy and fun, too! Depending on how much you drink, well, that's how much you put back in. Simple. If you think the Kombucha has gotten too tart, drain some mature brew out and set it aside, then add more sweet tea mixture and you've instantly customized your homemade Kombucha to your own taste.
Increased Benefits?
For real or what?
Hey, I'm not making any claims. And you should always talk to your doctor for any medical questions you have. Read my full disclaimer here. I don't have a degree in science but I read a lot and always want to know more. So, I searched all over and found these Kombucha researchers located in countries all over the world, and they ARE scientists. And they have found some pretty cool things in Kombucha.
Basically, while regular brews of Kombucha are healthy, researchers have noted that when homebrewers allowed their Kombucha to ferment longer than 10-14 days, as you do in a Kombucha Brew Kombucha System, an even greater number of beneficial acids formed in much higher concentrations than in shorter brewing cycles.
In fact, shockingly, some of the absolute best acids for your health don't begin to form until 2 weeks into the fermentation process. Some not till 21 days into fermentation. Once you've begun using your Continuous Brew, not only will the acids be expressed more fully, the bacteria and yeast will have time to mature.
What worldwide researchers have discovered is that some of the acids found in the more mature Kombucha brews can successfully bind to toxins and allow the body to flush them from the liver and gut more efficiently than without Kombucha. Like bodyguards carrying troublemakers out of a club and tossing them on the street. Get out and don't come back!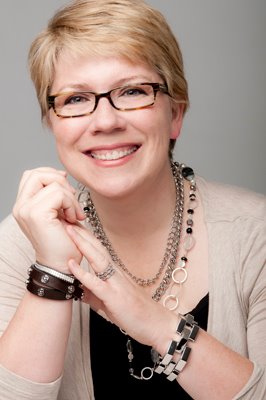 "Hannah, I'm so impressed with my continuous brew Kombucha Kit and all the extra goodies that I got with it. You've made it so clear and simple. I've brewed my own kombucha before, but with this kit I have been really pleased with the consistency of results, the incredible thoroughness of the instructions, and the really attractive presentation (I LOVE my countertop kombucha pot with its adorable purple t-shirt).Kudos to you for a job EXTREMELY well-done. It's not often you see such thorough attention to quality, customer education, and service. It's awfully refreshing when you do."
Leslie Irish Evans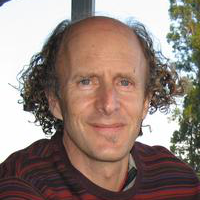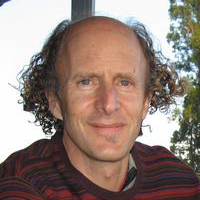 "If you are thinking about brewing your own Kombucha – you need look no farther than this web site – and store.
I live in Boston MA as far away from Hannah, the Kombucha Mamma, as you can get in the USA – yet I felt her support every step of the way.
First, I started with her well paced free five-day course. I never felt overwhelmed with too much information. Then when I ordered the brewer and supplies – everything came in less than a week's time.
Her downloadable instructions on how to make your first brew were perfectly clear. And I never needed to ask any questions which weren't already answered. But when I did contact Hannah – she always immediately got back to me.
I am on my third batch – I have bottles of plain KT and one's mixed with juice and I drink it right out of the tap – and everyone who comes over is so impressed and happy.
I just want to thank you Hannah for providing such a trustworthy service – that keeps your customers and me well informed and smiling."
Bert Seager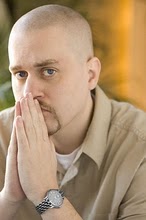 Eomhd and Family
So Just Brew For A Long Time, Then? Will That Taste Good?
I have a long brewing cycle myself, but I also have loads of jars and 4 Continuous Brewers going at all times, so I'm never dry ??
Most people don't have the space for the amount of Kombucha that I make, nor the patience to wait so long to drink fresh, delicious KT! This is where the Continuous Brew Kombucha method shines. By allowing the majority of the brew to mature for longer times, but by also cutting the flavor with small amounts of sweet tea at regular intervals matching your drinking schedule, you naturally create a well-mixed flavor that pleases but also contains the most healthful brew possible. The best of both worlds!
Plus the flavor is super easy to customize. Just add a splash to your favorite juice. Use the spigot to easily and cleanly pour into recycled bottles with pieces of fruit or ginger. Enjoy a fresh glass right from the tap!

What About The Sugar? It'll be in my Kombucha now, right?
But wait! I'm diabetic, or just concerned about my intake. Won't the sugar I dump into the Continuous Brewer just end up in my glass of KT? The short answer is no! Your Continuous Brew System will gobble up the sugar very quickly. The reason is that the yeast and bacteria have been able to make a very happy home inside your Continuous Brewer. Over time, a LARGE Kombucha mother will fill the crock and lots of hungry bacteria will be hanging out just waiting for a shower of fresh sweet tea to quench their thirst.
When you pour in the nutrient solution, they will go to work right away, and if you feed the Continuous Brew SCOBY after you have drawn off your servings for the day, they will have 24-36 hours to finish off that sugar and transform the tea into young Kombucha. Your brew will mature quickly yet remain delicious all the time. I'm getting excited for you because I use my Continuous Brew so often and can't imagine living without it.
Continuous Brew Kombucha is The Safest
Wanna know another great thing? The Continuous Brew system rarely needs to be cleaned, certainly less often than your brewing jars. Because you are leaving the SCOBY and all its "residents" alone and just dousing them with tea instead of pulling the SCOBY out, the chances for foreign bacteria, mold or other contamination are dramatically reduced.
Think about it. When you brew in the jar via the batch method, each time you have a complete brew, you have to remove the new baby SCOBY and mother SCOBY to a glass bowl (or other glass container), empty the newly brewed Kombucha into bottles (which I can tell you is tough and a bit sticky when trying to pour out of a jar), brew your new sweet tea and then, once it has cooled back to room temperature, add the SCOBY(s) back to your jar. IT'S TIME CONSUMING. AND ALL OF THIS MUST BE DONE IN A COMPLETELY SANITIZED ENVIRONMENT.
With my Continuous Brew Kombucha System, I simply mix up my sweet tea, wait for it to cool, then pour it directly into my Continuous Brewer with a pitcher. I never touch the SCOBY. There is no need to have an extra vessel on hand for transferring anything. We can even make sweet tea ahead of time and just dump it in there when I need it, no other preparation needed. I can't tell you how convenient that makes Kombucha brewing. It is so easy and clean it makes the process a breeze.
————————————————–
Kombucha Mamma Continuous Brew Packages
are the HIGHEST QUALITY on the market.
————————————————–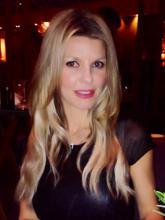 Susanna Kay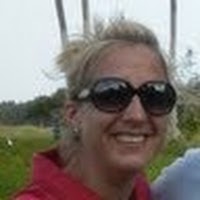 "Oh where to begin. I started continuous brewing almost 5 months ago now completely terrified about my endeavor. I laugh now looking back at how nervous I was! Deciding to continuous brew was one of the best things I did for my health and my wallet!
Since starting I now have fresh bubbly tea daily and have started playing with different flavors and even attempting a few cocktails on a warm spring evening.
Before brewing I was spending any where from $15-25 a week on store bought tea. I loved the feeling the tea gave me but restricted my intake mainly because of the high cost. Now I get to enjoy the tea whenever I like and spend more like $15 a month on tea/sugar!
There is something so fulfilling about creating your own tea! I highly recommend this "home project" to anyone who loves kombucha tea and doesn't want to pay a lot for it or wait weeks for batch brewing!"
Beth Quitadamo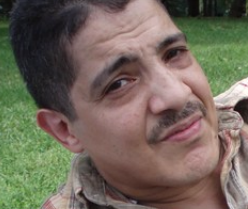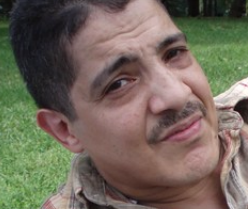 Erminio Santiago
Want More Kombucha Continuous Brew?
Let me tell you another great benefit of the Continuous Brew Kombucha system. It's HUGE! I mean compared to the standard 1 gallon glass jar. My Continuous Brewing System is 2.5 gallons, which means I've always got plenty of Kombucha on hand. But that's the secret to Continuous Brew. When I pour in that sweet tea, the power of the remaining Kombucha goes to work and accelerates my brew.
Let me say here, that I love brewing Kombucha in a gallon jar and handling my SCOBYs as I believe it keeps me in touch with the energy of my brew. And if you are drinking a bottle or two a week, which is just right for some people, the process can be zen like, a time to commune with your SCOBY and feel connected.
But, if you are drinking more Kombucha, sharing with family or roommates, or giving some to friends, the constant upkeep of multiple jars can be tiring.
I highly recommend, for serious Kombucha drinkers or just ANYONE who wants the EASIEST and HEALTHIEST Kombucha brewing process possible, invest in the Kombucha Mamma Continuous Brew System and you'll be very happy you did. I know you will.

When Fun is Serious
Here's the other secret about Continuous Brewing: it's FUN! I'm serious. Maybe it sounds corny, but having really good Kombucha "on tap" gives me a little kick even now. I love just grabbing a glass and taking a swig or putting just a little into my morning juice or water. My visiting friends have started to help themselves, which I love.
Recapping All The Advantages of the Continuous Brew Kombucha System
BREW MORE SAFELY: Substantially reduce the risk of MOLD. This alone is reason enough to begin Continuous Brewing immediately.
LESS CLEANING, LESS MESS: No need to clean your brewing jars every week, no more messy spills when bottling. Awesomeness.
SAVE TONS OF TIME & MONEY: Brewing is easy, just dump in the sweet tea. Bottling is a snap, just hold under the tap. (nice rhyme)
PERFECT FLAVOR, ALWAYS ON TAP FOR YOU: Customize your Kombucha's flavor easily and make it super easy to pour a glass for anyone. I swear it makes Kombucha more fun.
GET THE HEALTHIEST KOMBUCHA BREW POSSIBLE: You read what the researchers said! Longer brew = healthier you.
"When I first started continuous brewing I was very nervous, but after getting the hang of it, I LOVE IT!!! I love that your brew is always ready to either drink right out of the spigot or to flavor for the second brewing process. The crock is beautiful sitting in my kitchen and there is virtually NO MESS!!! I love the fact that you do not have to handle the SCOBY! Even though they are lovely little creatures…handling them is a little intimidating….plus I always worry that I might contaminate my brews. With the continuous brewing that is no longer a concern of mine. Brewing Kombucha at home saves sooo much money!!!!And like anything, once you get the hang of brewing for your own needs, it is so simple.I love my continuous brewer!!!! and even got my mother started with her own."
Julie Akerman
"I love seeing my CB kit…makes me feel like I am consciously caring for myself, which I am more convinced now than ever before that women need to do more of.
My first batch was really simple, mostly due to really simply laid forth instructions… to be honest, I watched the videos 5 days after I started the batch and got a tad worried thinking I ruined it b/c I missed curing the container with vinegar instead of just wash/rinsing and the added 3 drops of concentrate! I taste tested the almost week-old brew and all seemed to be on track –phew! I did add the concentrate at that point… and it still seems all is well!
All this is to say that the process was easy and the living culture must have known how eager I was to get started that God encouraged it to overlook my impetuousness and nurtured nature to keep taking a healthful course…I cannot wait to start my 2nd stage of fermentation-flavor-brewing!!!"
Jane Park
Laura Koehn
********
Want even more Testimonials? Okay!!!
Alysia McDonough
"I love this kombucha continuous brew. It is beyond awesome. All you have to do is make the tea and add it to the container and decant from the spigot and repeat. I don't think it can get any easier.Also everyone loves my kombucha better than the store bought kind. They are bringing their containers over and I flavor it for them. I think it also tastes good because of Hannah's tea blend. I haven't tried it with other teas and not sure if I want to. You definitely won't regret buying this!"
Steven Wiggins
"It is simple and easy to do but I like the fact that you don't have to keep moving the scoby, I believe that helps with unwanted mold or other things that could occur. I was afraid of mold initially but my scoby looks so healthy, no signs of any unwanted gremlins. Also that heating pad seemed to help being we are in a northern climate, it always seems to be on the cool side without that heater. It still grew but at a slow rate."
Susan Cline
"Finding you Hannah has been the best find EVER!I was brand new to brewing and jumped right into the continuous brew system. I already knew how much I loved drinking Kombucha and how much I disliked paying $3.50 a bottle… and within a few conversations with you, I instinctively knew that the continuous brew would be perfect for me. I also went with the heater and so glad I did, as I believe it has made a huge difference in my successful brewing. I am still playing with various flavors (although have to admit that ANYTHING with ginger is my true love!!!) I am so appreciative of, not only the continuous brewing system, but even more important, your consistent support!!!! You add such a very personal touch to the process and so have always been so welcoming of my many questions. I really enjoy the online Kombucha sessions and I can't thank you enough for helping my kombucha experience be so positive and such a wonderful addition to my life!!Thank you Hannah!!!!"
Marcia Laska
"Continuous brew method allows you to fuss over the process or leave it alone for a few days. The brew is easy to bottle and have on hand to enjoy and share. It also provides you with a collection of "mothers" to dry for your dogs to gnaw on or keep as backup. "
Dwayne
Del Rio
"Let me tell you that the benefits of continuous brewing far outweighs the batch brewingmethods.More vitamins, minerals and other beneficial elementsferment as the brew stays longer in the container. Health wise you will benefit.On the cleaning side you will do less cleaning, less chance of killing the scoby and less chances of missing turning a friend on to buchaif a batch is still fermenting.Continuous brewing provides a glass or two on a daily basis while it improves health."
Kimmy S.
"I love continual brewing because I have 3 kids under the age of three. It saves time, is less of a mess, and most of all, I find myself drinking Kombucha because it's always ready! I highly recommend it to every active mother."
Delores Baker
"I love continuous brewing because you get your favorite quicker. You can get more probiotics from your continuous brew. I like using a blend of teas to make my tea to get the most benefits from it.I looooovvvvve Kombucha!!! And I lovvvvvvve the benefits I get from it. A group of us are now continuous brewers."
Jill Dennis
"You will love the the ease of tapping your brew every day and refilling with tea already made and stored in your fridge. I have two continuous brews so I can drink from one and tap from the other jar and put fruit in it and cap it till it gets fizzy. The best of both worlds."
David King
"When I first started brewing Kombucha, I was very nervous. I have been drinking Kombucha Tea for 3 years and really enjoyed the health benefits until the company that I had been buying it from stopped making it and told me I could start brewing it myself.All the instructions I had found were very contradictory and confusing. It took 6 months for me to gather my courage up. I was so glad when I found Kombucha Kamp and Kombucha Mamma.She made it so clear cut and gave all the instructions I needed. I even jumped into continuous brewing. It has been so easy and I like that there is a forum to talk to other peoplewho brew Kombucha too.I enjoy the fact that I always have Kombucha on tap. I have never run out, not yet. My family is starting to drink it and that could present an issue if I don't start another brewer.The directions are easy to follow and once you get a few batches under your belt, there are so many flavors and recipes you can make. We have made grape, strawberry and peach/mango. I have even made different flavors just by using different teas to brew the Kombucha.It is really wonderful to make your own!"
Melissa Malhotra
"With continuous brew there is no more mess! And I have cut my cleaning time to nothing.I was always afraid with batch brewing that I was going to do more harm when washing bc the risk of introducing germs. With continuous I don't have that worry anymore. "
Paul Danda
"Continuous brewing is stupid-proof, unless of course you're a politician. Batch brewing takes a whole lot of time in comparison. Constant jar changing, tea brewing, mess cleaning, etc. Batch brewing just doesn't make much sense unless you're breeding SCOBY's for friends or for sale.Using continuous brew you simply decant, brew, pour in, cover, wait, repeat. And if all you want to decant is a gallon or so, simply replace the gallon you removed, and in a couple of days that fresh gallon you replaced is ready to go.Continuous brewing + stupid-proof = super happy KT fun times!"
Suzanne Herzog
"I have explained to many people the process of continuous brewing and the benefits I see from it. The first being, you always have tea available. That's the best. I decant a few bottles to have on hand or give away and make a batch of tea to add to my brewer. I can enjoy my decanted bottles, flavored many different ways. Then about the time I'm out of tea I have a new batch ready and waiting to be decanted. Love it!! Adding to the batch is very easy too. I just brew up my next batch, mix it, and let it cool in a glass jar and then pour it in. I say my little blessing upon the tea and the brewer does all the work. The brewer looks great sitting on my counter. The pour spout is convenient. I'm very glad I purchased it."
I get these e-mails literally EVERY DAY.
I could print these Kombucha Continuous Brew testimonials ALL DAY….
and we have even MORE reviews at the store!!!