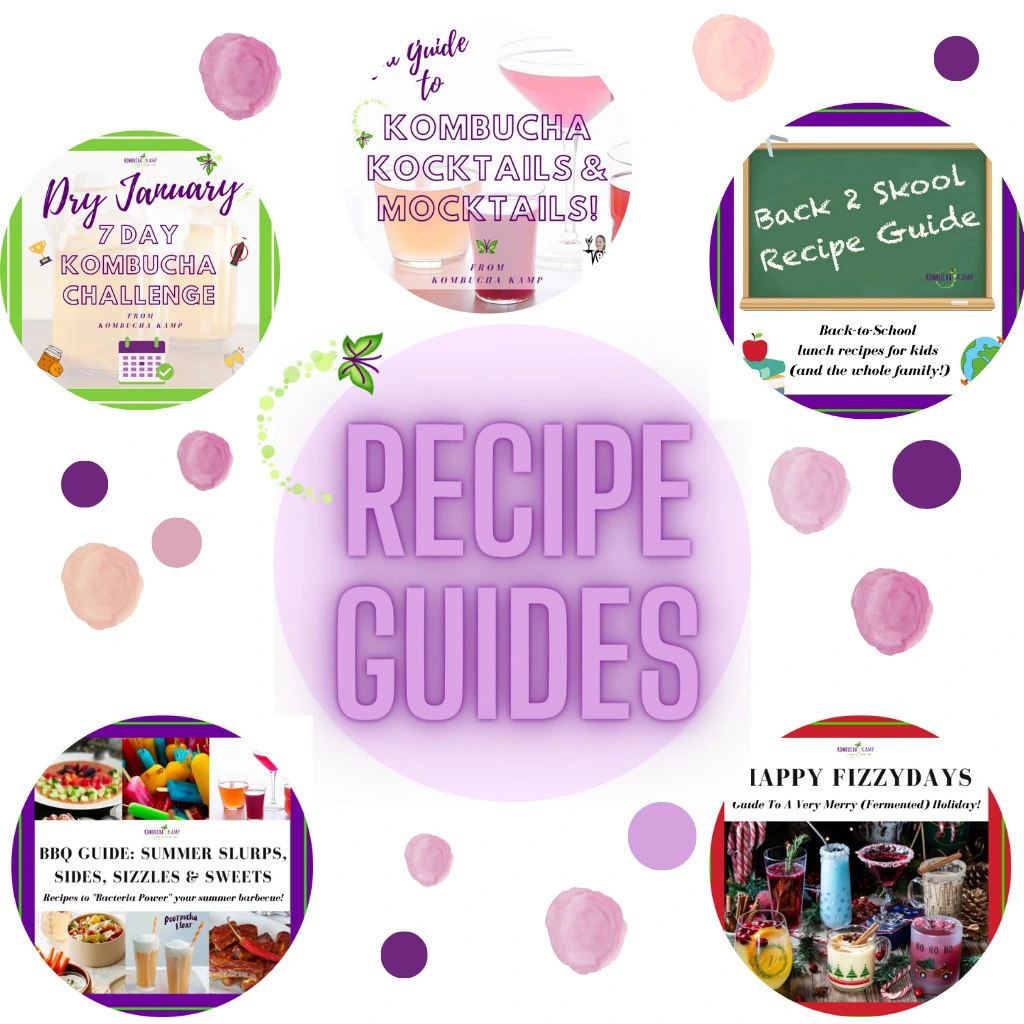 We love incorporating fermented foods and drinks into as many foods as possible for both the flavor component and added health benefits. No matter the occasion, you will find a recipe sure to please the crowd and they are a great way to "sneak" in probiotics for even the pickiest eaters. There are loads more recipes in our book, The Big Book of Kombucha as well.
Click on the image to download the recipe guide and have fun playing with your food!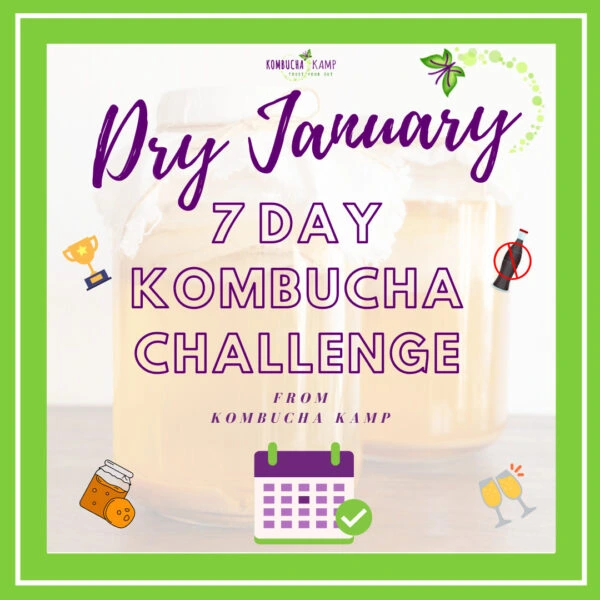 This recipe guide is designed to help individuals participate in a "Dry January" challenge while still enjoying the benefits and flavors of kombucha. It will provide a 7-day plan that includes different kombucha recipes for each day, allowing participants to have a refreshing and alcohol-free beverage option. The guide may include a variety of kombucha flavors, such as fruity, herbal, or spicy, to keep the challenge interesting and enjoyable.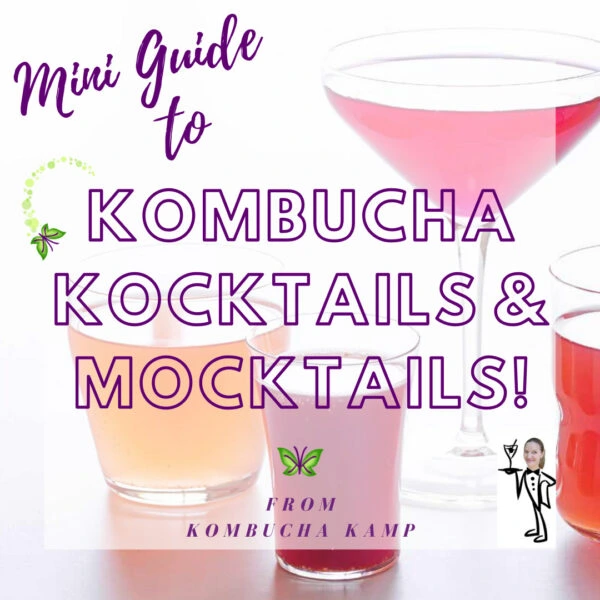 If you're looking to add a twist to your kombucha experience, this recipe guide is perfect for you. It will provide a collection of recipes for creating kombucha-based cocktails (kocktails) and non-alcoholic mocktails. The guide will offer instructions on how to combine different flavors of kombucha with various ingredients like fruits, herbs, and juices to create refreshing and creative beverages. Whether you prefer a tangy kombucha margarita or a fruity kombucha punch, this guide will provide you with exciting options to experiment with.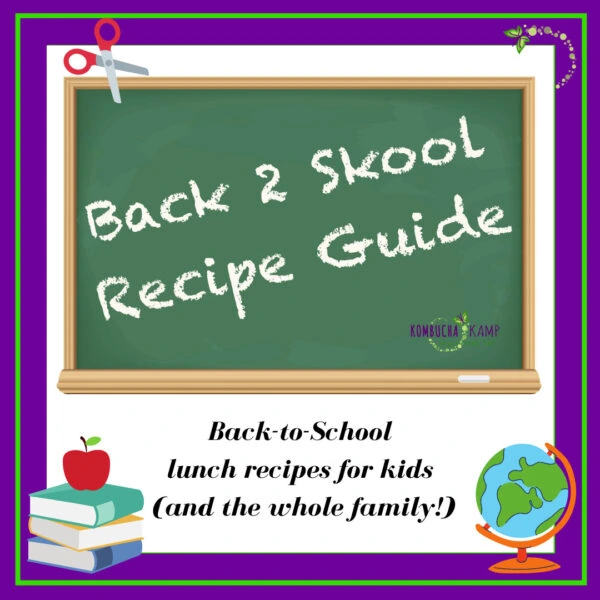 This recipe guide is tailored for the back-to-school season, offering nutritious and flavorful kombucha-based recipes for students and parents alike. It will provide a range of kombucha-infused recipes, such as smoothies, snacks, and lunchbox treats, that can be enjoyed by both kids and adults. The guide may include tips on incorporating kombucha into everyday meals, promoting a healthy and probiotic-rich diet for the school season.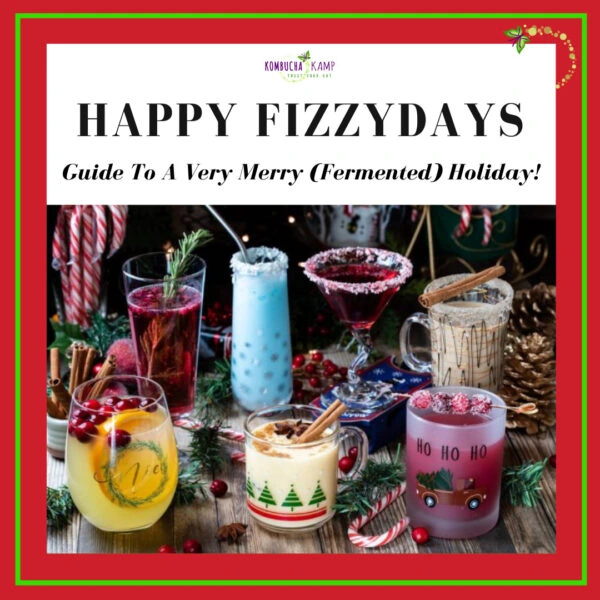 This guide focuses on creating a festive and fizzy atmosphere with kombucha-based beverages. It will provide recipes for bubbly and flavorful kombucha drinks, perfect for special occasions, holidays, or celebrations. The guide may include recipes for kombucha spritzers, sparkling kombucha cocktails, or unique flavor combinations to elevate your drink offerings and make your celebrations more enjoyable.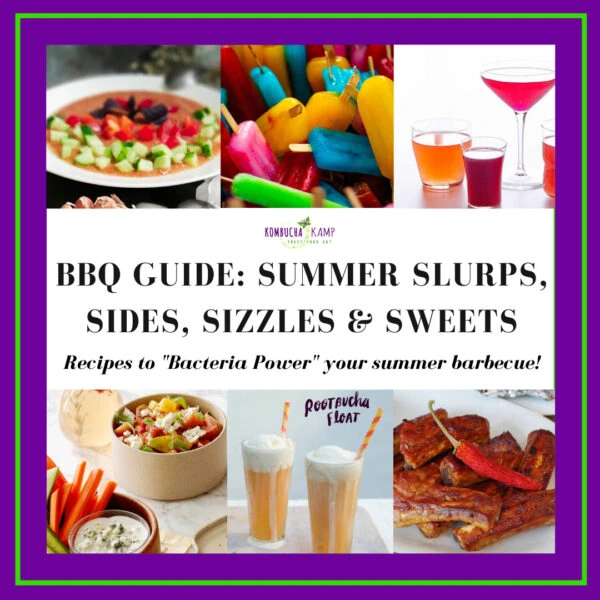 This guide is specifically tailored for summer barbecues and provides recipes for refreshing kombucha-based beverages that complement outdoor grilling and dining. It will offer a variety of recipes for cooling and flavorful kombucha drinks, such as fruit-infused kombucha spritzers, tangy kombucha lemonades, or even kombucha-based iced teas. The guide aims to enhance the BBQ experience with delicious and thirst-quenching kombucha options that pair well with grilled foods and warm weather.
Each of these recipe guides offers a unique theme and a collection of recipes centered around kombucha. They provide creative and enjoyable ways to incorporate kombucha into your daily routine, special occasions, or seasonal celebrations, allowing you to explore new flavors and enjoy the potential health benefits of this fermented beverage.