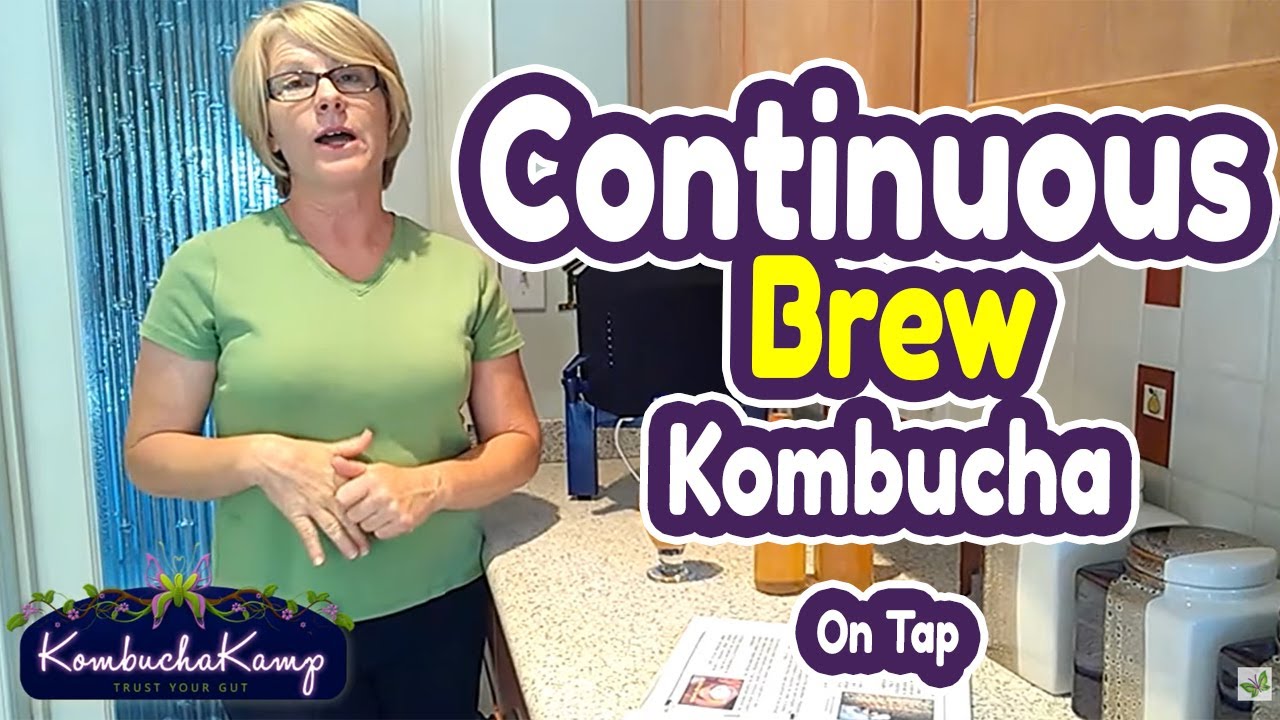 The benefits of continuous brewing Kombucha are almost immediately apparent, and the complexity of flavors I am able to achieve after bottling my brew is far superior to any store brand I have tried so far!" 
The process of making continuous brew kombucha at home is simple and inexpensive.
Kombucha brewers of all levels can benefit from the Continuous Brew Kombucha Method. Chinese, Russian, and German people have been using this method for generations with great success. You get more Kombucha by using a Continuous Brew system. The body gets more beneficial acids and the bacteria multiply. Additionally, Continuous Brew Kombucha has the best taste in my opinion.
Listen up as Lisa lets you in on how easy and FUN Continuous Brewing is with the Kombucha Kamp kit. She talks about how she has more energy and her favorite flavoring recipes so far. We really love Lisa's enthusiasm and doesn't she look cute with her KKamp t-shirt and heater? 😉 Well, we created the heater ourselves, it's very efficient. The brewer tee and cap are our innovations too. What a great video, thank you for sharing your Kombucha love with the world Lisa! 🙂
Advantages of Continuous Brew
Easier than batch brew

More beneficial acids

No need to handle the SCOBY

Less cleaning involved

More FUN!