Just got a message from GT that his brand is currently available in CA, OR & NY.  Testing is being conducted on the new formulation to make sure that it will be compliant before they release it nationwide.  It is anticipated that it will be back on the shelves by the end of the month or early September.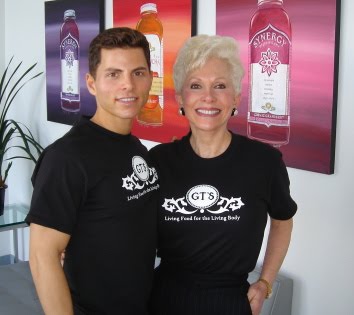 GT Dave is the man behind Synergy Kombucha & GT's Kombucha.  Kombucha's current popularity can be directly attributed to him.  My first taste of Kombucha was the Gingerade and I've been hooked ever since.  I was glad to have the chance to discuss some of the current issues regarding the Whole Foods recall with him recently.

KK: How did you first hear about the recall?
GT: We were notified by Whole Foods.  WF had received information from some other brands who had concerns about the potentially elevated levels of alcohol present in the bottled product currently in the market.
KK: So this was this recall issued by the FDA?
GT: No.  It was issued by Whole Foods.
**UPDATE** – TTB to investigate alcohol levels in Kombucha to determine if it needs to be regulated by them.
KK: How elevated are the levels of alcohol in the Kombucha?
GT:  They have not revealed that information to us at this time.  From what we understand, this is a technical issue in regards to the label.  The exact levels have not been substantiated but it sounds like they are still below or at 1%.  A glass of wine has 14% alcohol, presumably one would have to drink 14 bottles of Kombucha in that transformed state to even reach that level.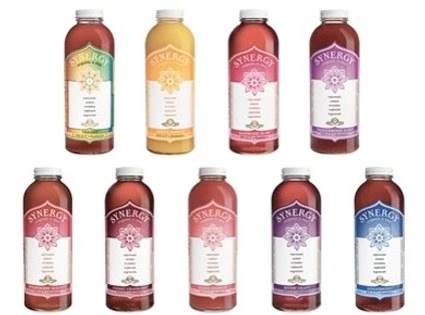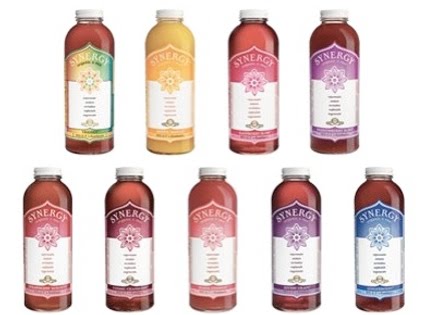 KK: Does the amount of alcohol affect the positive effects of Kombucha?
GT: No.  The amount of alcohol is so slight that it doesn't negatively impact the health benefits or detract from them in any way.
KK: How long do you think this situation will last?
GT: This is a situation that occurred with product in the marketplace currently. We are doing our part to identify the problem, resolve it and move forward. We don't want to beat it to death. We want to put an end to the speculation. We all want to make a product that is compliant and sell-able. This is a speed bump or hiccup.

KK: How do you anticipate dealing with this issue?  Do you think you will reformulate your mother i.e. using microbiology to select specific types of bacteria and yeast known to not create alcohol as a byproduct and combining them to make a new mother from which to ferment subsequent batches of Kombucha?
GT:  We are looking at every single aspect of the production to remove any likeliness that this will occur again.  Although we don't have a definitive time frame, we are hoping to be back on the shelves sooner rather than later.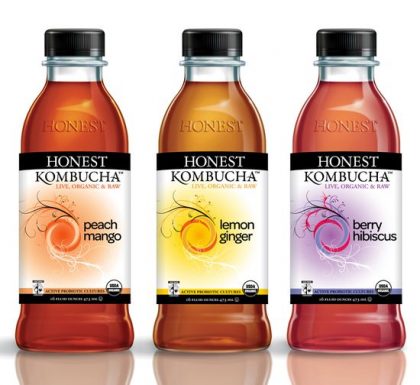 KK: How concerned are you about other Kombucha companies and even big names like Coca Cola (Honest Tea Kombucha) entering the market?
GT: I feel there is enough room in the marketplace for all of these brands. We each bring something different to the table. I, personally as an owner and creator of the product, don't pay attention to other products on the market because each flavor I create is an expression of my own personality.
KK: Where is your Kombucha brewed?
GT:  It is all brewed in our facility in California.
KK: I know that you personally taste test every batch.  How much Kombucha do you drink in a day?
GT: I drink on average 1 ½ – 2 gallons of Kombucha a day. Moderation is essential in life. I wouldn't recommend people drink as much as I do. It's part of my job – I am the guinea pig. No matter how much I drink, I never reach a level of I've drunk too much and now I'm sick. The Kombucha is so clean and resonates so nicely with the body.
KK:  Most people wouldn't be able to drink that much Kombucha on a daily basis.  Why do you think it doesn't affect you negatively?
GT: I live a clean and healthy lifestyle. Kombucha only creates potentially adverse reactions when they are detoxing someone who may have a toxic lifestyle. Most people who have a very clean lifestyle's experience is similar to mine where they can drink several bottles and not have negative reactions.

KK: What do you mean by clean lifestyle?
GT:  I am incredibly conscientious in my lifestyle and diet. No alcohol, no drugs, nothing artificial, vegetarian, athletic, organic – it all plays a role in your overall health.
KK:  Do you ever feel "high" or "drunk" from drinking Kombucha?
GT:  I always feel high when I drink Kombucha just like I feel high when I workout. The definition of high is questionable. No, I don't feel drunk. Truthfully, I'm such a lightweight when at social gatherings and I comply with the social pressure to carry a mixed drink in my hand, I will consume only a few ounces of alcohol over the entire evening and feel tipsy. I never feel anything that's even close to a buzz or feeling tipsy when I drink Kombucha. The alcohol levels in Kombucha are really insignificant.
KK: What do you do with your spent cultures?
GT:  We use the cultures as compost. We work with another company that specializes in compost. It is more eco friendly to return them to the earth rather than continue to process them. Since it is organic to begin with, the best place for it to go is back to the earth.
KK: Do you have any other thoughts or comments about the situation?
GT:  Proper communication and precise information are critical in times like these. The last thing we need is speculation or for there to be a backlash.  We want our customers to feel like Kombucha is something reliable and credible. And we certainly don't want to blow things out of proportion. These recent events are pretty isolated. We've maintained a pretty impressive track record prior to this incident.
To put it in perspective, there is no food illness here, there is no contamination, this is a technical issue.* Within the last few years, there are industries that have had serious recalls of their food items that had resulted in illness or death. None of that is going on here.
*emphasis KK