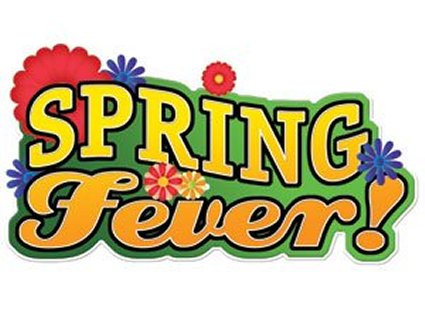 Spring has sprung!  I've been rooting around in the dirt, planting tomato seedlings and weeding out the dead leaves.
The petunias are in full bloom and the intoxicating fragrance of jasmine is wafting around on the breeze. This is an electrifying energy this time of year that is palpable as life in its many forms re-emerges from the cold winter.
The speed of your Kombucha ferment will start to pick up too as the warmer temps encourage new growth and increased carbonation.
Here are some vibrant videos to stimulate and delight.
One of my Continuous Brew clients is the highly acclaimed jazz pianist, Bert Seager who founded the jazz trio "Kombucha" with fellow Kombucha lovers and bandmates Austin McMahon (drums) & Sean Farias (bass). The trio bring their homebrewed KT to every gig and share it with the audience before jammin out!  I love their cute tag line "A lightly sparkling beverage made by adding live culture to tea.  A tightly sparkling sound made by adding living culture to three." This song may inspire feelings of romance, spontaneous smiling and bubbly be-bopping.
httpvh://www.youtube.com/watch?v=FmpxuiECoiY
Bay area booch buddies, House Kombucha, commissioned a beautiful mural from camer1 of Laserpunch Rattlecan Blasters. This short-n-sweet video is jamming with hot tunes, rad art work and a quick peek at the cool peeps of House Kombucha. Off da hook, yo!
httpvh://www.youtube.com/watch?v=CiAUZm9FeAY&
David Payne, Ali Meyer & Kent Ogle of Oklahoma City's KFOR Morning News sample some Kombucha brewed by local raw food restaurant, 105 degrees. David Payne's reaction had me in stitches. What was your first reaction to tasting the booch?  Comment below!
(okay this darn video won't embed properly, so visit the link to watch (warning: you may have to watch a short ad))

Kombucha Juice Packs a Punch by LocalNews-GrabNetworks
Gourmand & connoisseur of the bizarre, Andrew Zimmern gave Kombucha a try at the D'lish vegetarian restaurant in Sedona, Arizona.  Find out what Andrew has to say about the prickly pear KT.
nöle giulini is an artist who worked extensively in the medium of Kombucha culture.  This fascinating video details her process from SCOBY formation to final sculptures.
httpvh://www.youtube.com/watch?v=sLYqzj8W6ro