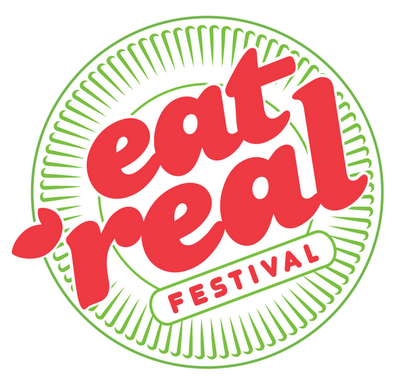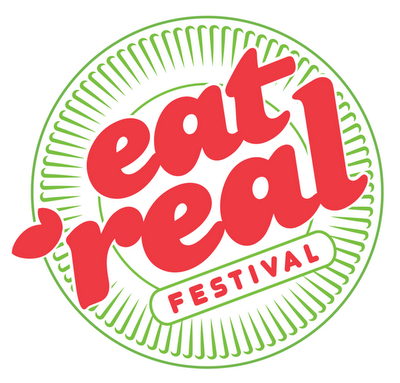 Live in the LA Area? Come to the Eat Real Fest this weekend in Culver City and meet the Kombucha Mamma!
I will be presenting on Saturday at 1pm (Master Craft Stage) and will be on hand all weekend at my booth talking Kombucha, selling Kombucha Cultures, Kits & Brewing Supplies and generally looking to meet cool people.
The event will be packed with amazing stuff so come on out to say hello and try some Hannah's Homebrew!
Check out this cool time lapse video of our booth set up!
******** 
I am inspired by this pair of brothers who are building a zero-waste brewing/farming/energy/somanythings facility in my hometown of Chicago called The Plant.
While the whole thing won't be up and running before early next year, this ambitious and forward-thinking endeavor (check out the incredible diagram below) includes the currently operating Living Well Brewery, producer of Nathan Wyse's Thrive Kombucha, a local Chicago brand.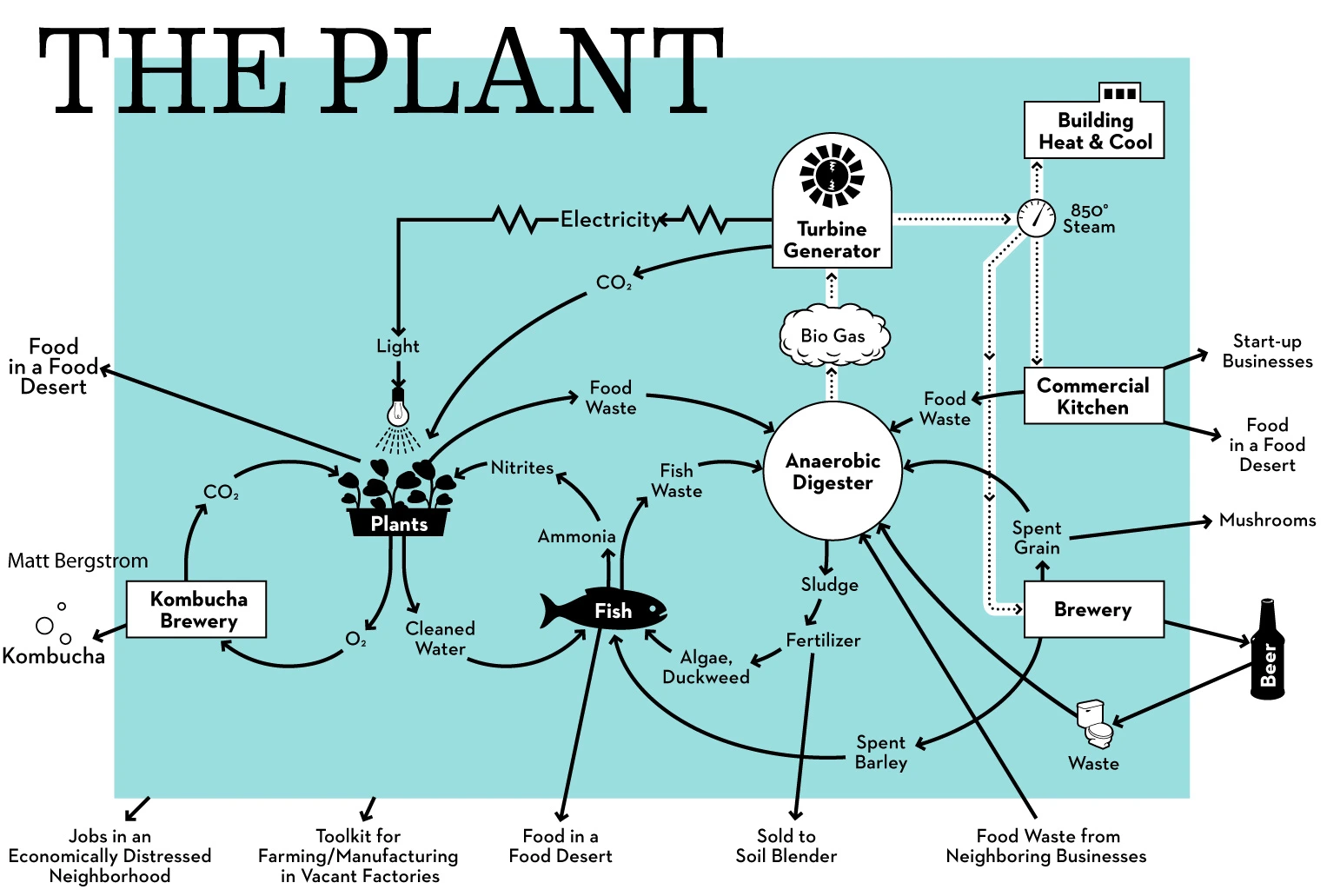 Capturing the CO2 from the Kombucha brewing process is a critical factor in the design but has presented some problems.
These are the kinds of buildings we should be looking to create, and the fact that the Evans brothers refused trash collection for their facility is a testament to how serious they are about doing things differently.
Hats off!
******** 
If you are yet to see this red-hot viral video, listen for the Kombucha reference.

Classic!
********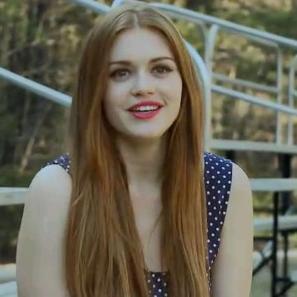 Former Lostie and current star of MTV's Teen Wolf Holland Roden says, when asked about her favorite things:

"Nestle Quik Strawberry Milk (when will they make it without HFCS?!?!) poured over Blue Bell homemade vanilla ice cream….or GT Dave Synergy Kombucha- Serenity Strawberry flavor"

You're on the right track honey! How about strawberry Kombucha over vegan vanilla ice kreme or even some raw milk ice cream? You'll get there. If only I could send you a text. lol
********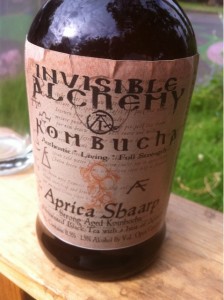 I am loving this label from Invisible Alchmey Kombucha, a product of the Captured By Porches Brewery up in Oregon, run by Dylan Goldsmith.
These folks jumped into the Kombucha game specifically because they believe high-quality, unadulterated Kombucha naturally rises above .5% ABV.
When the withdrawal occurred last Summer and other producers considered acquiring licenses to brew full strength Kombucha, CBP decided to simply employ the facilities and licenses they already held to make a full strength Kombucha. Looks fascinating.
I'm still waiting for my samples in the mail, Dylan. lol
Bonus info: These folks have "beer bikes" you can rent with kegs of Invisible Alchemy Kombucha for your next party. How neat is that!
********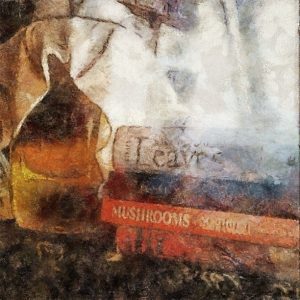 Kombucha as art (link no longer active). What do you see when you look at it? ——>
******** 
Kombucha sorbet is not a completely new idea, but Buchi's Fire Kombucha Sorbet sure did get a reaction out of this frozen foods reviewer.
Actually, he loves the stuff and even starts a conversation on how to make Kombucha at home while marveling over the powerful spice of the ginger and fermented flavor of the Kombucha. Looks marvelous.
********