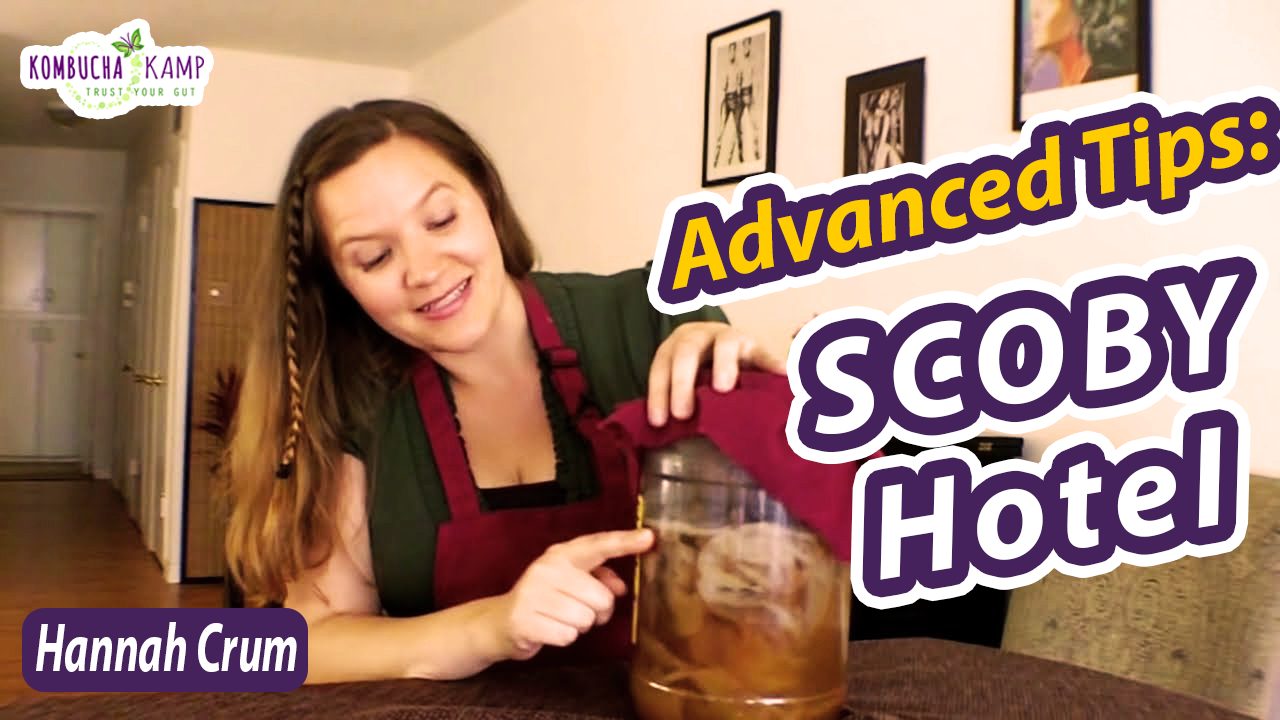 A SCOBY Hotel is an essential tool in every Kombucha brewer's toolbox. In the event of a mold outbreak, it may make your life easier to have a couple of Kombucha cultures on hand. Learn my tips and tricks on SCOBY storage. You never know when one of those extra SCOBYs will come in handy with all the great uses for them:
SCOBY face mask

Living band aids

Pet treats

Vegan sushi

Compost/soil amendment
I make my SCOBY Hotel work for me. First, I always use a cloth cover to allow the circulation to give the SCOBYs airflow. What happens is you have all these layers of SCOBYs and then it creates a new layer on the top which is another extra SCOBY for you to use. 
The SCOBY Hotel Storage Tricks and Tips
The question now is how would you store the SCOBY hotel? Never store your kombucha SCOBYs in the fridge – it's better to keep them at room temperature. It is always a good idea to label the jar so no one in the household throws it away by mistake! SCOBY can be stored for up to six months like this. We recommend keeping the jar about half full of liquid and replacing half that liquid with sweet tea every month or so. Now that you've followed the instructions in our SCOBY Hotel storage video, you're ready to start your own! 
Additional Kombucha Recipe Resources:
Kombucha Kamp is the #1 Kombucha site in the world! Come by for Free Kombucha Recipes, How To Make Kombucha Videos, and 100% Organic Kombucha Cultures with Free Support. KombuchaKamp
#ScobyHotel #ScobyHotelfoodrecipe #ScobyHotelrecipe #ScobyHotelvinegar #ScobyHotelkombucha #ScobyHotelfeeding #ScobyHotellid #ScobyHotelcontainer #Kombuchabenefits #Kombuchateazen