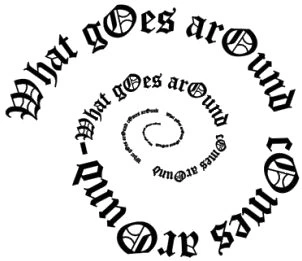 What goes around comes around. In this edition of Kombucha News, Kombucha Kamp gets lots of internet love and asks you to pay it forward and engage in your own community.
********
Inspired by Buchi's Fire Sorbet made by Hop Ice Cream Cafe in Asheville NC, I have been on a quest to make my own Kombucha sorbet. (See a review of the Fire Sorbet here)
Enter Lili Chin, graphic artist, dog lover and ice cream maker. I met Lili at the LA Food Swap, where we traded Kombucha for bacon ice cream.
Being an experimentalist, she invited me over to her place to whip up a batch of Love Potion Kombucha sorbet. Check out this and a bunch of other amazing recipes on her adorably illustrated blog, We All Scream.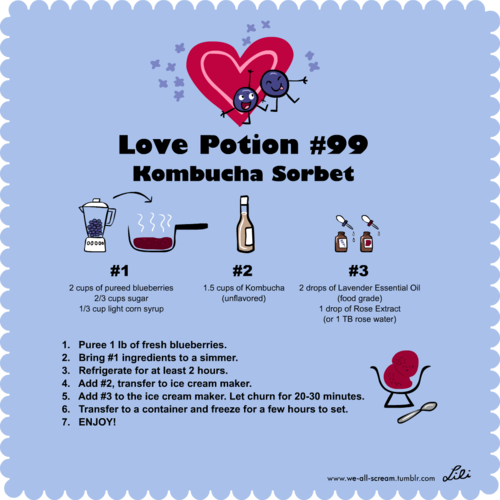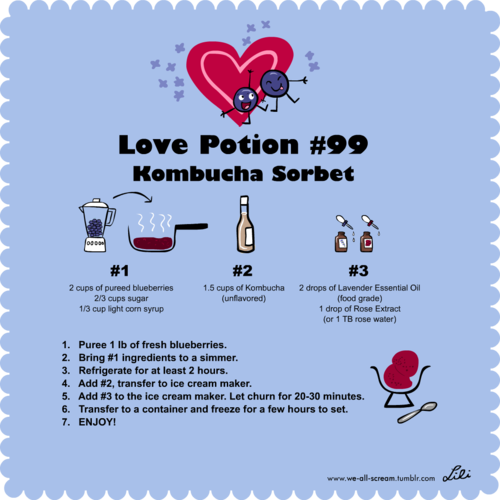 Pay It Forward…
Feel inspired to share your homemade booch or kombucha sorbet? Start a food swap in your community! Emily Ho of LA Food Swap has some tips on how to get one going in your neck of the woods.
********
I enjoyed a visit from Austin Durant, founder of the Fermenter's Club. We had the distinct pleasure of meeting first at the Freestone Fermentation Festival in May. Austin is fermenting a culture revolution of his own. Check out this video interview from his visit to Kombucha Kamp.
Pay It Forward…
Get Cultured! Start a fermentation club in your town. Austin has loads of recipes and ways to connect with fellow fermenters at his website.
********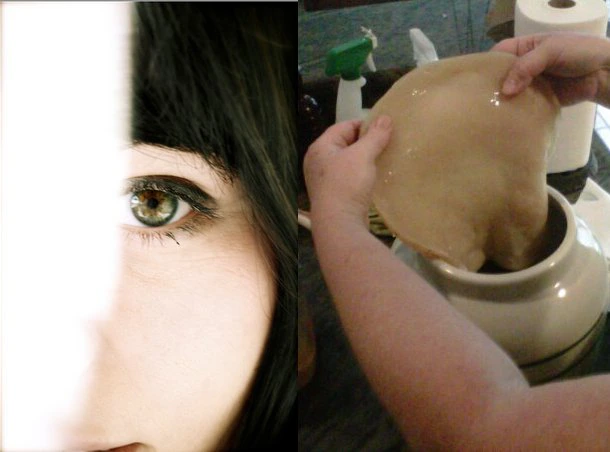 Two more lovely ladies were feeling the Kombucha love recently.
Fellow Angeleno and friend Sabrina Bolin has just started a new blog and wrote a couple of posts about Kombucha. Swing by MyMiBoSo (deactivated) and check out Sabrina's beautiful photos and creative presentation of how to make KT.
Another accomplished homebrewer, Kelly Villareal, shared her journey of learning to make Continuous Brew Kombucha on the Texas Daily Harvest blog.
********
Now I'm asking you to pay it forward.
Share your passion and love of Kombucha
with at least one other person today by
sharing this post with a friend
and giving them the gift of health!
🙂