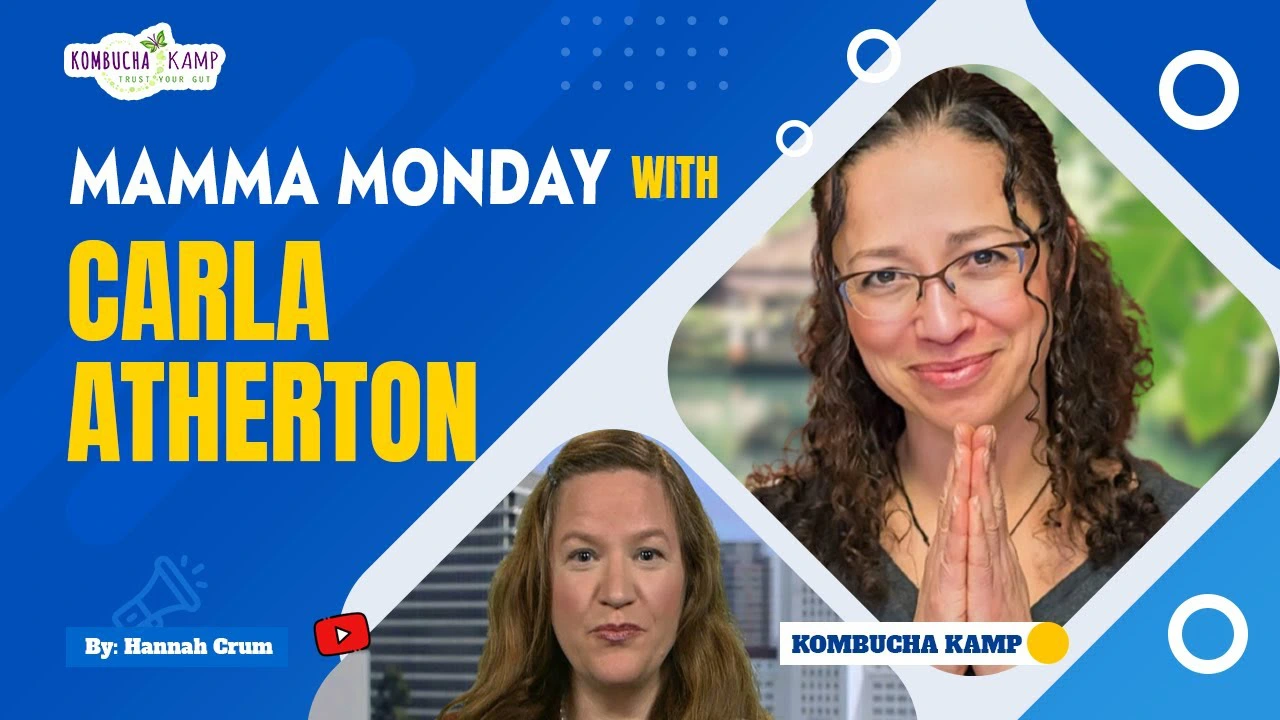 Hannah Ruhamah, the Kombucha Mamma speaks with Carla Atherton to share her holistic approach to managing disease. Carla encourages self-awareness, education, and creativity so that individuals, children, and families are inspired to live healthful, happy lives.
Carla Atherton lives in Canada and works on a telemedicine basis with families worldwide. Atherton is a functional health educator, family health coach, podcaster, creative and academic writer, network development editor, ghostwriter, lecturer, and workshop instructor. She lives on an acreage with her three children and she is a yoga-loving mother. Founder and director of The Lotus Health Project and Healthy Family Formula, www.healthyfamilyformula.com, she strives to improve the health of families. She is the creator and host of the Children's and Teen Health Summit.
Timestamps:
01:57 – Introducing Carla Atherton and her health journey
06:06 – Turning challenges into opportunity
08:38 – Her daughter's Type 1 Diabetes and what she's learned
10:43 – Carla's inspiration for becoming a health coach and teaching
13:34 –  How healing yourself helps others around you
17:18 – Evolving from experience vs. feeling broken
*Want to watch the full length interview with Carla? Visit KombuchaKamp
Additional Video
Continuous Brew Kombucha On Tap – Lisa Hainsworth Loves Kombucha Kamp!
Ask Mamma Anything: Spanish Q&A || Beginners guide to kombucha making
Mamma Monday with Leah Segedie By Hannah Crum
Mamma Monday with Margie Bissinger
We are the #1 Kombucha site in the world! Come by for Free Kombucha Recipes, How To Make Kombucha Videos and 100% Organic Kombucha Cultures with Free Support. Visit KombuchaKamp