UPDATE! GTs Original & "Enlightened" Kombucha On The Way – Will Stay Raw and "True To Ourselves"
****UPDATE – 9/13/10****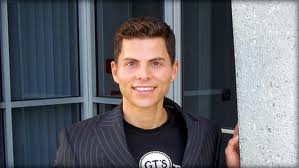 GT Kombucha fans have reason to celebrate! I just got off the phone with GT Dave and he told me he has already re-started production of his Organic Raw Kombucha & Synergy Raw Kombucha lines – aka "AP5."  The only change to the original line of products will be the label.  "We want the consumer to know that there is nothing wrong with Kombucha in the original formulation."
He also let slip the name of his new FDA compliant line, previously known as BP5: "GT's Enlightened Kombucha!" GT says it will be on shelves in 30 days. The new Enlightened line will be "a cousin" to the original line in that the changes will be subtle; for instance, it will have a shorter shelf life. "Rather than subjecting the Kombucha to a process that will change its essence and make a 'carbonated tea'… we are tightening the tolerances in the current process," says GT.  This is to ensure that the product stays within the FDA mandated limit (.5% alcohol by volume). There will be much tighter controls in place to prevent "temperature abuse."
GT also weighed in on his view of the nature of Kombucha, specifically the idea of subjecting Kombucha to filtering or some type of refinement.   "You can isolate and extract the nutrients out of broccoli and put it in a pill, but it will not assimilate the same in the body nearly a well as eating the whole broccoli.  The same is true with Kombucha."
—————————————————-
—————————————————-
(GT Kombucha Fans listen up!  We've got an exclusive podcast with GT Dave coming up right here at Kombucha Kamp.  That's right, hear GT Dave speak about the recall, his decision to stick to his raw Kombucha guns, and what he thinks the future holds for Kombucha.  Subscribe to Kombucha Kamp to hear it first.)
UPDATE: HERE'S THE PODCAST! ENJOY!!
—————————————————-
—————————————————-
GT Dave's Exclusive Interview with Kombucha Kamp
In an exclusive interview, GT Dave of GT's Kombucha told Kombucha Kamp this afternoon that he is staying true to his vision of Kombucha by bringing back his lines of Organic Raw Kombucha and Synergy Organic and Raw

beverages

to stores in their original, unpasteurized, raw and "full-strength" formulation!
GT will not change his recipe or process. His Kombucha will be re-introduced under code name "AP5" (for "above .5 percent alcohol"), but only available for purchase by those 21 and over. Dave expects all 17 flavors will be available in his original formulation.
"We're very proud. We always want to remain true to ourselves…and give our fans what they expect and trust and love. That's why we're not going to be changing our formula," said GT via cell.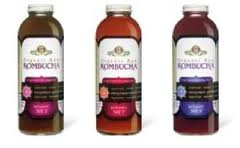 Much of the packaging will also remain the same.
"The heart and soul of the label will be maintained. There will be a couple of little tweaks…the government warning and then we will be speaking to our fans about what we are doing and why.
(Our Kombucha) won't contain more alcohol
; just the same great original formulations." In many cases, where you can buy GT's Kombucha won't change.
Dave described the shelf space issue as a "state-by-state, sometimes county-by-county situation depending on the regulations for that area will dictate how it is sold," noting that in states like California, there will be no change except being ID'd for purchase, while in a more conservative state like Utah, anything above .5% alcohol is available only in state run liquor stores. "It will take us some time to wrap our arms around the logistics" of the more restrictive states, said Dave.
He said his officially approved AP5 should be on shelves within "30-45 days. The ball is not in our court. We have to make sure all of the "i"s are dotted and the "t"s are crossed. Once that's done, then we can move forward." GT says his famous beautiful labels will remain mostly unchanged, though he will have to include a new government warning and has made a couple of small tweaks that fans will appreciate. The packaging will not be redesigned to appeal to the alcohol market.
However, GT also let me know that he's working on a top secret process to create a brand new Kombucha line known as BP5 (this time "below .5 percent alcohol"), which could be made available wherever AP5 was problematic. GT insisted the new line will be "still authentic, still raw" but categorized it as more of an "everyday, everywhere kombucha," conceding the new line would have "more of a beverage personality with a lighter taste," but insisting that taste would be king.
"We're going back to the drawing board and creating the product from scratch — that's gonna take time – we're trying to understand nature and harness the beauty and the potency (of Kombucha) and still make it less likely to go above .5%."
"The whole .5% alcohol threshold is so arbitrary. It's acting like .4% is not going to do anything but .6% is gonna get you wasted. It's not. A lot of these laws and regulations were created in the 1920's. You can get more alcohol in your system from mouthwash, cough syrup, vanilla extract, cooking wine, an herbal tincture or a dozen other products… It's a little distorted."
Dave said he expects AP5 and BP5 to offer the same products, but until formulation is complete, he simply won't know for sure. "We want the lines to complement each other. We don't want to suggest to someone that one is better than the other." Though given the option, he expects most stores will prefer to carry the AP5 line because it is the brand the consumers already know and love. The BP5 line is still being developed. "It could be one month, it could be 9 months, we just don't know. We don't want to do it just to do it. If we can't do it and it won't be a great product, then we are not going to do it."
GT also set the record straight on the "new" bottles of his Kombucha people are finding in stores these days, saying that all of that product is from before the recall. Once it became clear to distributors that they could sell GTs again, they moved the inventory they were holding out to stores. He added that all the product currently available, though from before the recall, is safe to drink.
As for the newly reformulated Kombucha hitting the market since the recall, GT says "They clearly taste different. For me it gets at the question of why do we drink Kombucha. Is it because it's a thirst quenching beverage or is it for the health benefits?" He claims his company is sticking with the original formula because he believes in real Kombucha, and the laws that govern beverages are outmoded and need to be updated. "The long term goal is to change people's perspective from a legislative standpoint and just from a society standpoint that this (category of beverage) really needs to be given different consideration. Open people's minds."
———————————
———————————