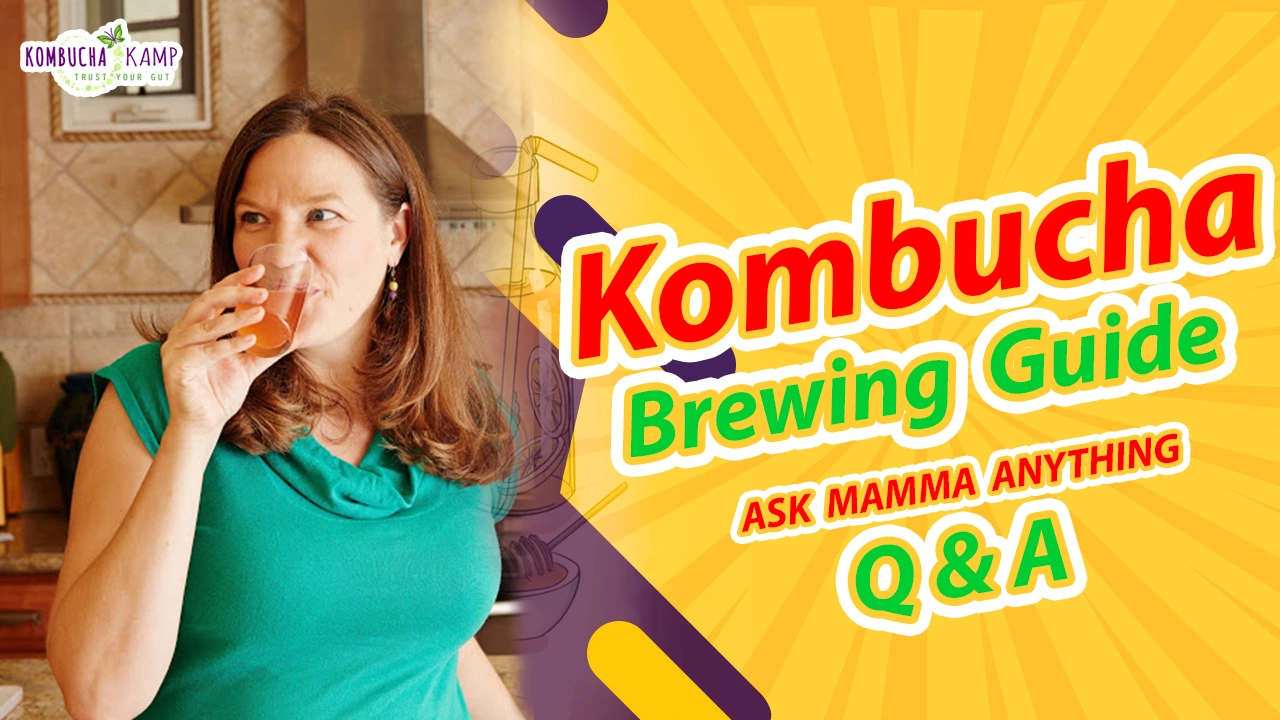 Kombucha is fermented tea. In this video, The Kombucha Mamma, founder of Kombuchakamp, talks about how to make kombucha, a Q&A en Español. Not only is she the Founder of KKamp, but she's also an Author, Master Brewer, Community Educator, and Kombucha Ambassador. You can ask her anything about Kombucha and fermentacion.
The benefits of kombucha are numerous: it helps eliminate toxins, provides digestion support, improves gut health, strengthens immunity, and boosts gut health.
Ask Me Anything About Kombucha
Hannah Crum, the Kombucha Mamma, runs this small family business, the best Kombucha shop in the world. Over 100,000 HAPPY HOMEBREW CLIENTS in 75+ countries have been using our service since 2004!
She comes live on Instagram every week to answer all your questions on how to brew Kombucha and teach its benefits in a Q&A en Español and English. So if you have any questions, please write your question in the comments below!