Randie Hilliard is the genius behind Rand Hill Naturals, an eco-friendly line of soaps made with Kombucha. Though long known for its internal uses, Kombucha does have a wide range of external uses as well. I have used pieces of SCOBY to heal burns, cuts and other surface wounds. I keep a jar of 30 day+ Kombucha in my medicine cabinet and use it as a skin toner. I also really love to make Kombucha face cream. It is a natural acid peel without any harmful chemicals and promotes circulation to the skins surface which regenerates the cells. Plus the collagen helps condition the skin.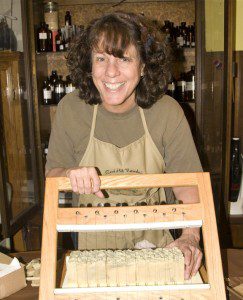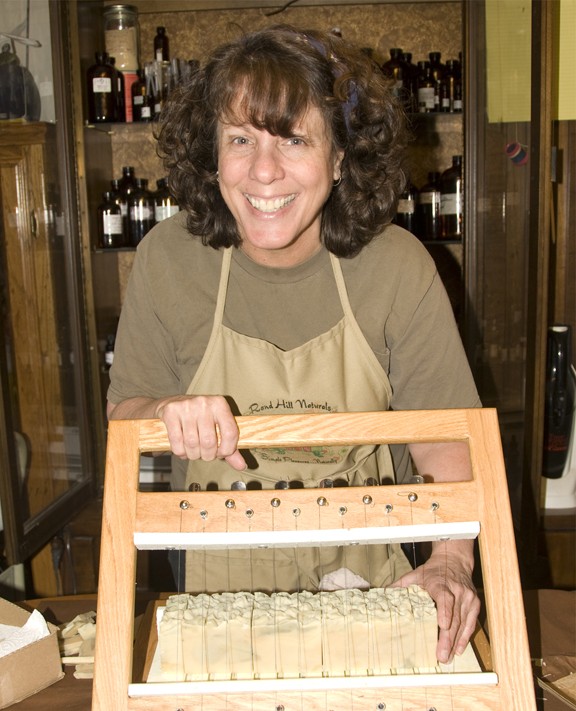 I've read that SCOBYs can also be used topically to treat other skin conditions such as eczema, psoriasis and the like. I tried using it when I got poison oak a few years back, unfortunately, it didn't help mitigate any of the pain or reduce the inflammation. If anyone reading this has used it to treat any topical skin conditions, leave a comment below,  I'd love to hear about your experience (positive or negative).
Randie started drinking Kombucha back in the 90's and has been a home brewer for almost 20 years. When she first started making her soap, she realized that she would need something to create her own niche market.
Like the monumental meeting of peanut butter and chocolate, the combination of Kombucha and soap has been a perfect union. Not only is Kombucha good for your skin, but it also rinses cleaner than soap so that no scum is left on the body or in the shower.
Rand Hills Naturals has had their soaps tested at the same lab that Michael Roussin used for his Kombucha research in 1995. The lab determined that the active ingredients in Kombucha (glucuronic acid, B vitamins, etc) remain intact passing along those benefits to you.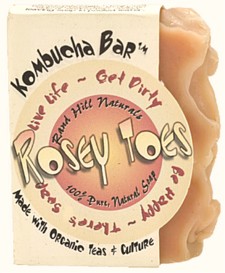 I bought the Rosey Toes Kombucha soap and I really love it. It smells great and my skin feels fabulous after using it. I don't get that dried out feeling and it rinses clean.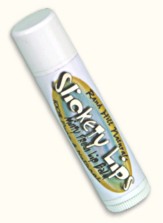 Her Slickety Lips lip balm is also great. I took mine to Jordan & Egypt with me and it kept my lips moist and protected without drying them out. Plus, since all of the ingredients are natural, you don't have to worry about swallowing harmful petro-chemicals.