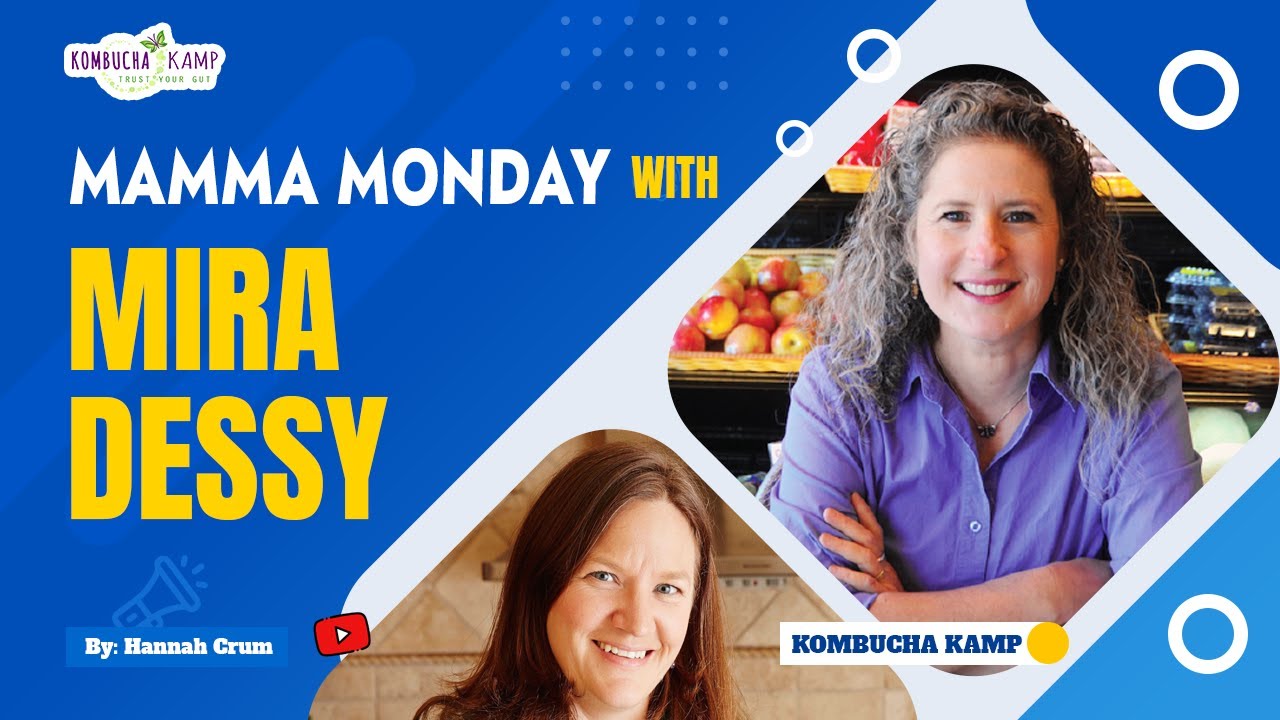 Join Hannah Ruhamah, the KombuchaMamma, and her friend, Mira Dessy @theingredientguru, as they discuss the easy, simple steps you can take today to regain control of your health.
Subscribe our YouTube Channel
The Kombucha Mamma is joined by Mira Dessy, @TheIngredientGuru – an author, speaker, Holistic Nutritionist, and Real Food Advocate who emphasizes the importance of a healthy lifestyle through whole foods without chemicals. after experiencing years of debilitating digestive issues and health challenges. I know we can all relate! Mira realized the healing strength of
food, so she learned to eat right, which helped her regain her health. Her recovering connection to food made such a powerful impact that she returned to school and earned certification as a nutrition educator. She is a wonderful woman!
Hannah and Mira chat about what's lurking in your pantry, the manipulation of food from labels to ingredients, and why what you eat matters. Mira was able to reverse her UC diagnosis by changing her diet, supplements, and lifestyle.
What are your gut health & food questions?? Put them in the comments and they'll answer ASAP!